In a world in which the choice of a bar, restaurant or even a hotel depends on the fact of having WiFi or not, it shouldn't be surprising that more and more airlines have started offering the possibility of WiFi on their flights.
The experience aboard a flight is as satisfying as boring. A good way to shake off the boredom is to watch movies on the inflight entertainment. However, this surely is not enough. Not so many years ago it was impossible to surf the Internet using WiFi in the airlines. However, inflight WiFi is already a reality in many parts of the world!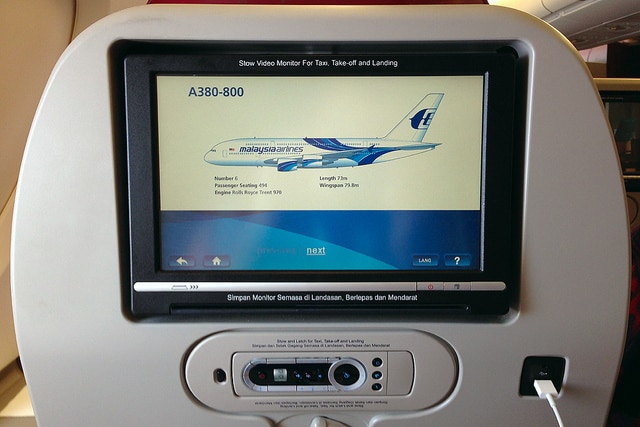 The first aircraft with WiFi were all Boeing. They were introduced in 2004, but several problems made the service unfeasible two years later: the WiFi was not so popular, the battery of the devices didn't last long and it was expensive to install this technology for transatlantic flights. In 2008 there was a second attempt by Aircell in the United States. They created a system that allowed the signal to come from terrestrial antennas to the sky. Coverage was achieved across the United States! This led to the creation of the Gogo Inflight Internet service. First it was present in Virgin American airlines and later it was implemented in other companies.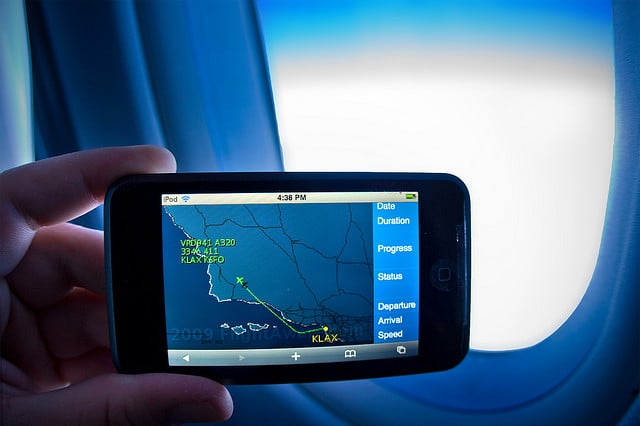 Obviously, those airlines that offer Wi-Fi service on board and electrical power with sockets will become the preferred ones when choosing who to fly. In total, there are seven companies in the world offering free WiFi inflight: Turkish Airlines (from Turkey), Scandinavian Airlines System (from Sweden), Norwegian (from Norway), JetBlue (from the United States), Philippine Airlines (from Philippines), Air China (from China), and Hong Kong Airlines (from Hong Kong).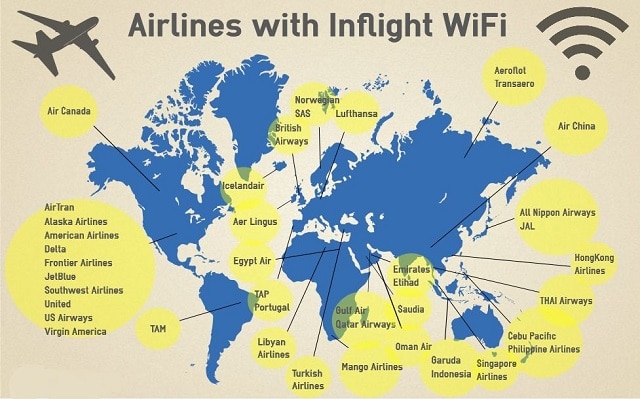 In South America, this service hasn't been spread, although the consider it for a near future. The only airline in the region with wireless internet is TAM, in Brazil. However, it only works for domestic flights on Airbus A319, A320 and A321.
In Africa, Libyan Airlines (Libya), Egypt Air (Egypt), and Mango Airlines (South Africa) offer this service. The same goes in Asia and the Middle East, where about fifteen airlines offer WiFi to their passengers.
In Europe we stand out British Airways (UK), Aer Lingus (Ireland), and Lufthansa (Germany), and not only that cause the latter's one of the few airlines in the world with coverage for transatlantic flights. That's why it's so expensive: €9 for 2 hours and €15 for 24 hours. The cost for a day is about the same that many families pay for a month of internet connection. This shows us that in most cases the onboard wifi is still a luxury.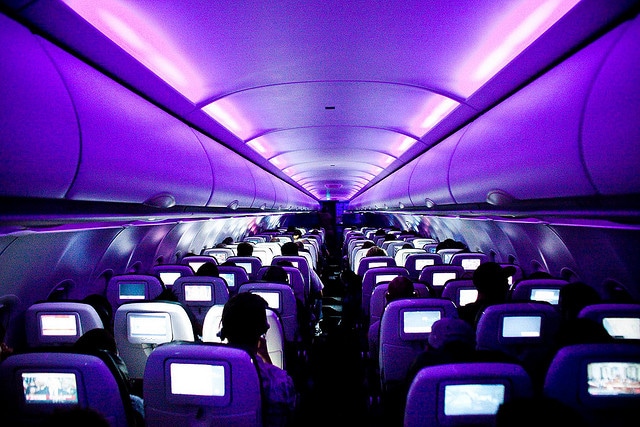 Photos: Chris Heaton, mike_juliet_kilo and Thomas Hawk.