This qualifier may be controversial, but in 2007 Huelva was named Spain's sunniest town, thanks to a total of 3,120 hours of sunshine than received that year. Receiving this appointment in a country where the sun is one of the imams of tourism can not be taken lightly. Not surprisingly, many Nordic live in the city and many others visit each year looking for that element so lacking for their latitudes. Huelva is closely linked to the discovery of America, mainly because close to the city, in Palos de la Frontera, Columbus was born who made his travel in search of the Indies, and in addition, many members of the crew of that first expedition were from Huelva. If you want to see a replica of the caravels of Columbus, Palos de la Frontera is the place.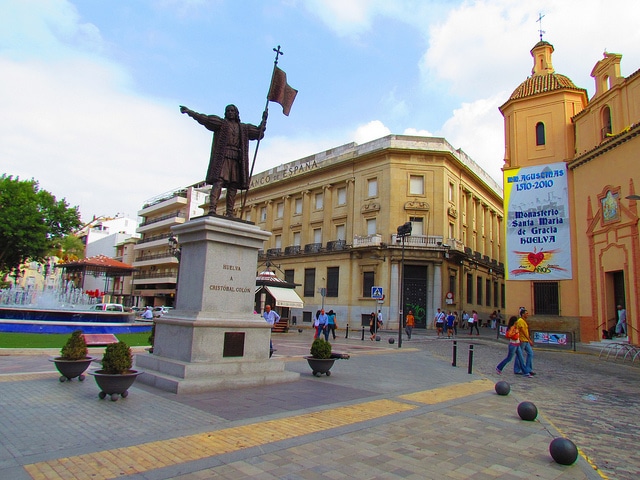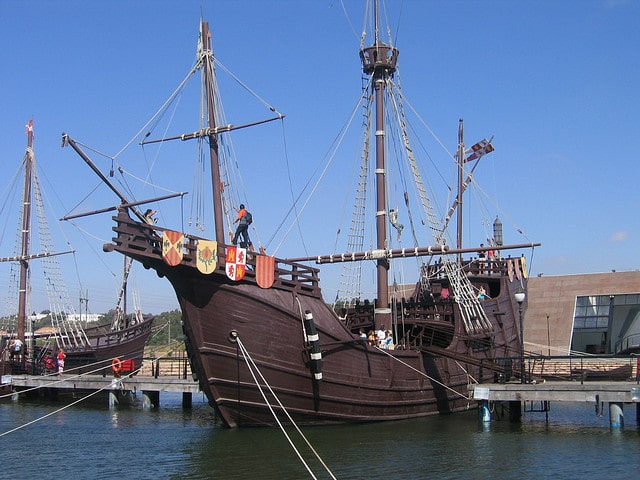 One of the symbols of Huelva that is also related to the New World, is the Monument of Faith Discoverer which is a statue of 37 meters high, which pays homage to Columbus and the Aztec, Inca, Maya and Christian. It is located at the confluence of the rivers Tinto and Odiel. Although other cities such as Cadiz and Seville are greatly benefited by the wealth of America, Huelva is a city which is now proud of her heritage, its nature and its gastronomy. Huelva is also a magnet for their religious events that occur throughout the year, events are visited not only by locals as they have become a cultural phenomenon inseparable from the city. The Rocío Pilgrimage and Holy Week Huelva, are two events that you witness on a trip to Huelva.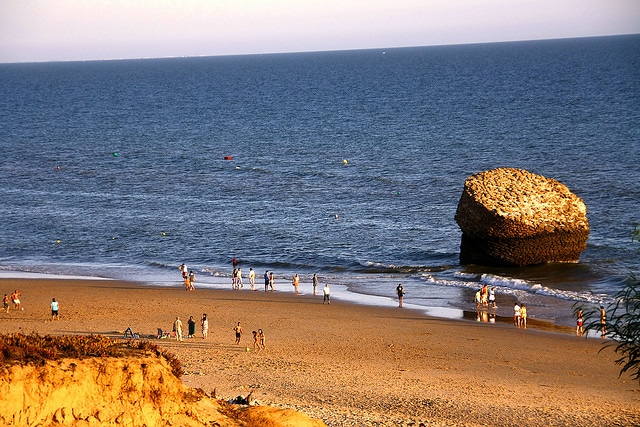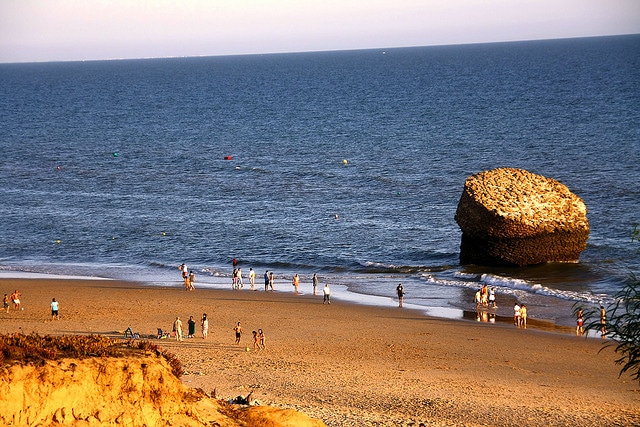 On a trip to Huelva should not miss a visit to the beaches of the Costa de la Luz, especially where there are Lepe Islantilla Beach and New Umbria, or Almonte leading into Doñana National Park, a protected natural area which houses many marshes, especially towards the delta of the Guadalquivir, home to thousands of species and site sought by many to see the colors of sunset. It is also possible to see this phenomenon in the marshes of the Odiel River mouth.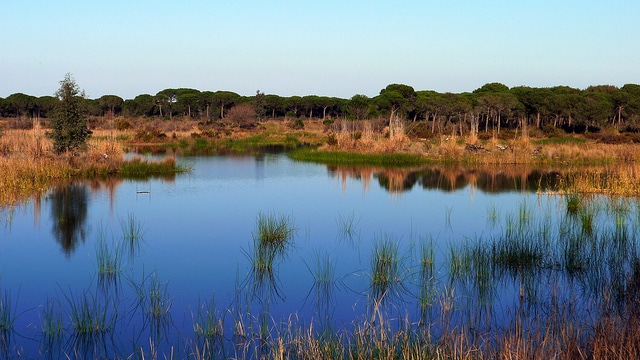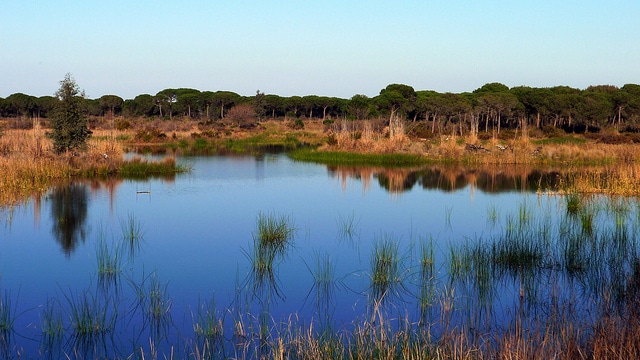 It is not all nature in Huelva. The old town that was hit by the strong earthquake that hit Lisbon in the eighteenth century, has been rebuilt and today there are a number of works of great beauty, giving it a priceless heritage. The train station, the Grand Theatre, Casa Colón or Merced Cathedral are some of the strokes history of this city that never ceases to amaze visitors. No excuses possible when existing options of accommodation in Huelva is extremely varied and to suit all tastes.
How to go there
By Nick K.
Huelva photos: Glen De Velez, Dan, Ioraineltai, Cesar Redondo,