The city of four empires, Istanbul has been standing for over two and a half millennia, at some point in time being even wealthier and influential than the great Roman civilization. It is a melting pot of cultures where the east meets the west. The city is home to mosques, churches, and synagogues — all co-existing harmoniously. To visit Istanbul is an experience like no other.
Best Time to Visit Istanbul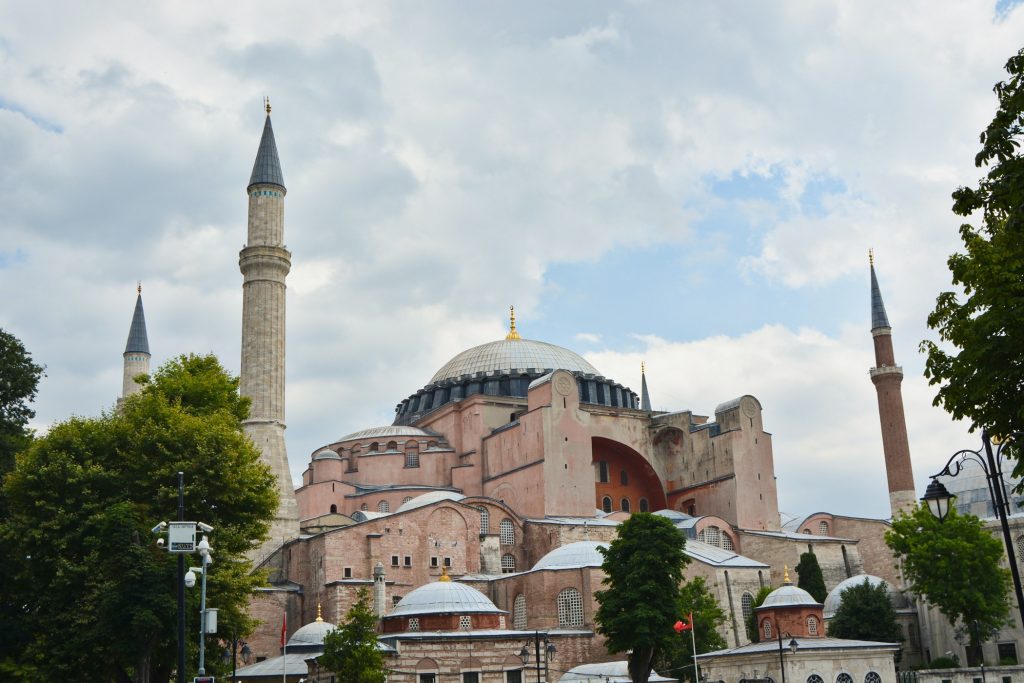 The months from March to May and between September and November is the most convenient period to visit the city, as the crowds are more manageable and rents are priced more average than during the holiday season. The temperature during these months is also the most pleasant.
Get Travel Insurance
Getting travel insurance is a wise decision to consider, as one can never be too certain of any eventualities that might occur during their stay. Contact your bank for travel insurance before traveling. Insuring will provide you with aid in the event of losses during travel, medical expenses, personal liability, and other charges that might be incurred during travel. These benefits differ from one insurance provider to another so you might have to conduct prior research before purchasing one.
How to Reach Istanbul
Istanbul has two airports, with Istanbul Atatürk Airport as its main airport. It is also the third busiest airport in Europe with flights flying to and forth from major destinations like Heathrow, Moscow, and Toronto to name a few.
In the post-pandemic scenario, with online flight reservation becoming the mainstay, many passengers have opted to fly into the city over other means of transport.
Where to Exchange Currency
If you are traveling from another country and are looking to have your currency exchanged, some ATMs allow you to do so in the airport premise itself. You can also contact your bank for any local affiliated banks. The city will also have several money exchange centres for you to exchange your currency.
How To Get Around In Istanbul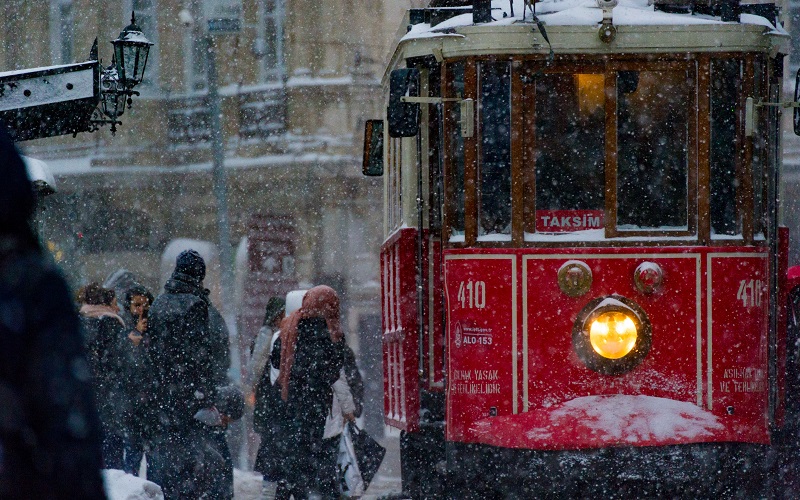 Istanbul has a well-maintained and organized public transportation system for you to get around the city. From buses, railways, trams, taxis, metro, and ferries, you can go from any point of the city to another without much hassle.
How to Save Money in Istanbul
If you are a budget traveller to the city, here are some economical tips you can consider to save your money.
Live-in Hostels are considered as cheap hotels in Istanbul as the tariffs are priced reasonably.
Book on cheaper flights. The airline experience is brief, save on higher-priced tickets for more money on the real experience during your stay in the city.
Get yourself an Istanbul card to travel in public transports.
Avoid cabs and take the 'dolmus' instead. Dolmus are shared taxis that operate in the city. They cost far lesser than booking a cab whole.
Top Tourist Attractions in Istanbul
Istanbul is home to several beautiful monuments which showcase their rich and cosmopolitan history. The most popular of these, however, is the Hagia Sophia, a roman engineering masterpiece. Another beautiful monument is the blue mosque built in the early 17thcentury; this grand architectural masterpiece is still used as an active mosque with hundreds who offer their prayers every day. Other must-see attractions include the Topkapi Palace, Sulaymaniyah Mosque and Dolmabache Palace, etc.
Language in Istanbul
The language spoken in Istanbul is Turkish and is understood by a large Turkish diaspora in different parts of Asia. The city also has several other minor languages spoken in the region like Kurdish, Arabic, and even English, German and French.
Culture & Customs in Istanbul
Being the capital of both the Byzantine and Ottoman Empires, the city has been one of the most cosmopolitan in Europe. While the population is Muslim in the majority, it also has a decent population of Jewish, Greek, and Armenian populations. All this contributed to the development of a very unique culture in the city.
Accommodation in Istanbul
Accommodation in Istanbul is wide and varied, thanks to the large crowd of travellers that visit it each year, the city has provision for accommodation for whatever your budget be. the best area however for first-timers to live in the city would be Taksim, it is not as crowded and is well connected too. It is also known for its nightlife, great views, and excellent accommodations for families.
Food In Istanbul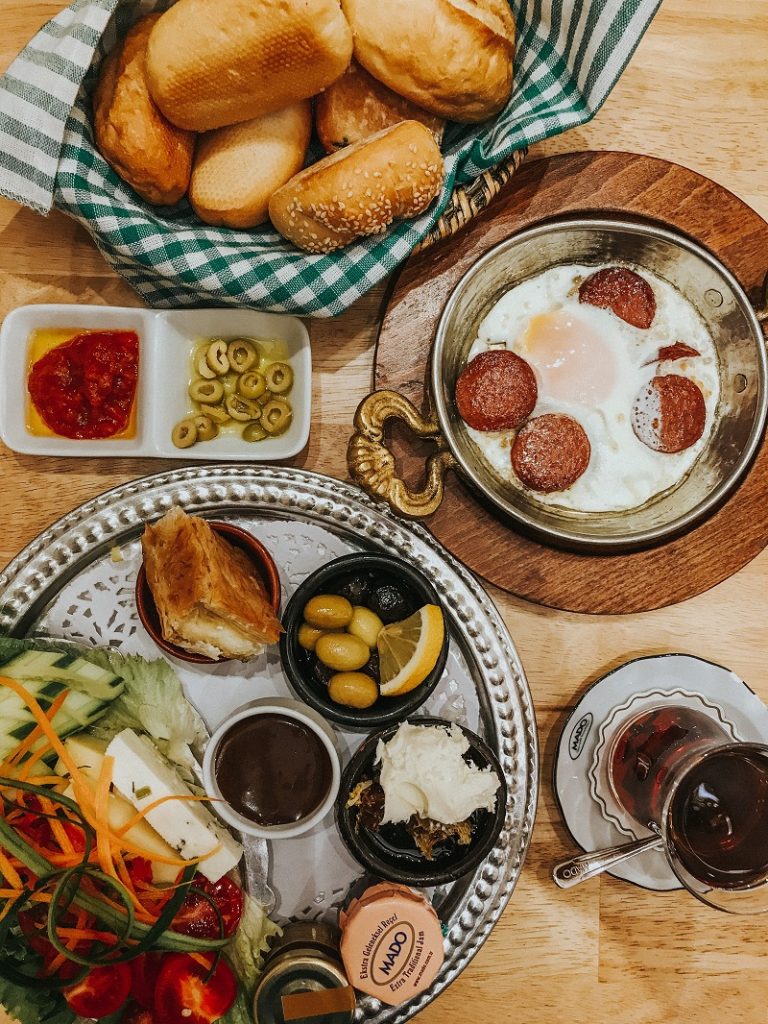 Istanbul's long cosmopolitan past has birthed several fine dishes unique to the city. Dishes like the Döner are a must-have and are considered a classic to the Turkish cuisine. One you shouldn't miss. The kebab has a lot of variations in several cultures however what you receive in Istanbul is unique, wrapped in bread called lavas with yogurt and tomato toppings along with grilled chicken or lamb.
Points of Interest In Istanbul
There is so much you can do in Istanbul — from undertaking a culinary adventure to taste all the best food the city can offer, to walking and admiring the tulips in Gülhane Park, to being enthralled by the Sufi practitioners who perform song and dance that enlighten oneself or to listening live jazz at Nardis. The city has a lot to offer, all you have to do is look.
Shopping in Istanbul
Get your bargaining hat on as the market of Istanbul is home to some of the best markets in Europe. The Grand Bazaar is one of the oldest in the world and also among the largest. You will find all sorts of trinkets being sold inside; make sure to bargain hard when purchasing any item.
Another market of equal fame is the spice bazaar, from sweet, tea varieties, dry fruits, and spices. The market has everything you need to dock your need for spice. Visually the market is very aesthetically pleasing with its many bright colours. They also sell a lot of traditional herbal medicine so if that catches your fancy. The Spice Bazaar of Istanbul has it all.
So, what are you waiting for? Plan your trip to Istanbul right away.