Tired of the classic skiing? Try a different destination and leave for a skiing holiday in Aspen, United States, the ideal opportunity to taste the thrill of this cold sport. This is a popular exquisite resort of Colorado, much beloved by Hollywood stars that often come to ski in Aspen. Here you can experience all the newest and emotional snow sports, from Bigfoot to snowblades, thanks to the ski lifts and slopes to suit all levels of experience.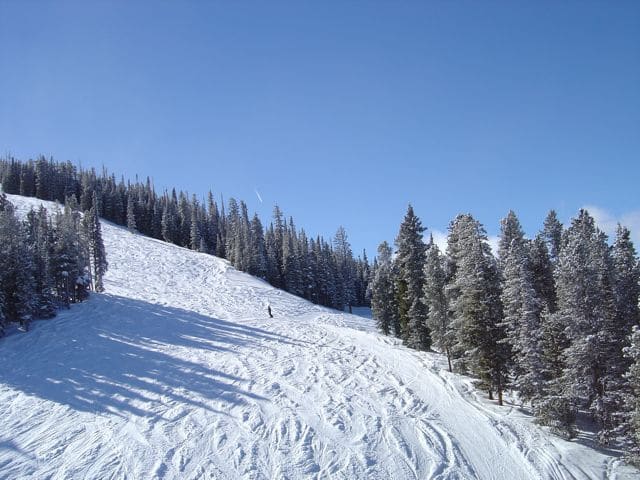 The area of Buttermilk is suitable for beginners, while the mountain Ajax is perfect for those looking for thrills. If there are enough common routes in the rugged backcountry you can try out at 45 degrees of Aspen Highlands. The mountain's always guarded by the police. This mountain, in particular, is famous for the Highland Bowl, where some of the most intense tracks of the state exist, as well as snow equipped parks. For those who dislike the idea of being in the cold all day, Aspen also offers several alternatives, with interesting exhibits and museums, including a review of the most fashionable boutiques. The nightlife is just as thrilling descending bold, thanks to the many restaurants, bars and discos. Less well-known (and cheaper), the Snowmass Village is located a few miles from Aspen, is the ideal choice because even though connected to the same tracks, offers prices much more "affordable" to hotels, shops, ski lessons and rentals of equipment.
If you can enjoy a skiing holiday in Aspen, know that even in summer this is a dream destination with stunning scenery and a nature that invites outdoor sports. The mountains full of pine forests are ideal for hiking or biking.
By Elsi H