Koh Samui isn't just another beach paradise. It is a spectacular island with impressive attractions, splendid sceneries, amazing temples and unique culture. To experience the best of Koh Samui you got to lean towards the lower side of the scale where you will discover a charming ambience and breath-taking natural wonders.
The Elephant Rock
Between the fascinating Chaweng and Lamai Beach areas there is the Elephant Rock, a very unusual and huge rock formation. Obviously, the name was inspired by its unique shape which resembles to an enormous boulder. The locals decided to call it like this because it is as big as a life-sized Thai elephant.
Laem Sor Pagoda
Koh Samui is famous for its cultural heritage and travellers love to discover its amazing pagodas, wats and chedis. A tour of the temples located on this idyllic island will reveal a beautiful part of its rich and wonderful history, religion and architecture.  The beautiful Laem Sor Pagoda is hidden alongside the Laem Sor Temple and it offers some of the most impressive sceneries. The pagoda represents one of the most visited Buddhist shrines on the island where locals and visitors come daily to pray and worship. Near the Laem Sor Pagoda there is a small meditation forest. Here you can relax, contemplate and meditate. There is also a man-made lagoon adorned with mangrove trees.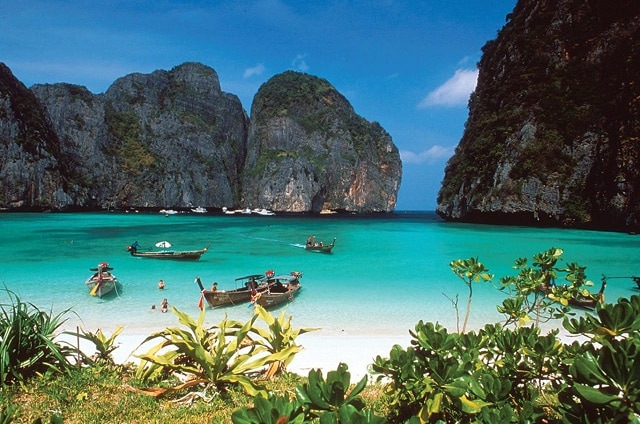 The Full Moon Party
There are many tourists that come from all around the world just to take part at these events hosted in Koh Samui and Koh Phangan. Travellers love to join the party and have fun all night long with other visitors and locals while dancing, drinking and throwing fire skipping ropes. It's a celebration that you shouldn't miss if you are interested in seeing how the locals party. The event starts after dusk and it continues until dawn. The bars are open, the music plays loudly and the fun is contagious.
Extravagant resorts, hotels and villas
Finding a place to stay in Koh Samui isn't easy. And I don't say this because there aren't that many offers. Believe me; this island is overwhelming when it comes to its accommodation options. Samui has some of the most extravagant resorts, hotels, villas and condos, each one comes with modern amenities, opulent interiors, spa treatments, infinity pools and more. Just imagine, spending a holiday in a roof top pool residence with a thrilling scenic view. This instantly makes you want to quit your job and move into one of the Koh Samui condos for sale just so you can always enjoy this kind of life.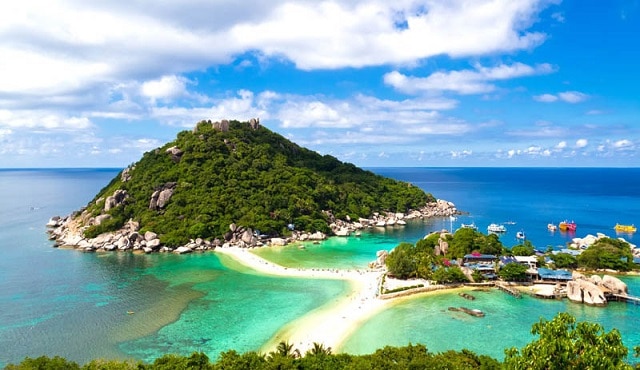 Thai Boxing
Chaweng is one of the most visited beaches on the island. This is not simply because it is a splendid six kilometer long beach with white sand, serene waters and proximity to the most important natural and cultural attractions. Chaweng is also famous for its local Muay Thai Boxing Stadium. If you are a fan on this sport then you can come here and watch a real Thai boxing match. Many consider this as one of the most dangerous martial art in the world, but connoisseurs appreciate it for its complexity and unique techniques. Some of the largest Muay Thai Boxing matches on Koh Samui are hosted by the popular Chaweng stadium.