The González Byass are over the  moon. Due to the April Fair, the brand managers have decided to customize the tram to the fair with the famous Cordovan hat that everyone associates with that bottle of wine distributed in over 102 countries.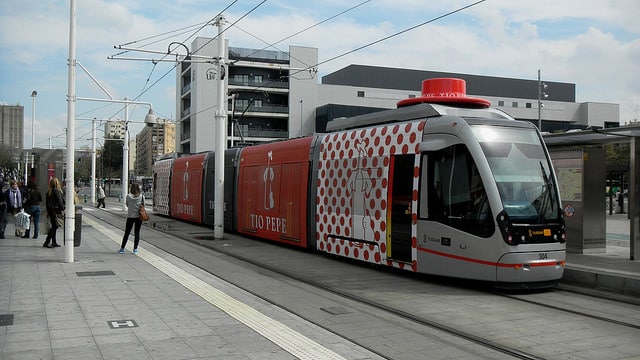 The silhouette of the bottle of Tío Pepe became popular in 1935 when Luis Pérez Solero, propaganda chief of Gónzalez Byass -which was how advertising directors used to be called back then – came up to dress this bottle of sherry with a red jacket, hat and guitar.
In 1936, the silhouette of Tío Pepe bottle was placed in a front row of the bullring of Valencia during Fallas, and bullfighter Ventura 'Venturita' Núñez did not hesitate to dedicate it the fight.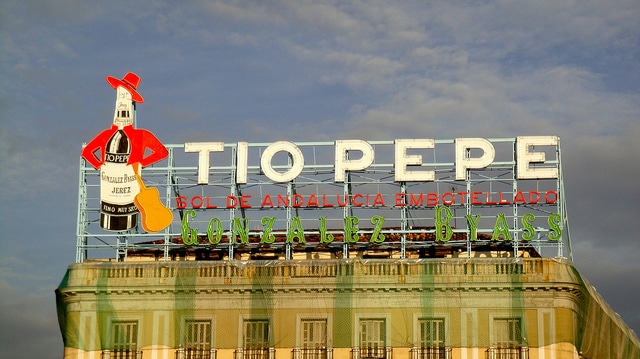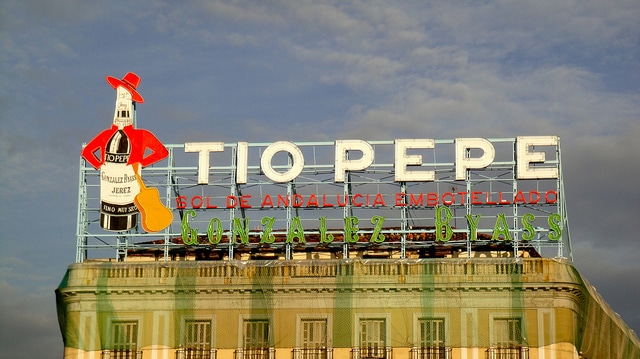 Since then, the image of Tío Pepe has been present in the social and cultural life in Spain, although the most famous advertising strategy of the brand is, with no doubt, the vast fence that reproduces the figure of Tío Pepe bottle, which has been dominating Puerta del Sol for many years in Madrid (with Apple's permission) because it is one of the most important icons of Spain in the last two centuries and has become the object of desire for designers and artists from all around the world, from Pop Art idols to Surrealism geniuses like Picasso.
But where were we? Seville's tram wears April Fair! The González Byass have adorned it to the own image of their Tío Pepe, in polka dot dress and wide-brimmed hat. The best clothing to celebrate the most important Sevillian event, the famous April Fair.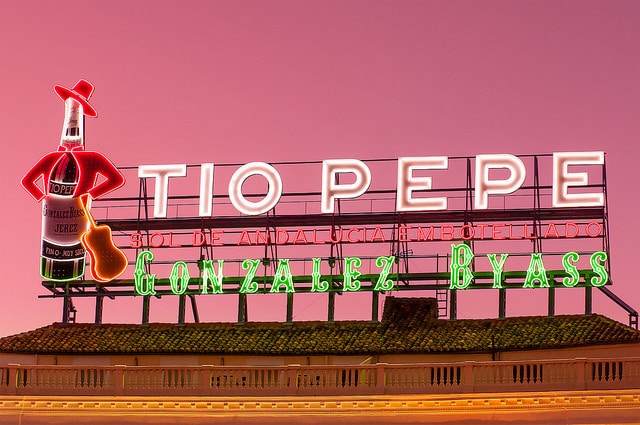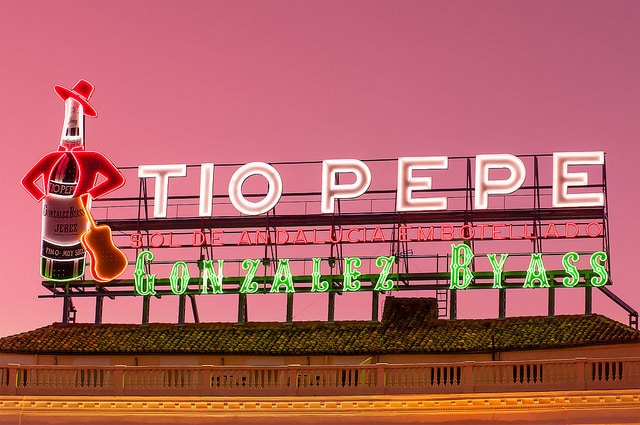 Until next May 3, everyone visiting the city will enjoy the sight of such an original and creative campaign that will help to bring a touch of colour to architectural enclaves with much history as the Cathedral of Santa María de la Sede or Giralda.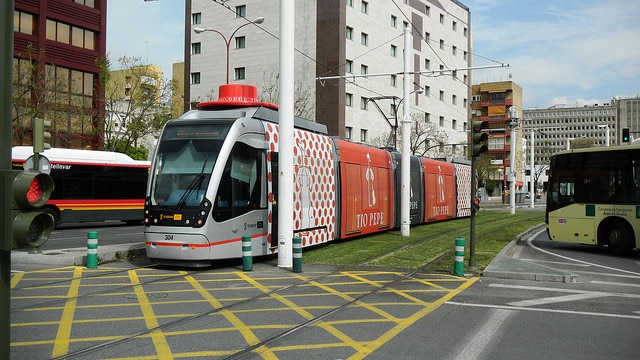 The Sevillians and tourists who come those days to the Fair will be exceptional witnesses of this polka dot dressed tram, the best ambassador to star in thousands of snapshots on the streets of Seville, which are these days flooded with an air festive.
Photos: SouthDevonLad, Ramón O Mata and Álvaro Ibáñez.