Vienna is not just offering sights but also a vibrant nightlife. There are wide variety of pubs, clubs and bars that are found in the city which cater to every taste. You can find the most basic hang out places to posh music venues. There are also opportunities for upscale clubbing. Definitely you don't need to sleep early while in Vienna since you can party all night.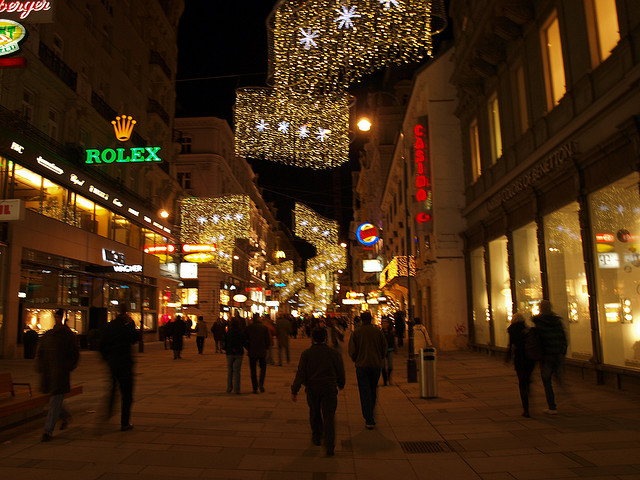 Pubs are one of the favorite hangout spots in Vienna. There are a wide variety of pubs to choose from. It varies from brew styles which produce their own beer to regular taverns where dance floors are found. There are several pubs scattered all over the city. One is the Fischer Brau that offers healthy brews. You can also find some that are located in the center of the city itself for easy access. Wash down the Austrian delicacies with a good beer. Normally these spots are crowded especially during summer. There are even some that hold live music event.
Vienna is a city that never runs out of bars. There are some lounges that are relaxed where you can drink your cocktails. There are some with nice and stylish interiors that are offering cheap drinks. If you want to meet some locals, this is the place where they normally hang out. The Posh Seven Cocktails is a bar in town that features over a hundred cocktails. You can also find a stylish place with a very inviting atmosphere. Moreover, it is easy to find a wine bar that attracts young crowd and students.
Clubs and discotheques should be part of the itinerary if you are planning to explore the nightlife of Vienna. There are quite a number of disco pubs to full scale ones that can offer a full blast entertainment. It is best to hop around the clubs during weekdays since they are less crowded. Be sure to check out Charlie P's which is a unique party place where students and expats are hanging out. During game nights, there are a lot of people that crowd these places to watch out with their friends.
Aside from aforementioned places, the city is normally hosting parties and events. If you know an insider in the party scene, you can easily track them down. It is best to do a research so you will know the best events happening in the city. Most of the parties are being thrown by young crowd.
By Nikos K
Vienna photo: tharikrish