Campanian archipelago is located off the coast of Naples and is worldwide known for two of its islands: Ischia and Capri. Its jagged coastline, its beaches and deep blue waters are internationally renowned, and each year thousands of tourists come to them.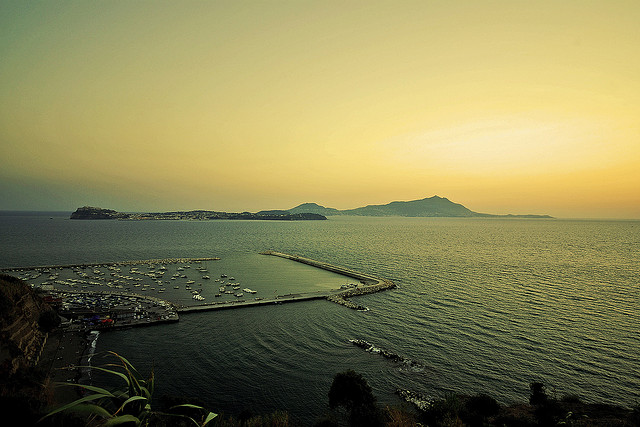 Much less known and visited is this other island of the archipelago: Procida. Just as much beautiful and close, with a lovely harbor full of colourful boats and a less frenetic pace, Procida is a visit worthy of including on any trip by these Italian shores.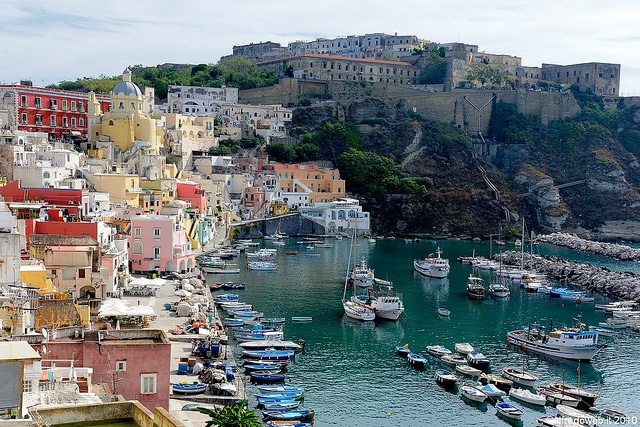 Of volcanic origin and steep coastline, it is connected by a bridge to the nearby Vivara island, a protected area by a nature reserve. Inside Procida, as a balcony on the Tyrrhenian Sea, we find its small village that still retains its unhurried way of life.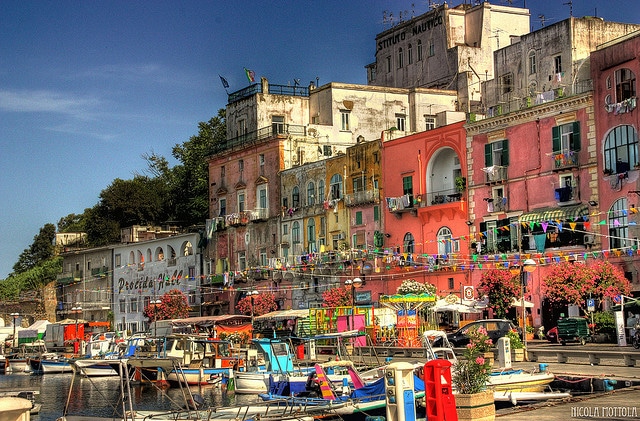 As soon as you go up from Marina Grande (the port where the boats arrive from Naples), you will find small streets that are climbing up the land.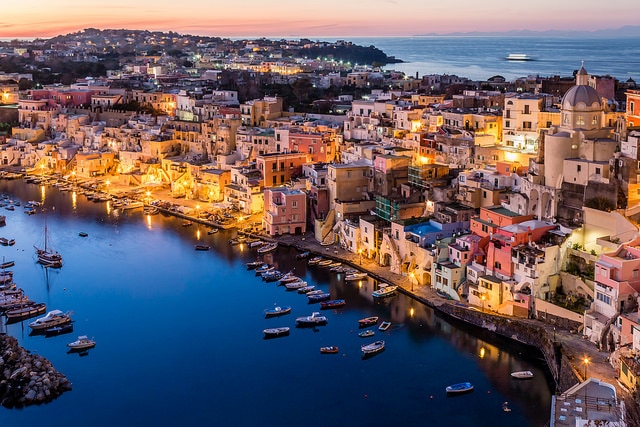 At the east end of the island, on Terra Murata promontory, we see the Abbey of St. Michael the Archangel, where you will find a museum and interpretive center of the island and its history.
The most popular beach is to Chiaiolella, meeting point for tourists and locals, but if you want something quieter, we suggest you to visit Pozzo Vecchio beach. Once there, look at it well. Does it look familiar to you? Could be because here the beach scenes of the famous movie The Postman were filmed.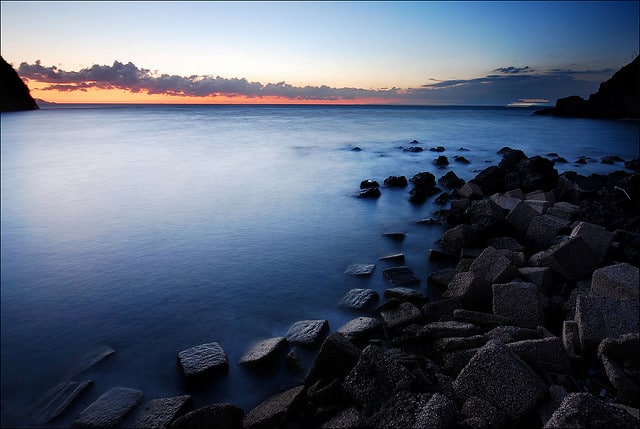 The jumbled and colourful architecture of the island, with houses of 3 and 4 floors with facades full of windows, balconies and clothes in the sun, is a spectacular setting to come home with very attractive images.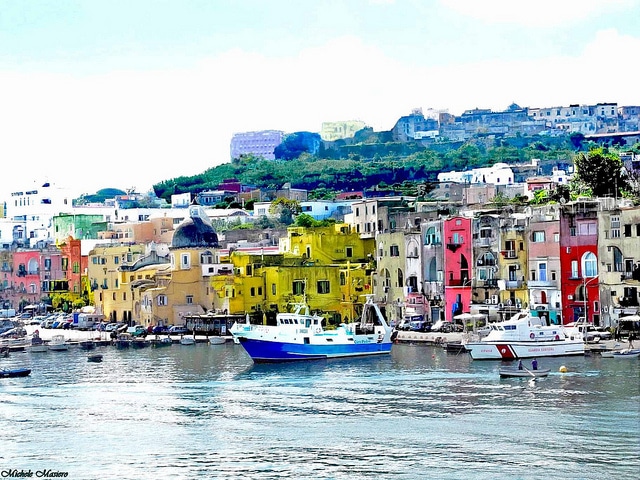 Photos: Alfredo Brusamolino, Federico Scotto, Gabriele Scotto, Frans Sellies, Nicola Mottola and Michele Masiero.