Already planning your summer holidays? We are this kind of indecisive people who never know where to go: we seek something with beach, good vibes and a radiant sun at all hours. Through the first filter we prefer Ibiza or Miami, but we know it is impossible to go to both. But what if we tell you that we can be in the two destinations at the same time? No, we haven't gone crazy, this reflection came after discovering Tropicana Ibiza Coast Suites, a hotel in the purest Miami style in the heart of Ibiza.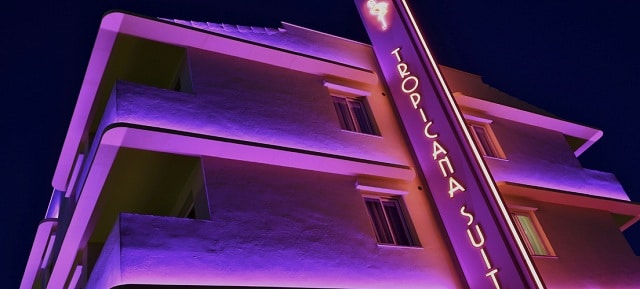 Located in Playa d'en Bossa, this hotel stands out for its pistachio and pastel pink tones and its neon lights. The good cheer decorates each of the rooms and takes us to a place where summer is present 365 days a year. They got inspired by emblematic buildings from Miami's art deco district. Are we at Ocean Drive? No, it is the Boulevard of Playa d'en Bossa.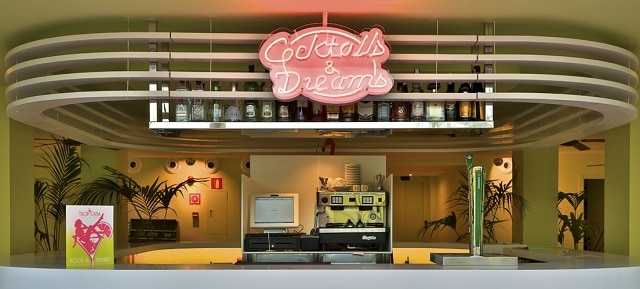 One of the most successful interior designs
Palms, lush vegetation and tropical wooden furniture… Everything is possible and here's the proof. With a work carried out by the architecture and interior design studio Ilmiodesign, the rooms of this hotel are designed for the enjoyment and fun. Thus we find open wardrobes to show us the best clothes that we will wear throughout the stay.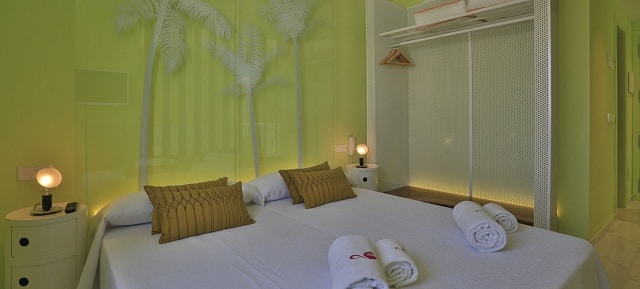 Don't give it another thought … This summer to do a 2×1 is all the rage now (two destinations in one place).