A few days ago we visited the charming medieval town of Cardona and saw one of the great natural attractions of the area: the Salt Mountain.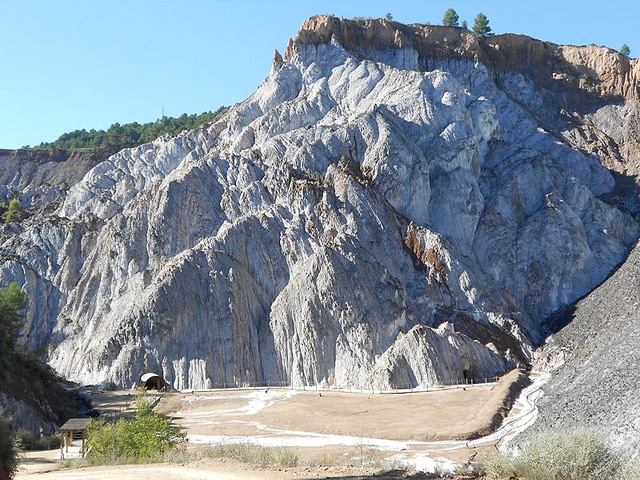 This is a unique natural phenomenon in the world, in which nature is still acting and modifying the environment breathing life into it. Its 120 meters long tour are just the beginning of a huge and nearly two kilometers deep diapir.
Salt Mountain is more than 4 million years old. For years, it was one of the most important potassium salt mines of the world: Mina Nieves de Cardona was operational from 1929 until 1990.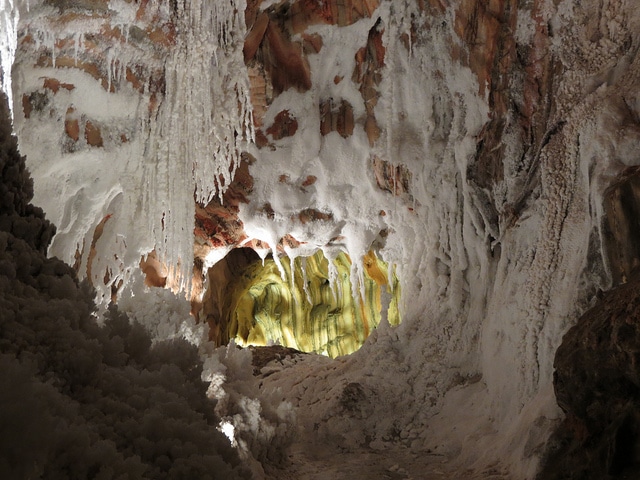 The old mining area is now the Salt Mountain Cultural Park, a large cultural center that aims to disseminate the importance of salt, the deposit's geological uniqueness and the exploitation that men have done for centuries.
For an hour we can penetrate this old mine making a 86 meters deep visit to learn about its geological formations. The salt mass is outstanding and continues to amaze at every step with its shapes, shadows, and passages.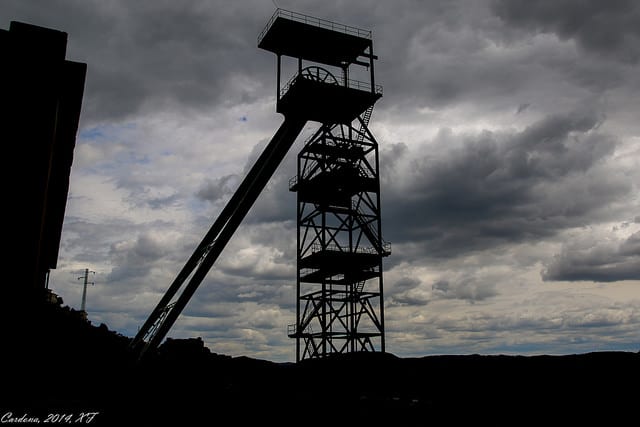 In addition to guided tours, there are also dramatized ones especially fun for kids. The complex includes an open space museography area that explains the history of salt exploitation, geology, mineralogy and botany of this Natural Area of Interest, the Saline Valley.
You can also access the mining well machines building to see a real gem of industrial archeology: the well machinery designed and built by Alsthom (now Alstom) in the 20s, and in the basement you will find a photographic exhibition.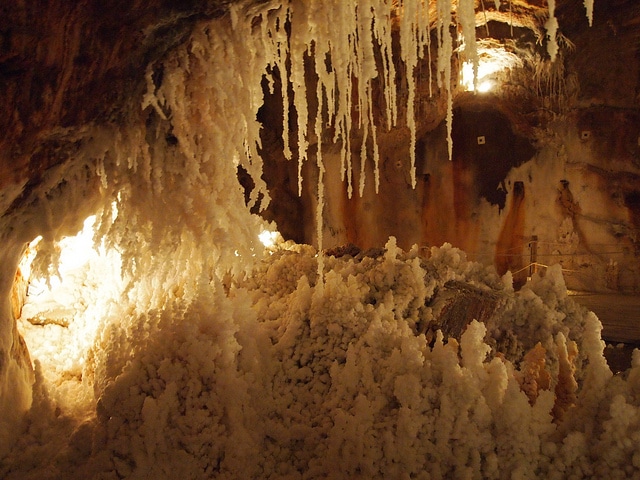 The former carpentry and mechanical workshop now houses the Salt Craft Centre, Art-Sal and the "Memory of the Mining Colonies Women" exposure.
You must know that access can only be done in guided groups and that there is a certain daily quota. Visits are available for adults and children, so if you want to visit the Salt Mountain you should check availability or book online.
Photos: Medi Ambient, Xavier Fa, Liz Castro, Albert Figueras.