Follow the bells sound and find the biggest attraction of York: York Minster, one of the highest cathedrals in Europe and the tallest building in the city. So if we get lost in this beautiful medieval quarter, or while we walk along the kilometric walls, we can be guided thanks to its towers.
This is a great cathedral, from the thirteenth century, considered the most beautiful in the world and well worth a visit. It is a Gothic building and specifically the second largest Gothic cathedral in North Europe after Cologne's. And keeps some curious secrets.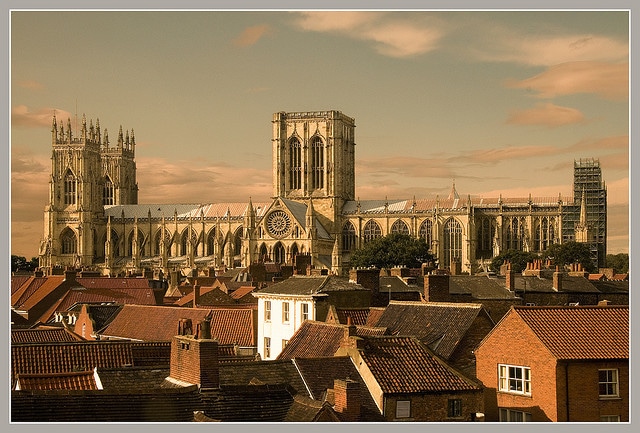 It is the cathedral of the Diocese of York and the seat of its archbishopric, second in importance of the Church of England. Its full name is "The Cathedral and Metropolitan Church of St Peter in York".
At its western end we can see the "Great West Window", it's something not to be missed if you travel with your partner. Its odd stained glass, known as "Heart of Yorkshire", hides a love legend: those lovers kissing beneath the glass will stay together for life. Beware if you're not sure!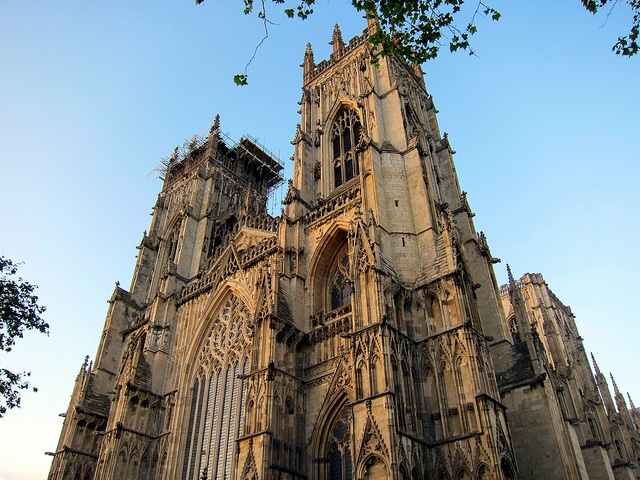 If we continue surrounding the huge building, in the south it is located a famous rose window, whose glass, dating from 1500, commemorates the union of the royal houses of York and Lancaster.
Behind the high altar lies the Great East Window, the largest polychrome stained glass in the world.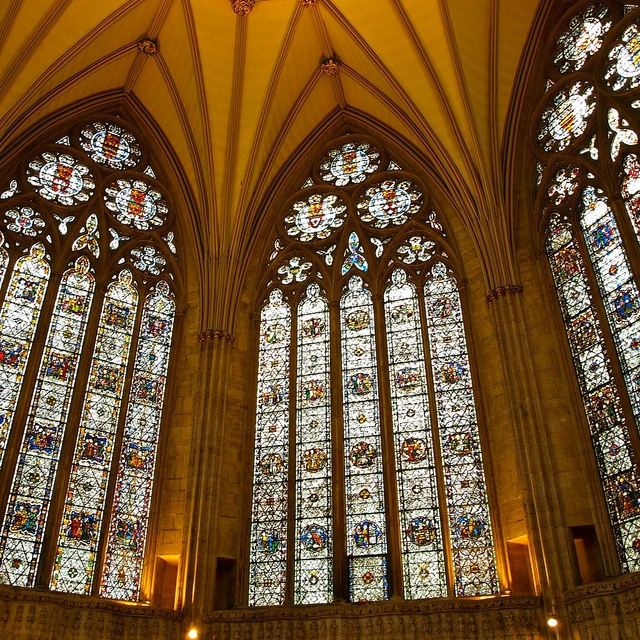 The nave was built between 1291 and 1350 in a Gothic style. It is the amplest of England and has wooden roof covering, but if you look carefully it is painted with stone appearance; the side aisles have a stone vault.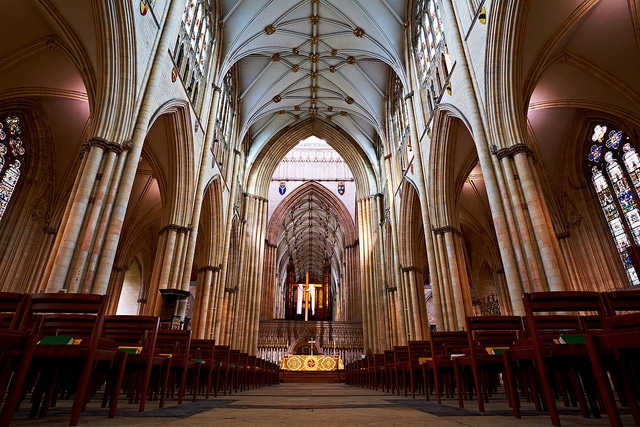 If we are attentive, throughout the day you'll hear the York Minster bells several times a day. Northwest tower contains six bells that ring every quarter of hour between eight in the morning and eight in the evening. In addition, the tower houses the "Great Peter" bell, which sounds every hour and for the Sunday service at 10.
The Chapter House of York Minster also stands out for its size and shape. It is one of the largest in octagonal shape and you can notice the lack of a central pillar to support the roof. The room is decorated with dozens of sculptures of heads, but we won't find two alike.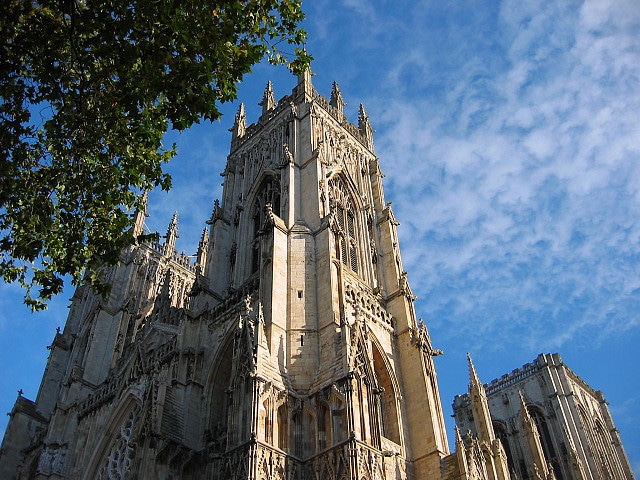 The entrance to York Minster costs £ 15 for adults (£ 5 for children) if we want to climb the tower. Only a visit to the cathedral cost £ 10 (free for children), and is a visit included in York Pass tourist pass.
Don't miss these secrets to contemplate the York Minster cathedral and enjoy your visit to this fairytale city.
Photos: John Booth, M Poudyal, Simon Cocks, Mark Mullen and John Dalkin.