Bangkok is a beautiful, intense and one of the most intriguing places in Southeast Asia. Founded in 1782, to become the new capital of Thailand, Bangkok is now a bizarre but fascinating mix of history and modernity, where gleaming skyscrapers and busy streets live near temples and royal palaces. Truly contradictory.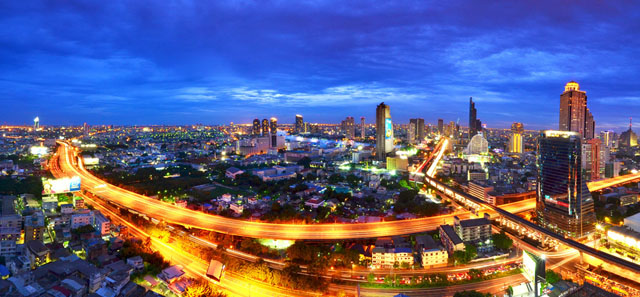 One of the symbols of the city is the Grand Palace, built in 1782, which has been for 150 years the official residence of the Thai royal family and the seat of the government. Today the palace leaves visitors open-mouthed with its intricate and harmonious architecture, beautifully carved and decorated by skilled Thai artisans. Within the complex there are several impressive buildings including Wat Phra Kaew, which houses a magnificent and sacred Emerald Buddha, dating from the fourteenth century. The robes of the Buddha are changed with the seasons in person by the King of Thailand, during a very sacred ritual.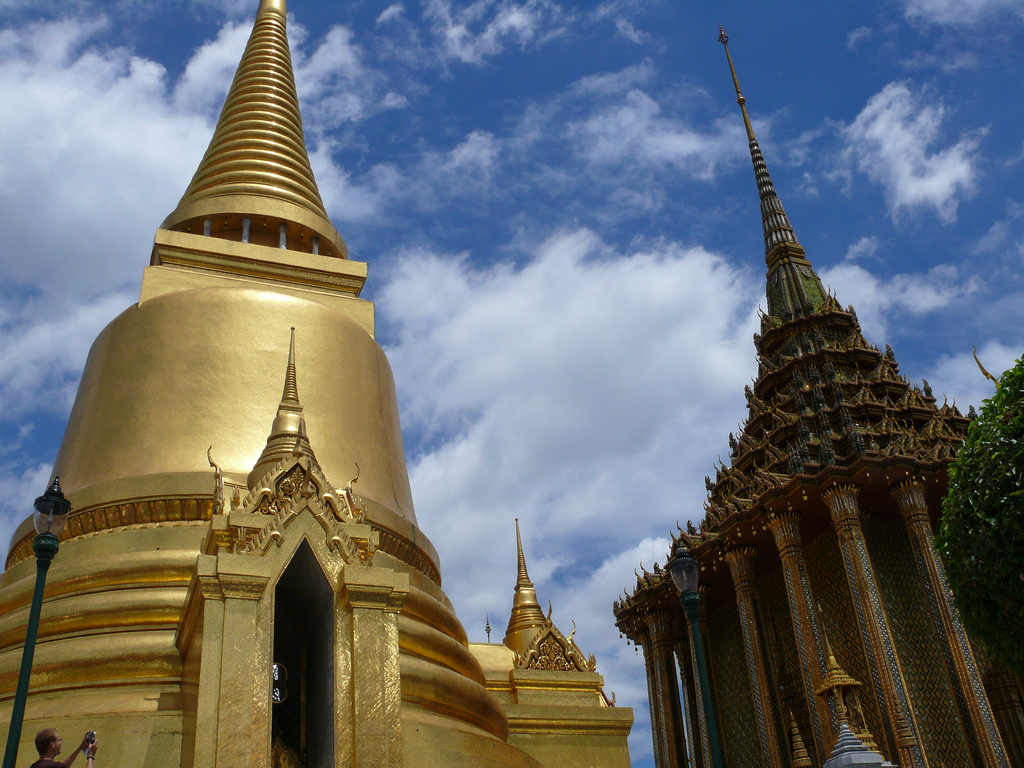 Near the Grand Palace is another of the most famous landmarks of Bangkok, the temple of Wat Pho, the largest sanctuary in the city, where inside of it is the famous statue of the reclining Buddha, 46 meters-long and completely covered with gold. The statue's size is, 3 feet high, finely inlaid with pearl. Wat Pho is also the birthplace of the first school of Thai massage in Bangkok, so taking a break from the whole culture is absolutely a must!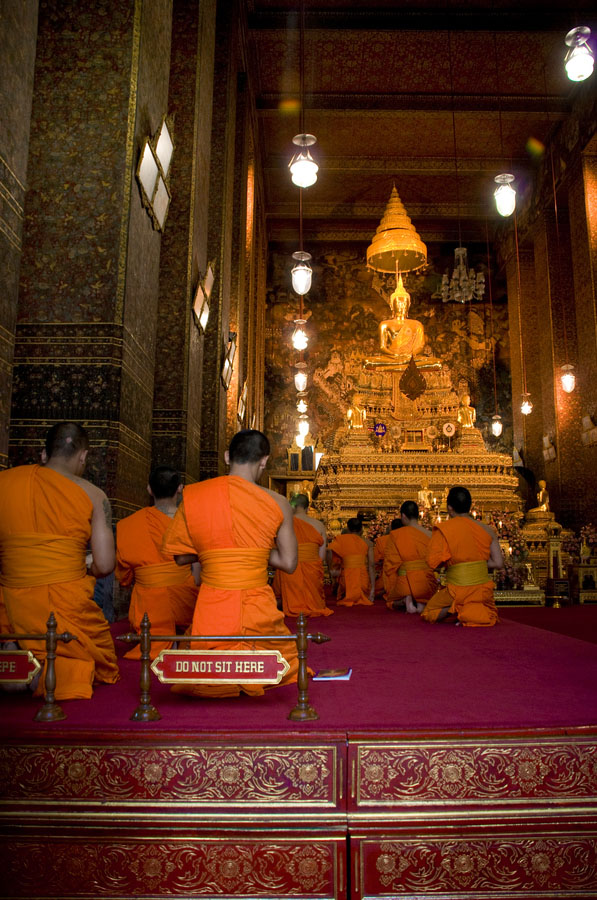 If you want to attend a wonderful show, wake up before sunrise and go see the sunrise at the temple of Wat Arun, the morning light tings the tiles of the traditional tiered tower of a thousand shades of color. If you manage to wake up so early it's beyond question mandatory that you experience this phenomenon. Even the time of sunset is spectacular.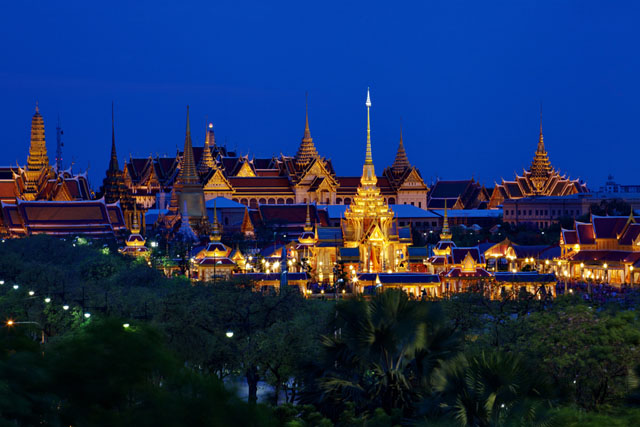 To hunt down the best gifts and souvenirs you have two choices in Bangkok, the Chatuchak Market, which is considered the best. It is held only on weekends and it is extremely crowded. The other choice is the water market in Taling Chan, Chak Phra on the Thonburi channel, which offers mostly folklore stuff. It is almost exclusively frequented by tourists.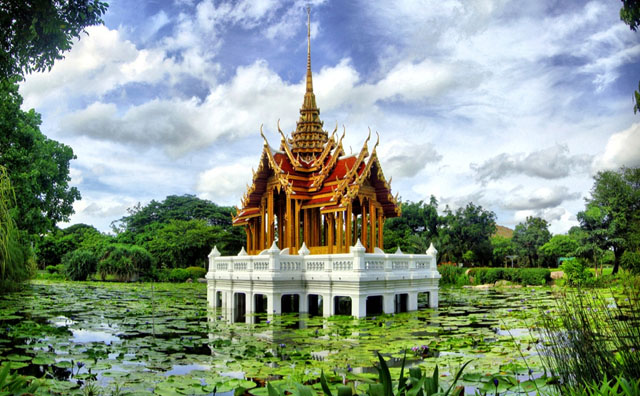 Bangkok photos: Nanut Bovorn, Kimberly Bechtel, Jacky CW, Suradej Chuephanich