Do you know that the first city founded in the Canary Islands, after the arrival of the conquerors, was settled on the island of Fuerteventura?
It will be easier for you to understand why it is called Betancuria if you remember that the Canary Islands conqueror for the kingdom of Castile was the Frenchman Jean de Bethencourt, with his expedition of French soldiers from Normandy.
Indeed, the town of Santa Maria de Betancuria at present times, a very small town, was founded in 14o4 and is considered as the first capital of the Canary Islands.
Located in the central west of the island, it is perhaps where most historical relics you can see on this island, like the church of Santa María, which was the first cathedral in the archipelago.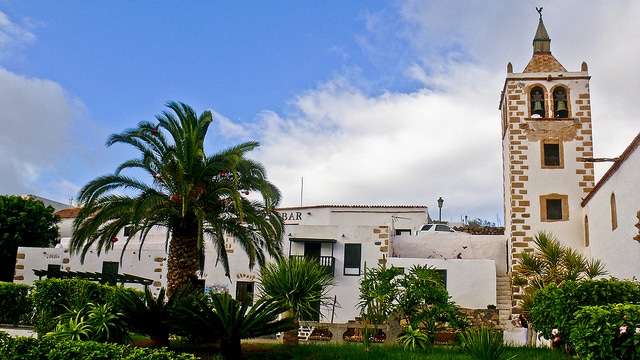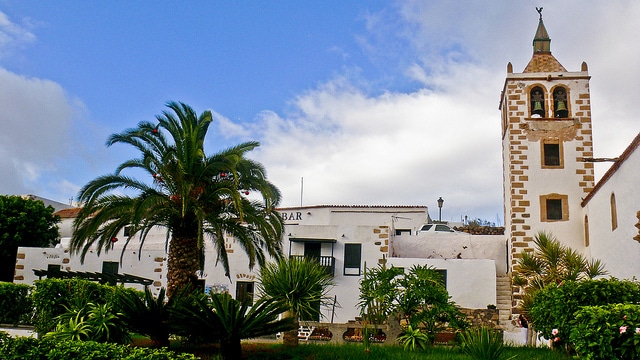 Visit Betancuria
Indeed in your walk in Betancuria you should especially enjoy characteristic corners of rural architecture.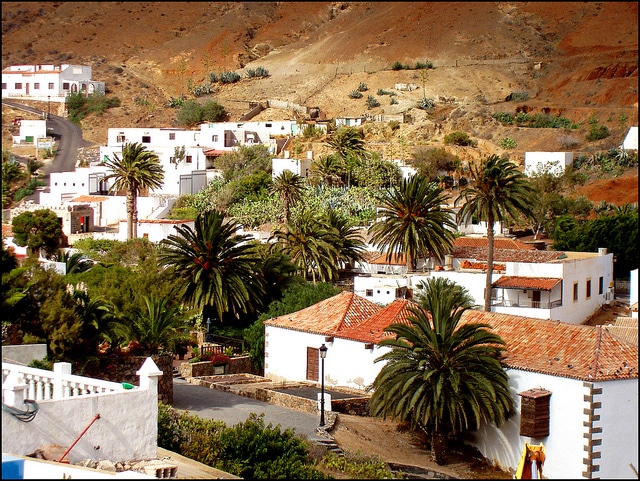 As a first step you can visit the small Archaeoloy and Ethnography Museum of Betancuria (ticket costs 2 euros), where you can learn the ways of life of the first aboriginal inhabitants of the island thanks to the information panels, ceramics, models and other objects .
But your visit should really focus on the set of buildings that concentrate around said church of Santa María.
It is actually an area rehabilitated by a German businessman, with some shops and restaurants where every day meet German, British and Nordic tourists who make a tour around the island of Fuerteventura by bus.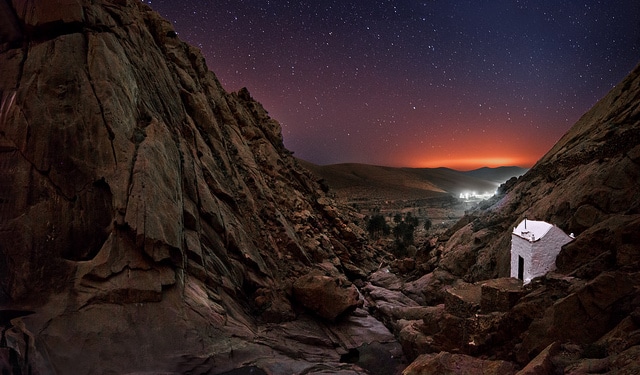 There you will see various places with the characteristic architecture of the island, combining the stone with whitewashed walls and wooden balconies.
If you are interested, a little more to the south of Betancuria, along the main road, you have the Ermita de Nuestra Señora de Peña, a shrine dedicated to the patron saint of Fuerteventura, and where every September there is a pilgrimage made in her honor.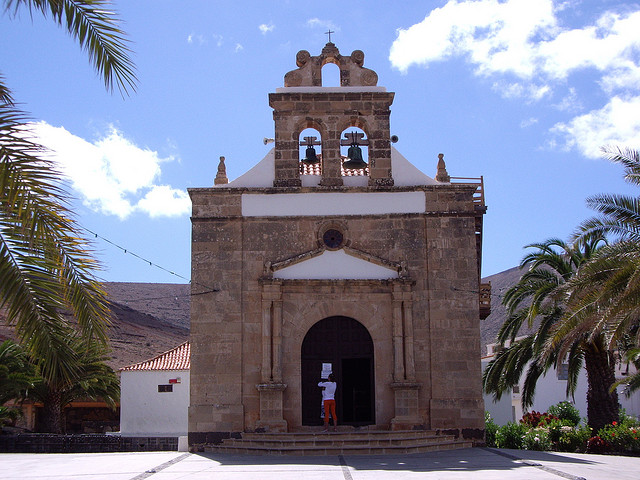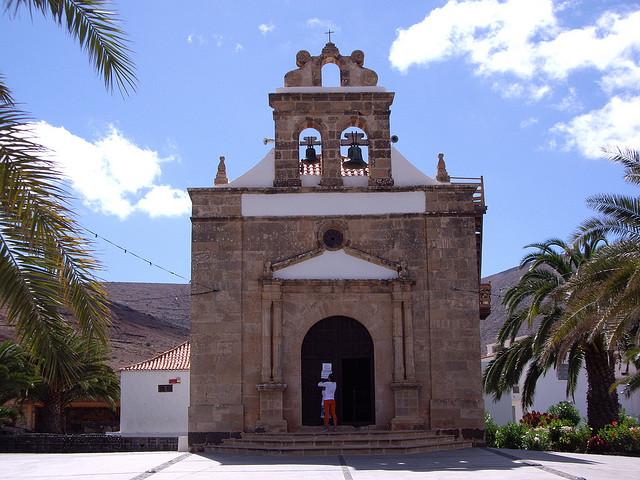 Photos: Eloy Rodríguez, juances, Georg Erber and jose.