Asturias in Spain is known as a natural paradise and is popular for many things among which are the amazing beaches which attract visitors from all over the world.  The region boasts for its rocky coastlines, lovely sandy beaches, and picturesque scenery. Here are some of the most beautiful beaches in Asturias that you shouldn't miss.
La Franca Beach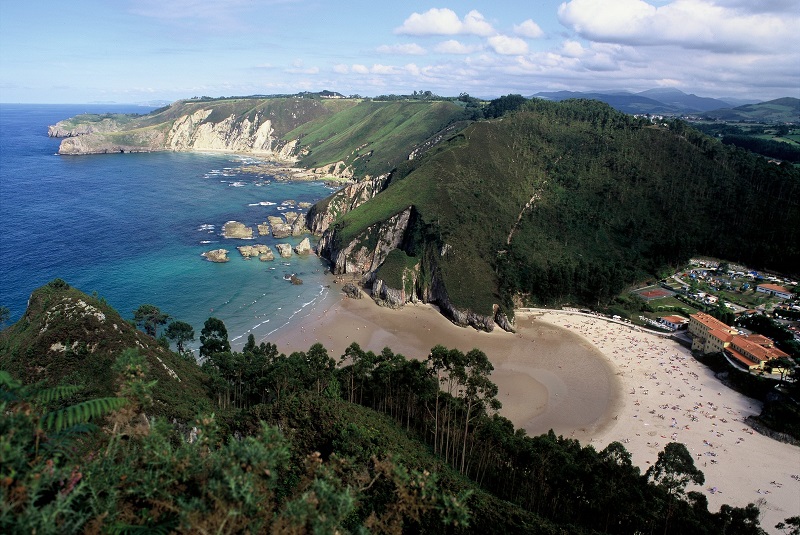 Source: Link
La Franca beach is highly suitable for family vacation or holiday. It is a wide beach having white sands and surrounded by hills covered in green vegetation. Children can easily have fun at the beach because of its shelter. It is very easy to swim in La Franca Beach. There are several rock pools and caves that you and the family can explore. Looking for where to have lunch at the beach? The beach is a nice spot for a picnic, or you can visit Arcea Hotel Mirador de la Franca- the hotel nearby for lunch.
Pechon Beach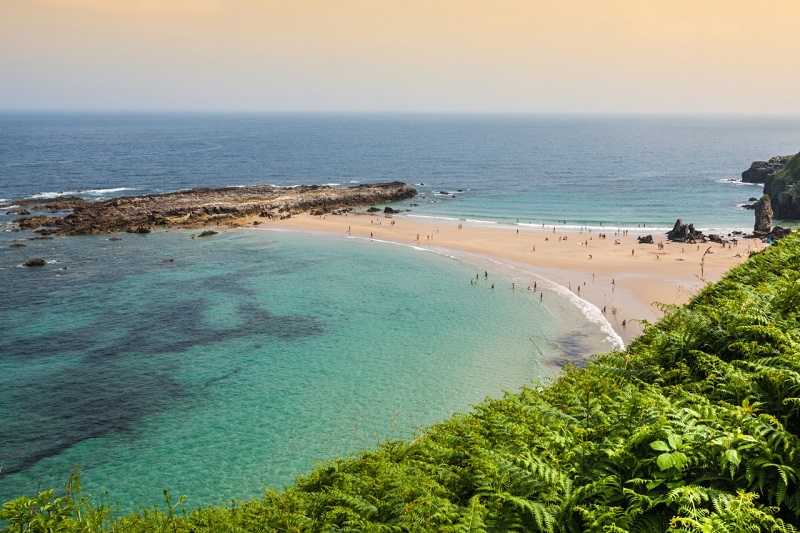 Source: Link
The beautiful beach of Pechon has small rock pools where you and your children can explore. Even though strong currents are sometimes experienced there, it is still good for swimming. Pechon village is accommodating, and it houses some good restaurant where you can eat delicious traditional cuisines.
Niembro Beach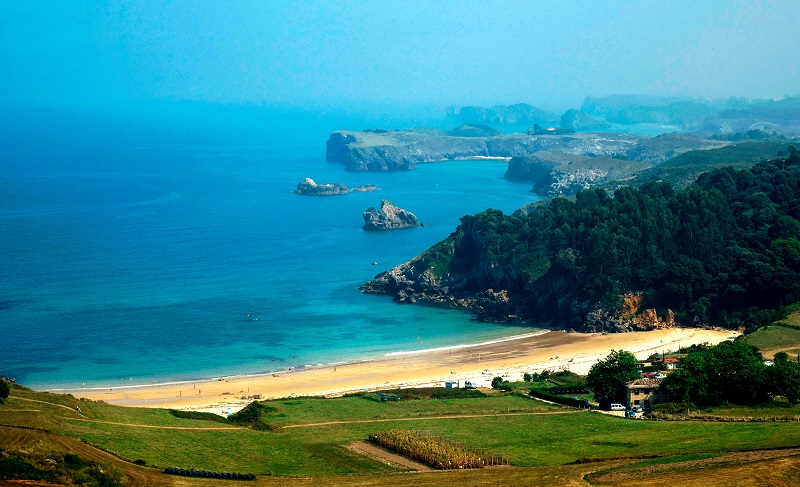 Source: Link
This beach is located in Niembro village, and you can access the village by foot or any vehicle. The beach is only a short distance from the car park. It is calm and quiet as it usually doesn't get overcrowded. It is also perfect for swimming. To get an amazing view of the beach and its surroundings, you can move up to the hills around the beach.
Buelna Beach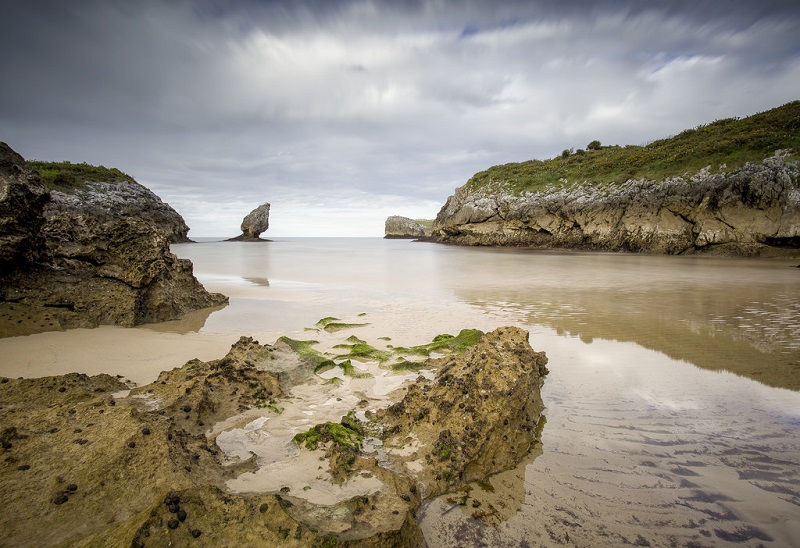 Source: Link
La Playa de Buelna is the ideal beach to visit when you want to get away from the crowd. It is a small but beautiful beach. More of the locals frequently visit Buelna Beach than foreigners. It is rockier than sandy, secluded and it's nice for couples and families. There are no restaurants or shops around the beach so taking a picnic along is necessary. Buelna beach can easily be accessed by a vehicle (car or bike), or you can alternatively visit the beach on foot.
Poo Beach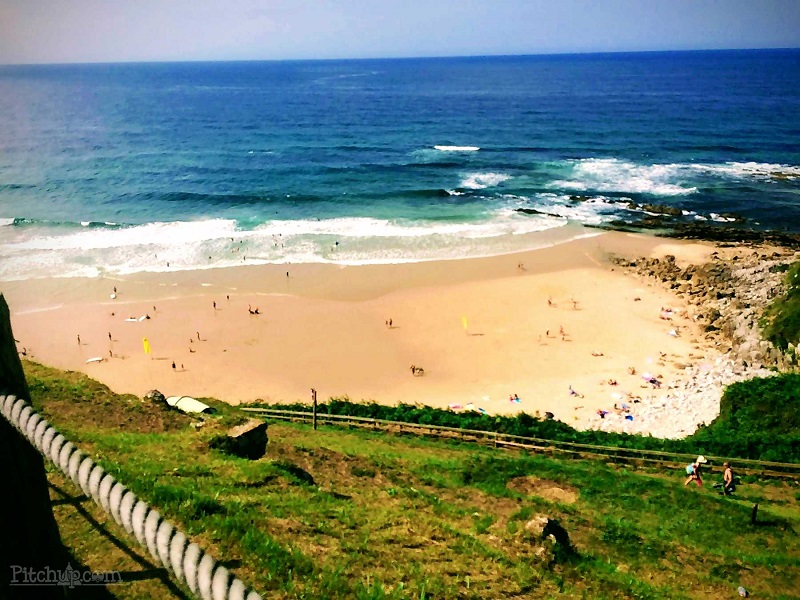 Source: Link
La Playa de Poo is a private and quiet place that provides a beautiful view from above. It is endowed with soft white sand, and crystal blue waters surrounded by green covered hilled. The poo beach is 3 kilometers away from Llanes, Asturias. It is a great place for swimming and also sheltered which makes the beautiful beach a nice spot for families. You will also find two restaurants close to the beach where you can have lunch and relax all day.
Torimbia Beach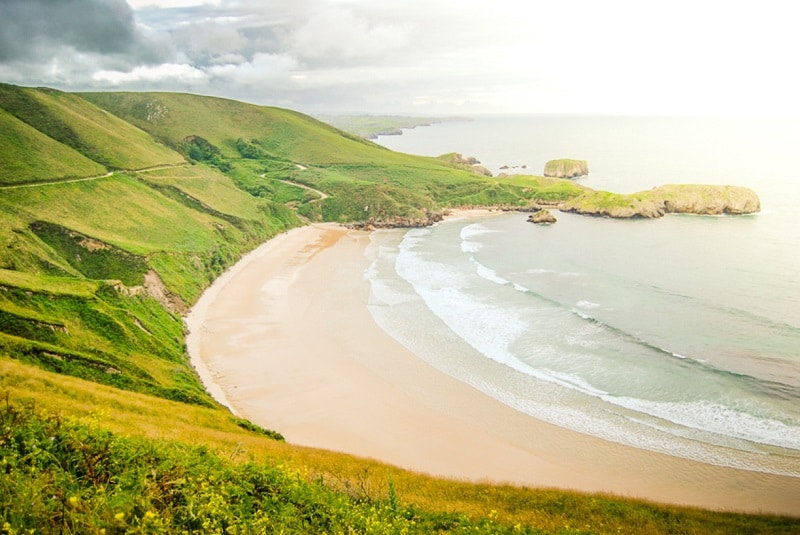 Source: Link
This beach stands out as one of the most spectacular beaches in Asturias and could probably be the best. The Idyllic beach is blessed with natural surroundings. Nudists mostly visit the Beach of Torimbia, but other people also go there to relax, explore and enjoy the natural gifts of the region.