Nestled in Indonesia is the resplendent island of Bali. Looking for the best place to surf, swim, sunbathe or even snorkel? Check out the stunning beaches of Bali. Balinese sunshine will give your skin the entire glow it needs.
Bingin Beach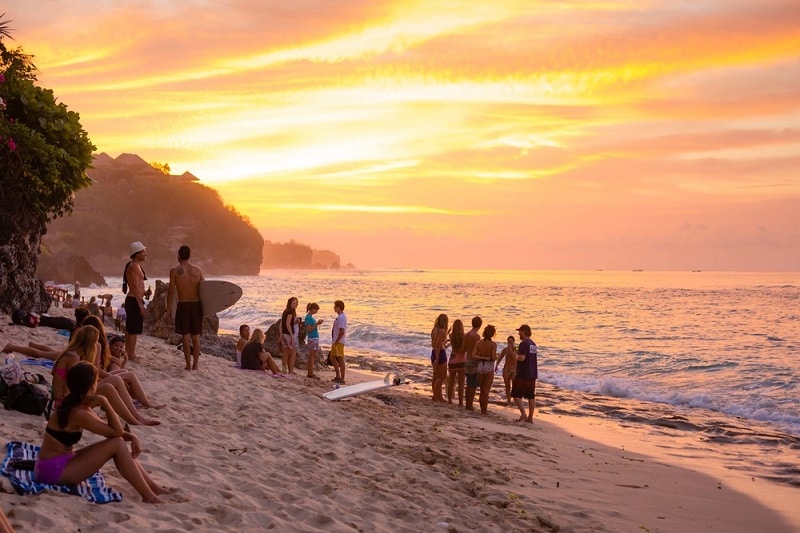 Source: Link
Located in the Bingin region of the Bukit peninsula in Bali is the beautiful Bingin Beach. Bingin beach is filled with striking blue waters and powdery white sand that serve as a place of relaxation for both locals and foreigners alike.
Thomas Beach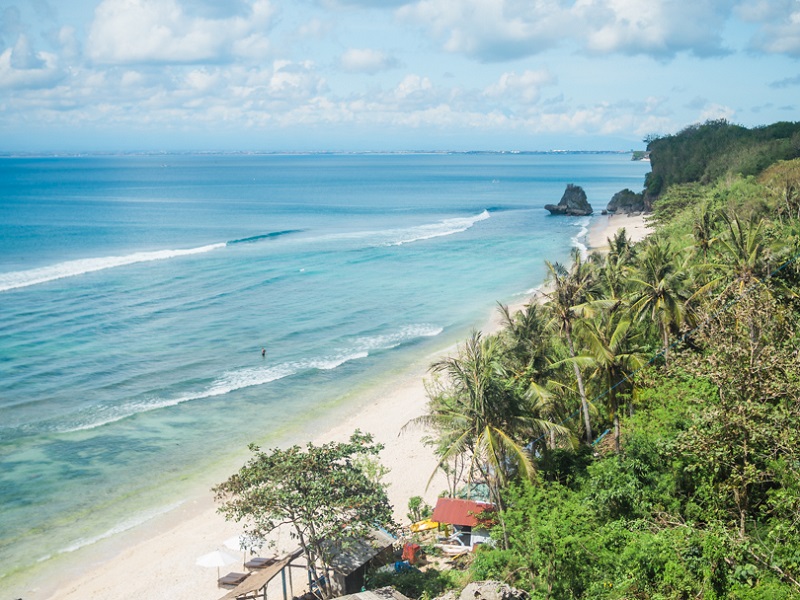 Source: Link
Tucked between Padang Padang and Bingin is the drop dead gorgeous Thomas Beach. Walk down the steps that lead to the statuesque blue waters and snowy sands which stretch non-stop. The beautiful shades of blue sea and the blue sky cast the most exquisite image.
Karma Beach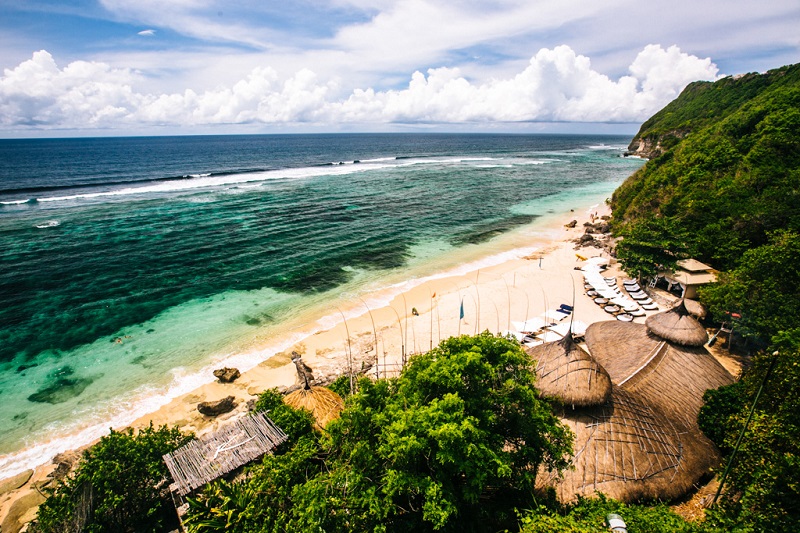 Source: Link
Karma Beach is located at Uluwatu in Balu. The water of the ocean is deep blue, more like a dreamy shade of blue. This beach is one of the most alluring beaches in Bali. Verdant landscape surrounds karma Beach and very tasty meals are served here. If this is what Karma truly looks like, we can't wait to experience it.
Green Bowl Beach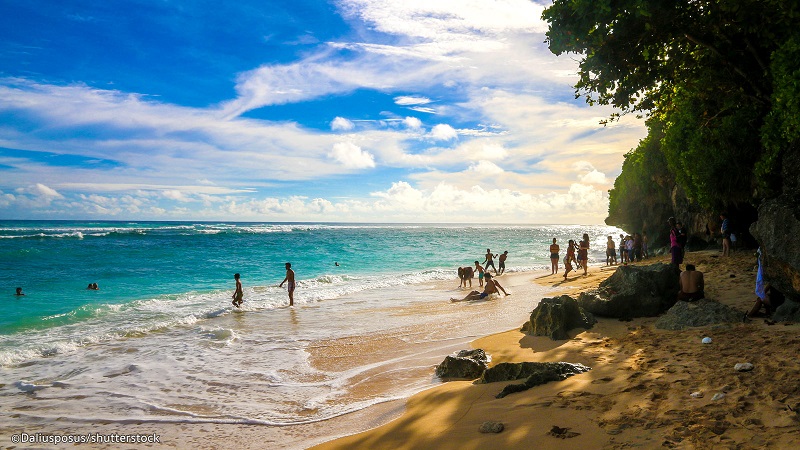 Source: Link
Tucked between two huge limestone caves is the Green Bowl Beach. The beach was dubbed 'Green Bowl Beach' because of the seaweed hues that glow nearby rocks covered with algae and the shamrock color emitted by the cliffs that skirt the beach. This is a must stop area for visitors who are want to have an intimate experience with the wonders of nature. If you love adventure, you will be mesmerized by the monkeys in the bay.
Balangan Beach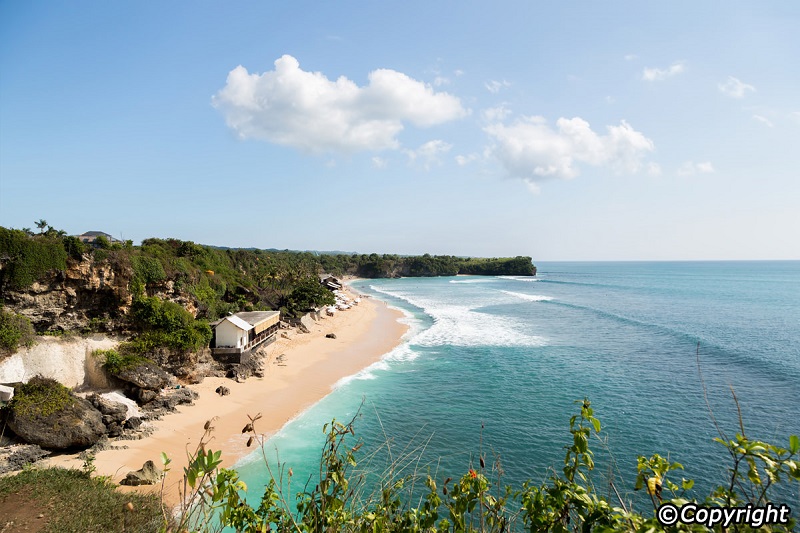 Source: Link
Think of Egyptian blue waters, tall palm trees, and experience that give a traditional island vibe, thinkBalangan Beach. The golden sands are perfect for walking hand-in-hand with your lover or a group of friends. Balangan Beach has multiple food stalls call warungs scattered all over. Make sure you get some moisture in your system by downing some coconut drink after walking under the Balinese sun.
Double Six Beach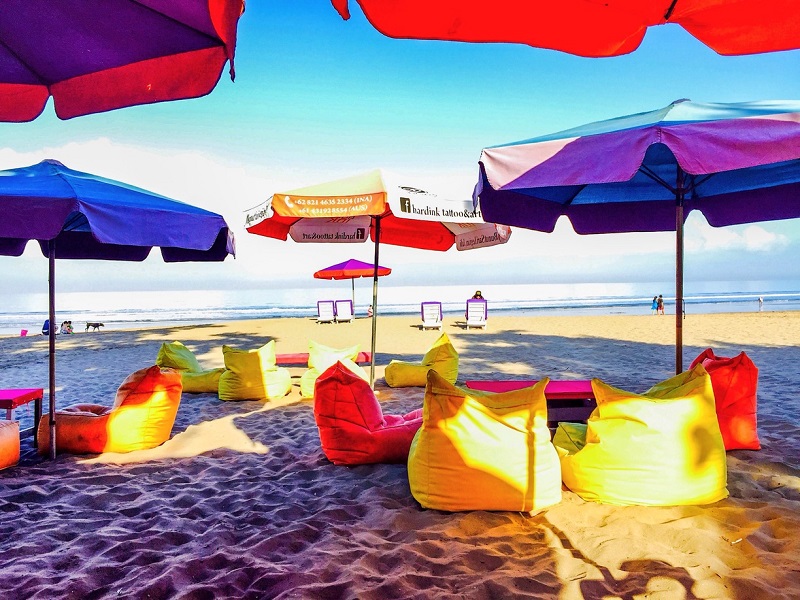 Source: Link
In the region of Seminyak is picturesque which attracts lots of visitors. This beach called Double Six Beach is the perfect place to reminisce in retrospect and recollect your thoughts. If you are a social butterfly with no sad bone in your body, dance and hop to the music of the DJ which blares all night long. If you would rather keep your adrenaline level on the low, relax under the different colored umbrellas.
Padang Padang Beach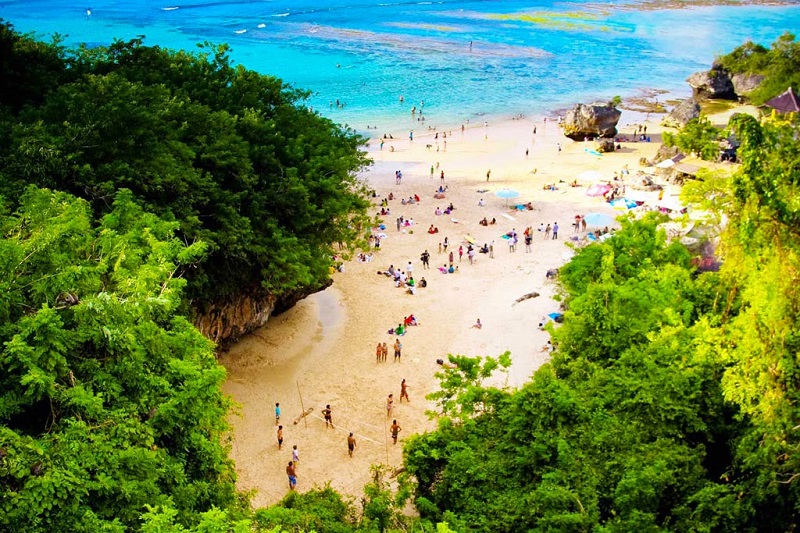 Source: Link
Famous for being the beach featured in the movie 'Eat Pray Love.' This gorgeous bay is perfect for relaxation and recreation. It is one of the most popular surfing beaches in the world. It is popularly called Pantai Labuan Sait by the natives. Make sure you capture the best pictures of this seascape which has a brilliant shade of blue waters and snow-white sands.
Geger Beach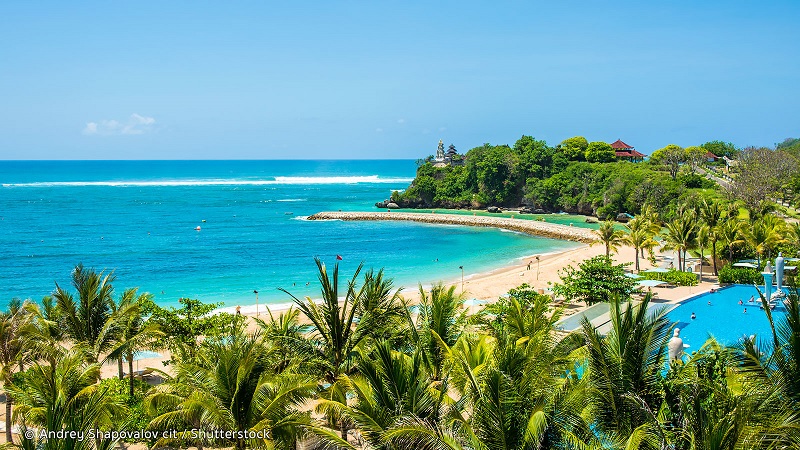 Source: Link
Words do no justice to this slice of heaven. Geger Beach located in Nusa Dua is a total knockout. The ocean features waters that range from all shade of blue from royal blue to sapphire to Olympic blue and Baby blue. The sands which stretch from miles look like they were specially bleached by God. The snorkeling hotspot welcomes numerous visitors to bask in its glory.