Catalonia in Spain is perfect for summer vacations and holidays. It has so much to offer its locals as well as visitors, such as rich culture, tasty cuisines, architecture, and sporting expertise. This is one of the best regions to visit during summer as you get to enjoy its numerous wonderful beaches.
Platja de Sant Sebastià, Sitges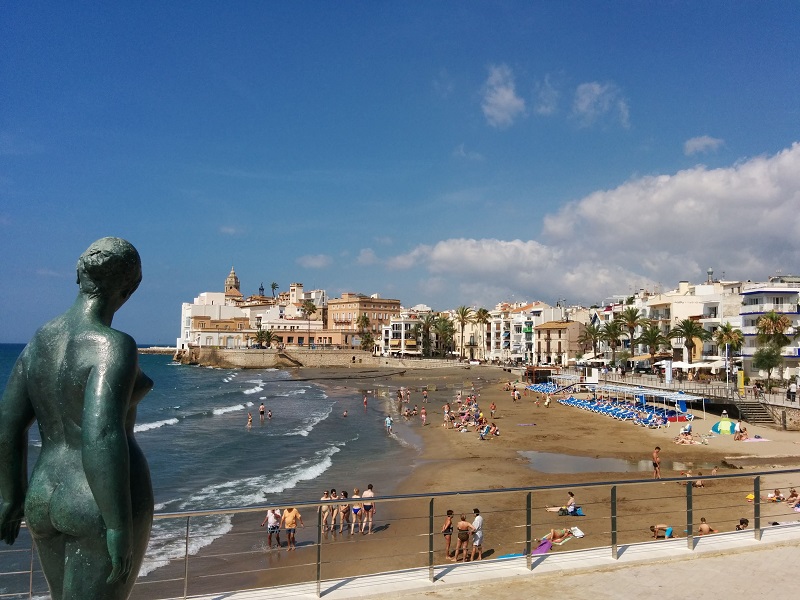 Source: Link
You can get to this beautiful beach from Barcelona on a forty-minute train ride. Platja de Sant Sebastià is situated in the fun-loving coastal town of Sitges. This place used to be inhabited by fishermen but currently offers a two hundred meters coastline length which is perfect for relaxation and fun. You can also chill out at the lovely restaurants within the town.
Barceloneta Beach, Barcelona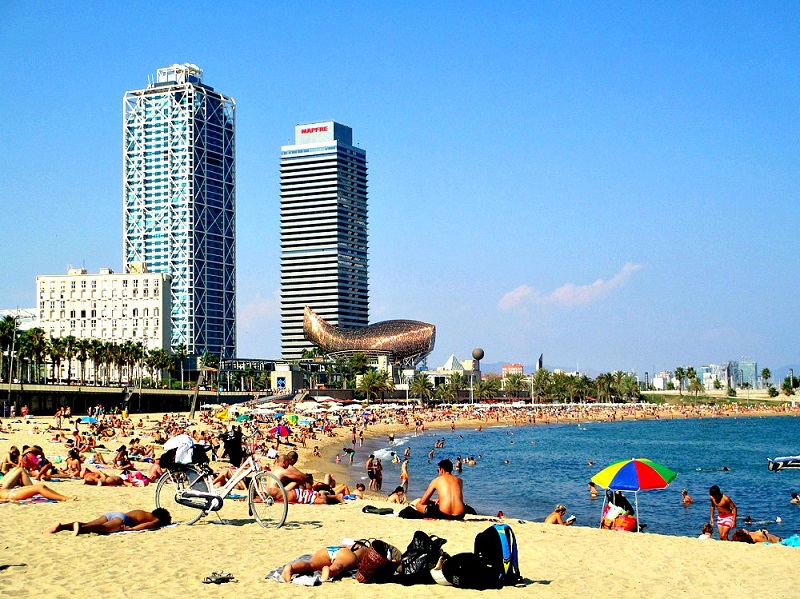 Source: Link
The popular Barceloneta Beach of Barcelona lies right on the Med. This is one of the best and most beautiful beaches in Catalonia and attracts quite a number of visitors especially during summer. The heterogeneous mix of people, clear waters with golden sand, bars, and cool atmosphere of Barceloneta Beach has made it popular as one of the world's best urban beaches.
Waikiki Beach, Tarragona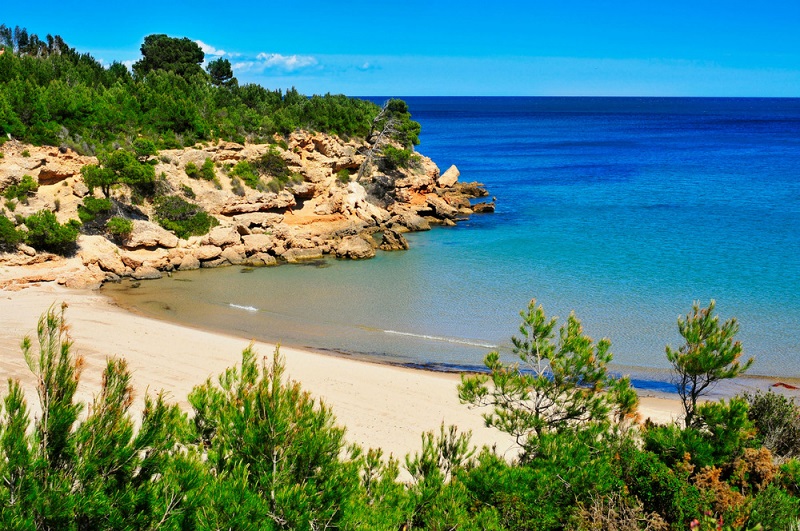 Source: Link
Waikiki Beach is located 10km from Tarragona province in Costa Dorada. The beach has great natural features including the picturesque and idyllic surroundings, blue waters with fine sands. It offers the perfect place to get away from the world. Waikiki Beach is a nudist beach which means putting on clothing here is optional. Also, it's important to be aware of this in case you're not okay with nudist beaches.
Tossa de Mar, Costa Brava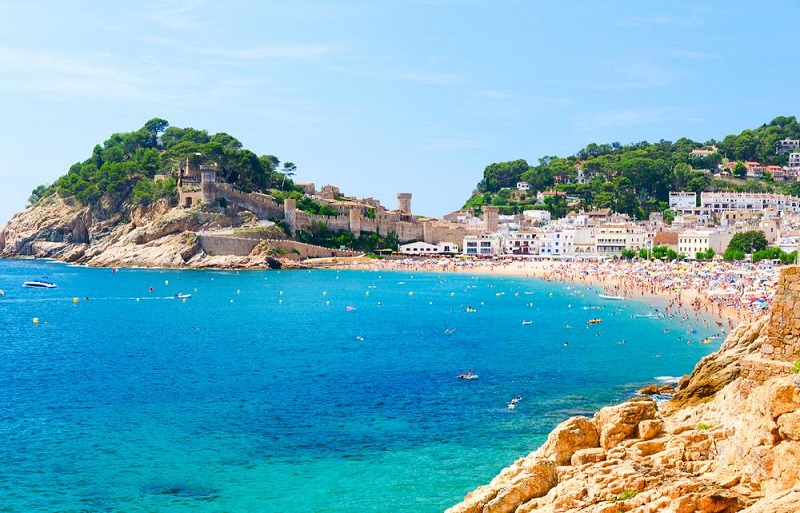 Source: Link
Tossa de Mar is one of the best coastal resorts in Catalonia as it is an ideal site for couples and families. It is home to beautiful beaches such as the long Platja Gran and El Colodar that is tucked away. They offer cool waves, azure waters, and plenty of the Mediterranean sun. You can take a stroll at the seaside or walk down to explore the nearby medieval-walled town called Vila Vella.
Cala de Sant Francesc, Costa Brava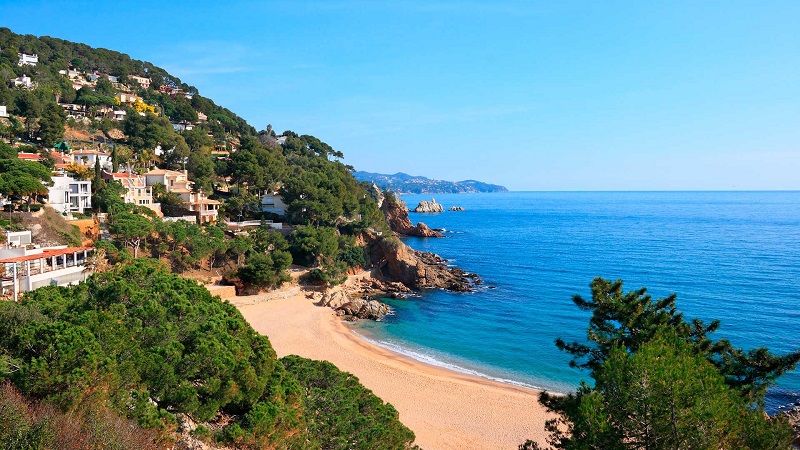 Source: Link
Located about 2 kilometers away from Blanes town, this beautiful beach cove with its crystal clear waters and smart villas surrounding is the right place for people that want to escape the crowds. Cala de Sant Francesc offers a great relaxation spot for the locals and visitors. You don't have to worry about where to quench your thirst as there is a beach bar within the beach area.
Les Casetes del Garraf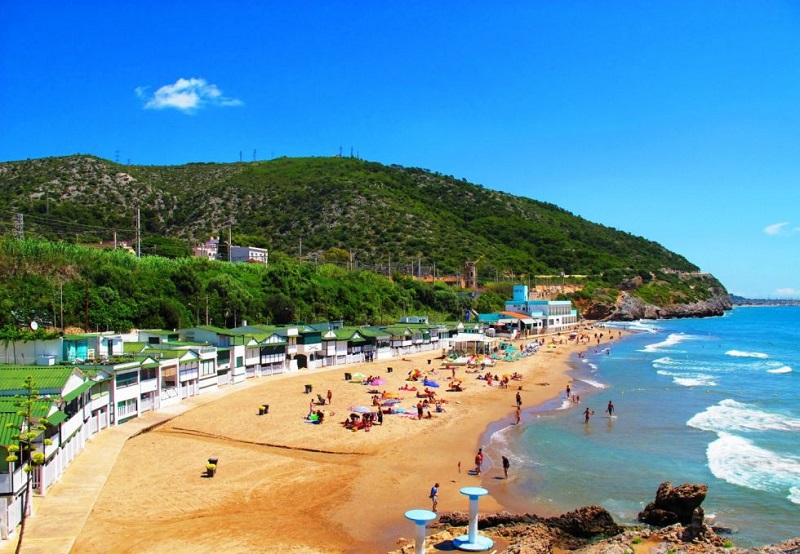 Source: Link
You can have fun and relax in this spectacular beach as it offers an easy ambiance. Situated close to Barcelona, Les Casetes del Garraf has a nearly 400m long sandy beach. The beach name is derived from the small wooden houses that were initially the properties of the fishermen. Currently, these houses have been reconstructed and are used to offer beach services such as bathrooms and showers. You can rent paddle boats, parasols, and chaises longues on the beach. Les Casetes del Garraf also features several restaurants and bars.