Croatia is a historic country located along the coastline of the Adriatic Sea in the Eastern region of Europe. There are over one thousand Islands in Croatia. The main attraction of Croatia is its ravishing coastline. The sands on Croatia's beaches are not as abundant regions, but the resorts have so many pebbles. These are the ten most stunning beaches in Croatia.
Zrce beach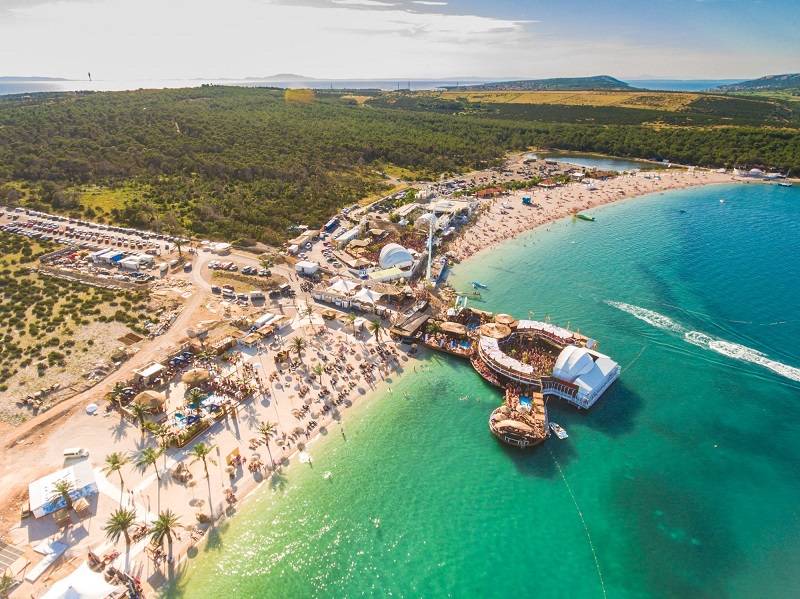 Source: Link
Zrce beach is a very stunning beach located on Pag Island. The beach predominantly filled with white pebble stones link directly with the Adriatic Sea. Side attractions like hot tubs and Jacuzzis can be enjoyed at the beach.
Hvar Island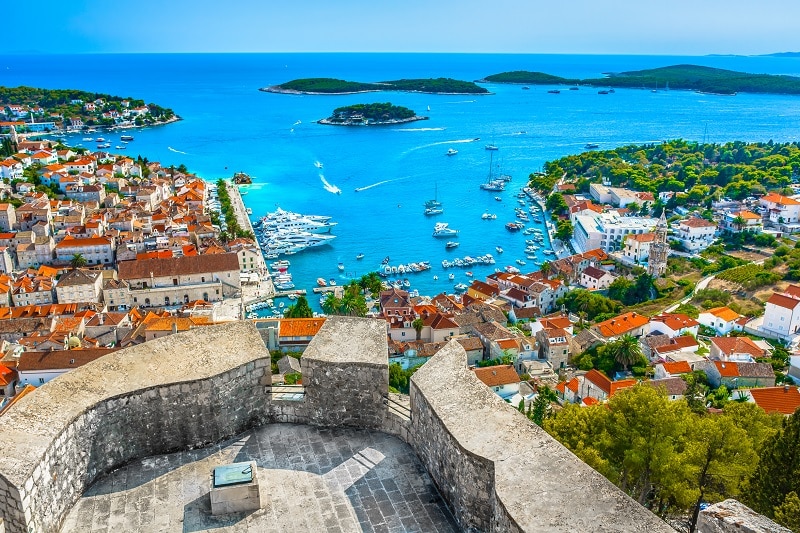 Source: Link
Hvar Island located in Pakleni is a tourist hotspot for lovers of a good tan. During summertime, the Island experiences so much traffic and partying. Visitors cool off in the evenings at popular bars around the area.
Sv. Jerolim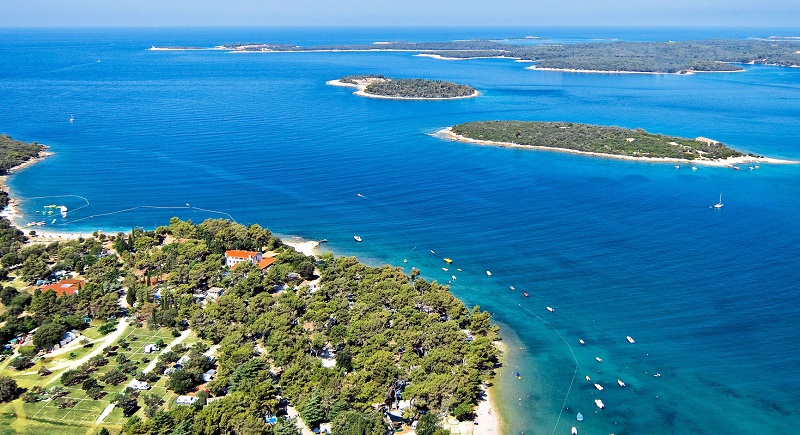 Source: Link
Sv. Jerolim is a beautiful, isolated beach on the coast of Sveti Jerolim. This beach is targeted towards honeymooners who want to explore nature together while having a good time. There are classy restaurants which offer good meals and showers outdoors where you can wash off the heat from the day's work.
Zlatni Rat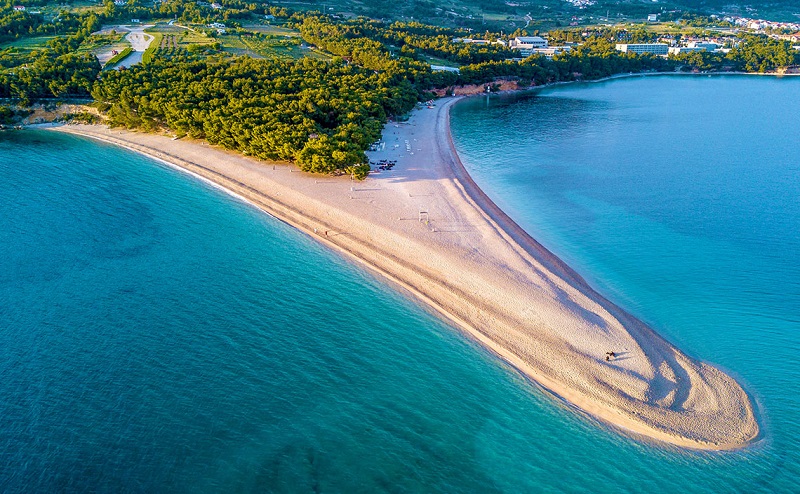 Source: Link
Zlatni Rat is the home of a beautiful sandbar known as the Golden Horn. There are different bars, nightclubs, and areas for water sports. The Golden horn which measures about 580 yards in length has a distinct shape.
Kandalora Beach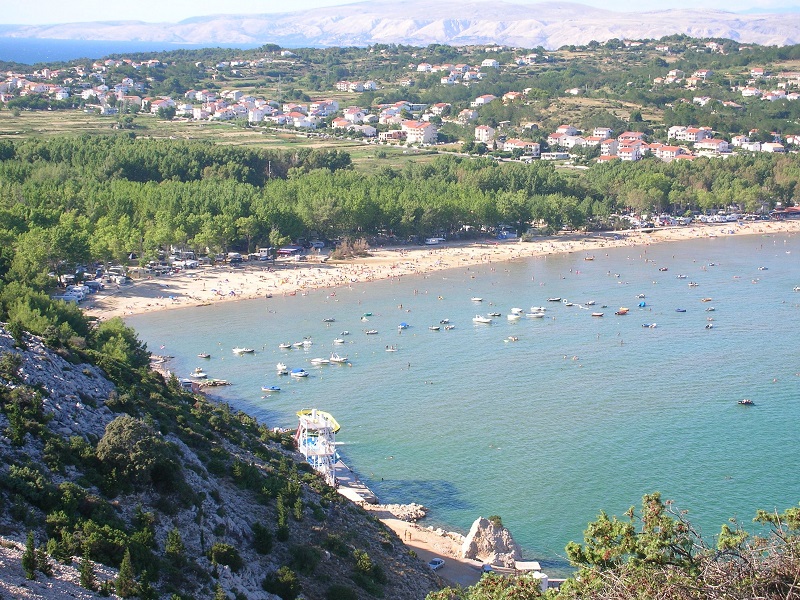 Source: Link
Kandalora beach has three coves with pebbles and cobalt blue waters. The coves are designed to provide maximum privacy to visitors who want to let down their hair. If you drop at the anchor of the Adriatic Sea, you can easily access this beach.
Valalta Resort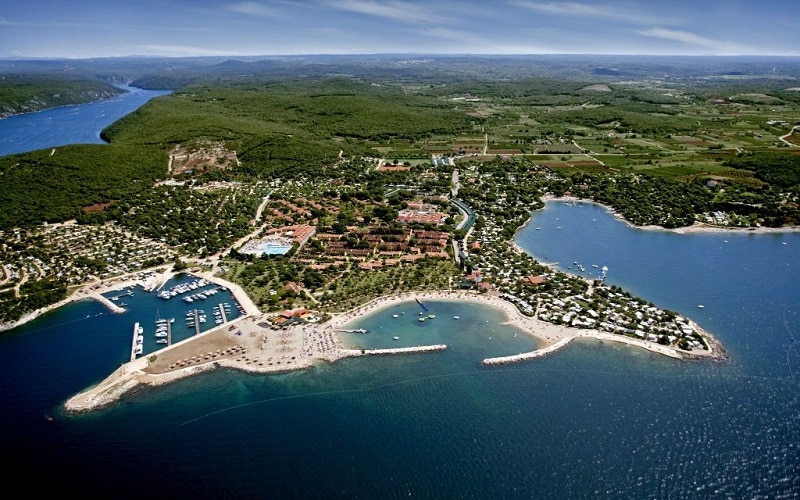 Source: Link
Valalta resort is situated close to Rovinj. The beaches are very long and sandy. The lodgings here are very bespoke and luxurious. The beach is skirted by beautiful trees which serve as shade.
Brela Beach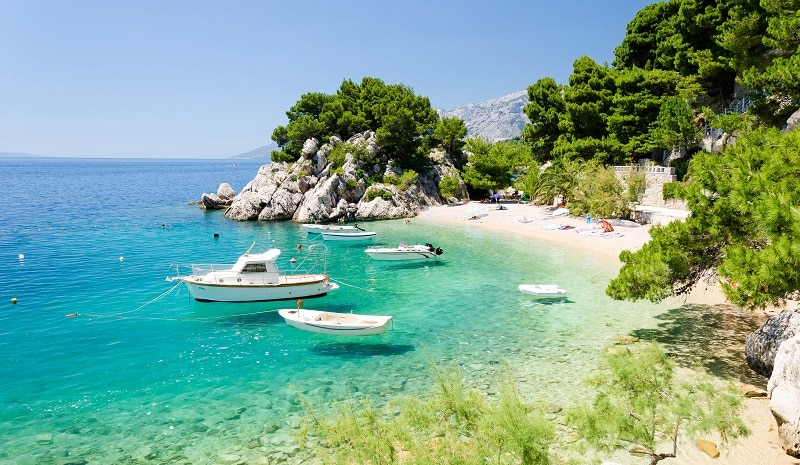 Source: Link
Vrulja Cove in Brela village is one of the most beautiful beaches along the coast of the Adriatic Sea. The sands on the beach are pure white. It has beautiful Olive groves and healthy fig trees. For guests who love to sunbathe au natural, this should be a perfect destination. This beach can easily be accessed by boat.
Baska Beach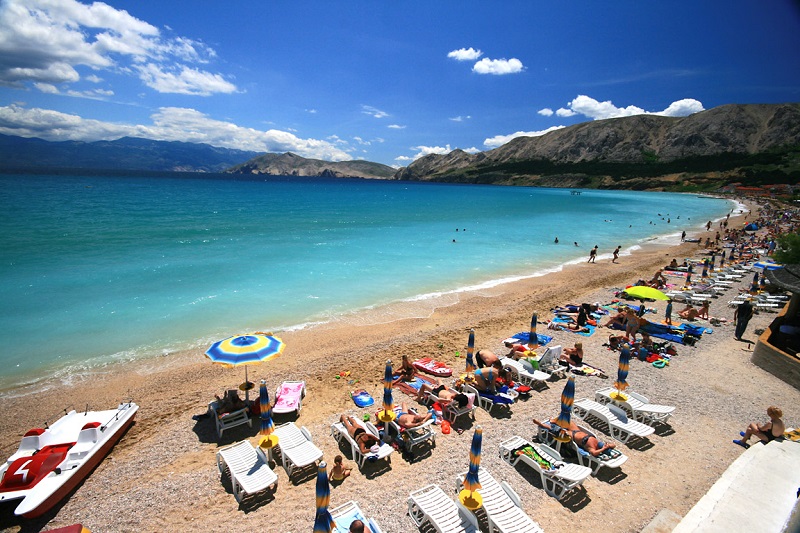 Source: Link
Baska beach is located around Croatia's largest Island, Krk Island. This beach is a beach you must visit if you ever travel to Croatia. The bars, cafes, and restaurants provide top-notch goods and services. For honeymooners, the coves at this beach are ideal for some alone time.
Girandella Beach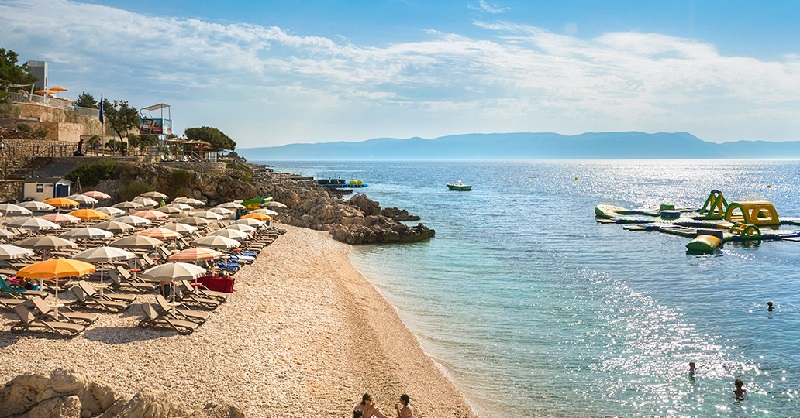 Source: Link
Girandella is located in Rabac village. This Beach is a popular diving spot in the country, especially during the day. At night, intense partying hosted by DJs takes over the beach. Summertime festivals are also held on this beach.
Plat Beach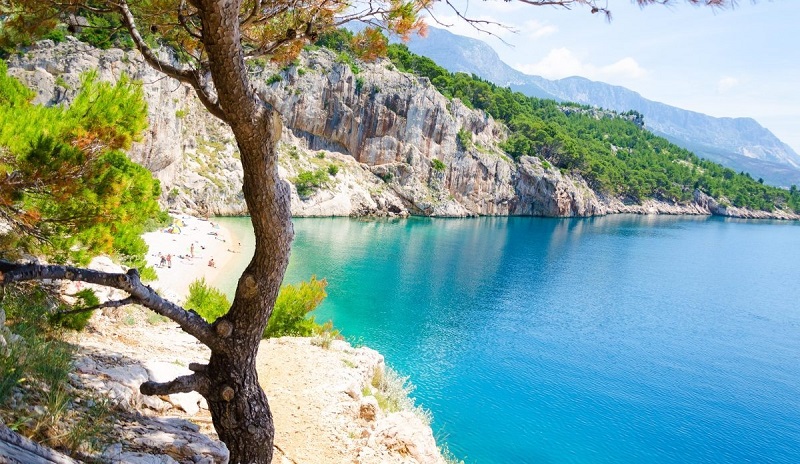 Source: Link
Plat is the most beautiful beach in Croatia. The beach located in Dubrovnik experiences a very active nightlife. Plat beach is Croatia's postcard. The foods served at the restaurants are very tasty. This sea resort is loved by swimmers who love to skinny dip.