Galicia which is situated in the northwestern part of Spain is home to several stunning beaches with tiny bays and rolling coastline. Check out a few of the most beautiful beaches in Galicia, Spain.
As Catedrais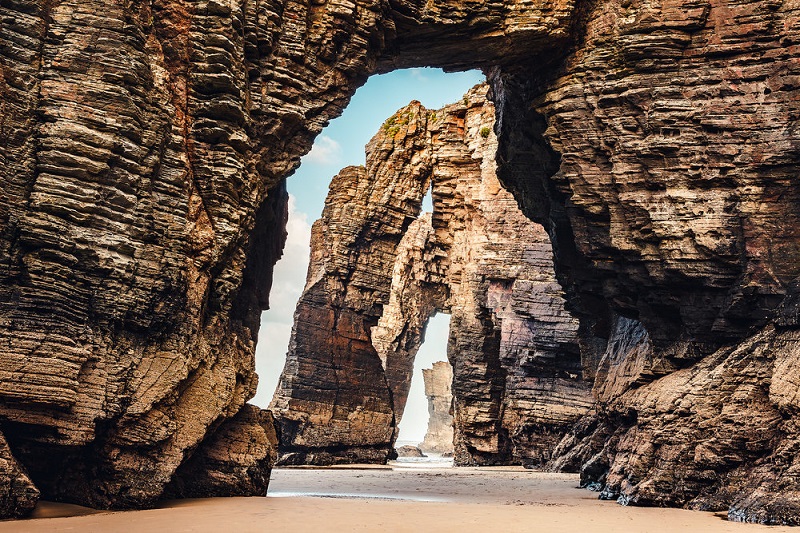 Source: Link
This is one of the most popular beaches in Spain. As Catedrais is also known as Cathedral's Beach and it is situated next to the north coast of Galicia which is bordered with Asturias. The beach is called Cathedral's Beach due to its impressive rock formations that look like stone cathedrals high above the sand.
Carnota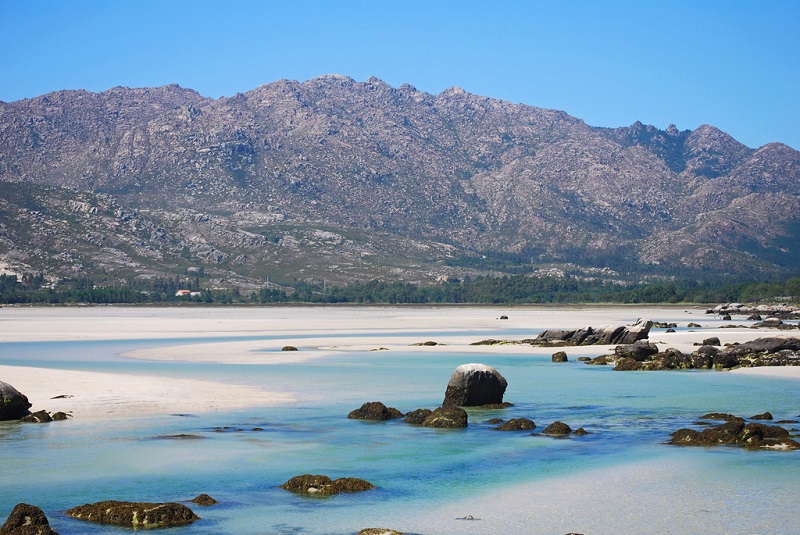 Source: Link
The longest beach in Galicia, Carnota is seven kilometers long, and it is located on the western coast, roughly 70 kilometers from Santiago de Compostela city. The beach is made up of a rocky and sandy environment with crystal blue water. It is good for swimming and there are lifeguards positioned at every corner of the beach for ensuring safety. The long and beautiful beach of Carnota is usually less crowded.
Playa Chanteiro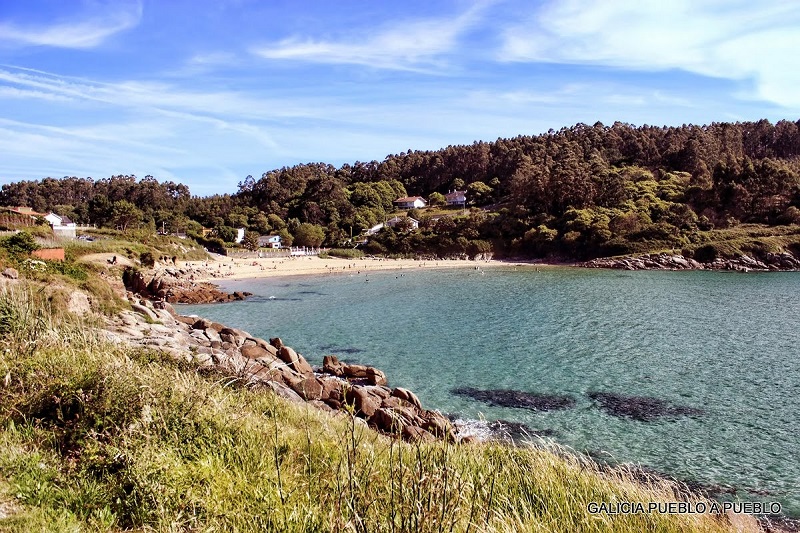 Source: Link
Playa Chanteiro lies on a peninsula sticking out above A Coruña city. It is a close distance to Ferrol and popular as one of the Playas de Ares (Beaches). Playa Chanteiro is a beautiful bay including a white sand beach. This beach has a length of 150m and a width of 60m with clear, serene and shallow waters. It is a perfect place for couples and their kids.
A Lanzada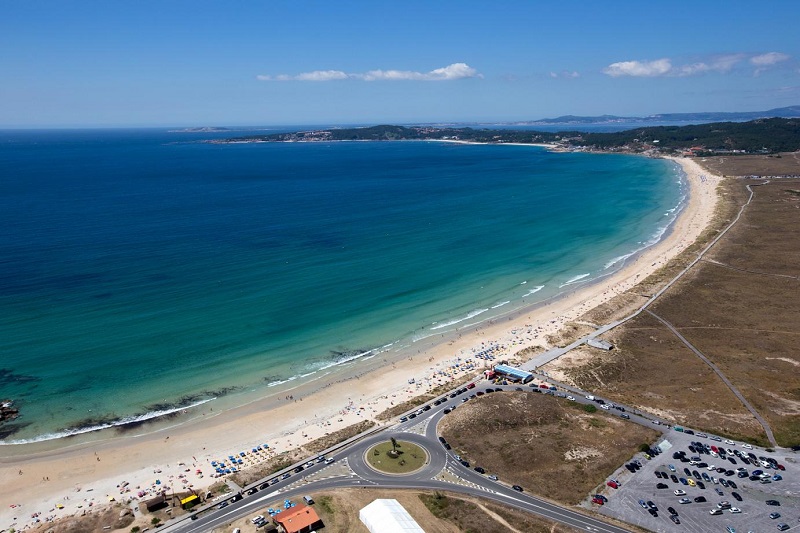 Source: Link
A Lanzada is another famous beach in Galicia, located on the portion of the land which links O Grove island-like municipality with the mainland. Getting to A Lanzada from the city of Pontevedra is about one hour drive. The beautiful beach which stretches for more than 2 km has tourist facilities such as showers, and changing rooms. You will also find the presence of lifeguards. This fine white sandy beach is an ideal spot for exciting water-related activities or sports which include surfing, bodyboarding, kitesurfing, and windsurfing.
Playa de Riazor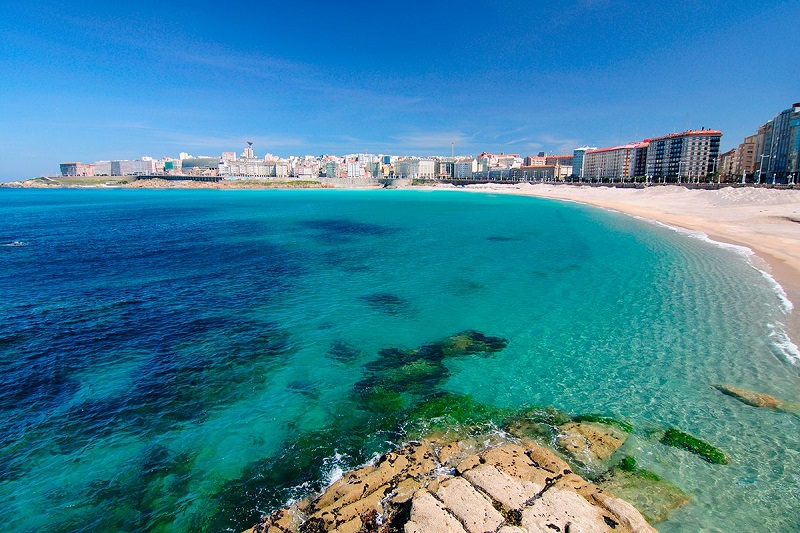 Source: Link
One of the main beaches of A Coruña is Playa de Riazor. Close to the city is an attractive moon shaped beach including fine white sand, and aquamarine waters in front of it. Looking for where to enjoy several watersports? Playa de Riazor is one of the best places to enjoy swimming, sailing, and windsurfing.
Pantin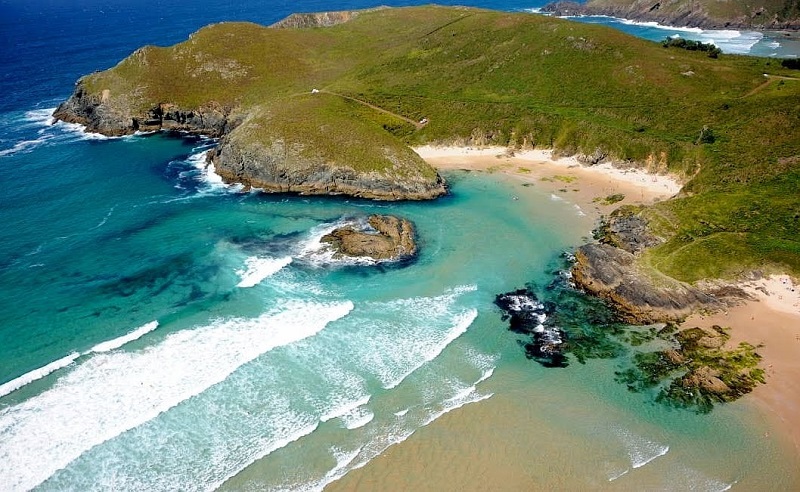 Source: Link
This stunning beach is located on the top northwestern position of the country in Valdovino. Surrounded by several green hills, Pantin is one of Spain's premier surfing destinations as it is windswept and wild. It gives off huge swells and great wave conditions.
Playa de Rodas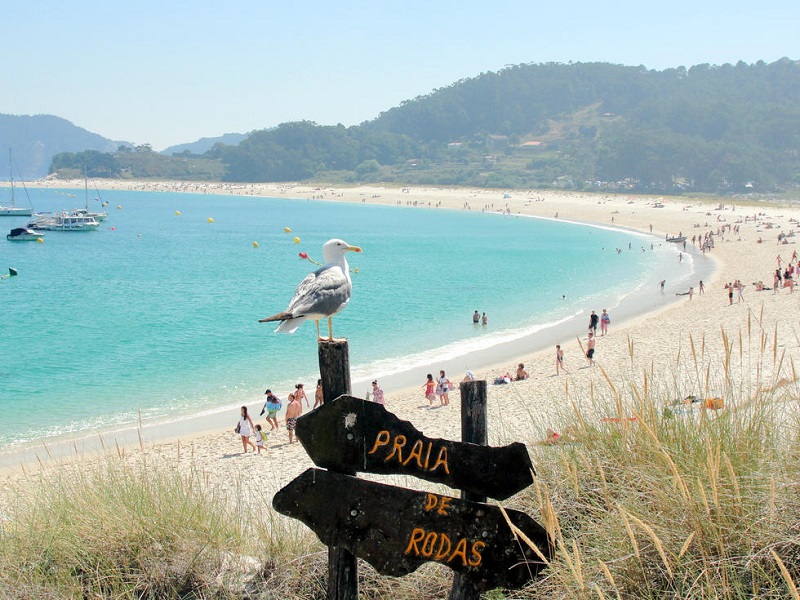 Source: Link
Playa de Rodas stretches for over 1 km and more than 60 m wide; it links the islands of Faro and Monteagudo. The beach which is crescent-shaped lies on the Islas Cies found off Vigo coast on Galicia's west coast. It is known for its sapphire blue waters with soft white sand and ideal for either sunbathing or swimming. You can also find facilities such as campsites and restaurants on this beautiful beach.