Southern Kerala is the home to unspoiled waterfronts, rich coastal culture, and Ayurveda resorts that mingle beachy culture with soothing treatments. Kerala has three exquisite beaches. With their soft sand, gently waving palm trees, and crescent shorelines, all three (Hawa Beach, Lighthouse Beach, and Samudra Beach) have been popular among the international jet set for close to a century. The southern state is the perfect place for your next retreat.
Kovalam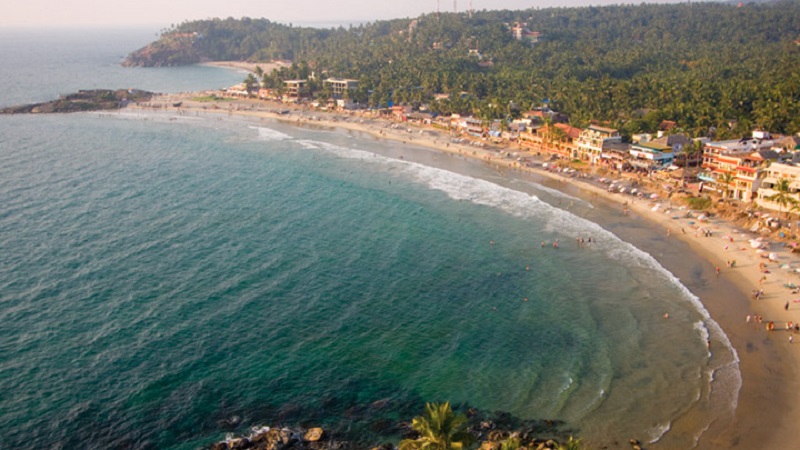 Kovalam is located not far from the capital, Trivandrum. The Beach's 17km (10.6 mi) coastline is divided into three beaches, namely Lighthouse Beach, Hawah Beach, and Samudra Beach, by rocky outcrops. Lighthouse is the biggest and busiest of the two, with its promenade lined and open-air restaurants. Kovalam is also a popular surfing destination in India.
Varkala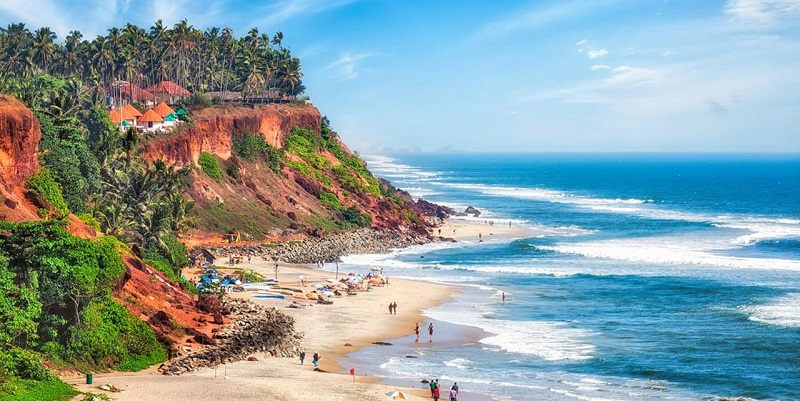 One of the picks of the beaches in Kerala, in terms of ambiance and facilities. Although more tourists are flocking there every year, it's still less crowded than Kovalam, and the scenery is striking. The beach lies at the bottom of a long stretch of a cliff that's bordered by beach shacks and shops. You can stay right on the cliff, overlooking the ocean, or set back from it. It's incredibly romantic! Lots of young foreigners and couples enjoy this beach. Varkala Beach isn't just one of the best beaches in Kerala — it's one of the most beautiful seaside stretches in all of India. It is known as Papanasham Beach, and its waters are reputed to wash away bathers' sins. But beyond its sacred appeal, Varkala was made for hours of sunbathing, and its unspoiled nature makes it a must for travelers of all stripes.
Marari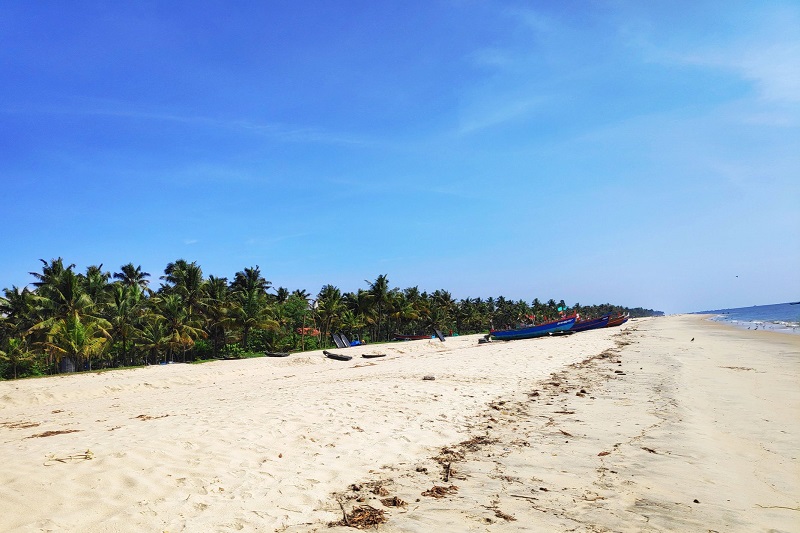 This Beach is located in a sleepy village in Allapuzha district is touted for its peace and quiet. It was rated as one of the world's top five 'Hammock Beaches' by the National Geographic survey. A big attraction here is the earth-conscious Marari Beach Resort. It's set on a sprawling property filled with coconut groves and lotus ponds. Among other things, they offer Ayurveda treatments and yoga classes on the beach.
Kannur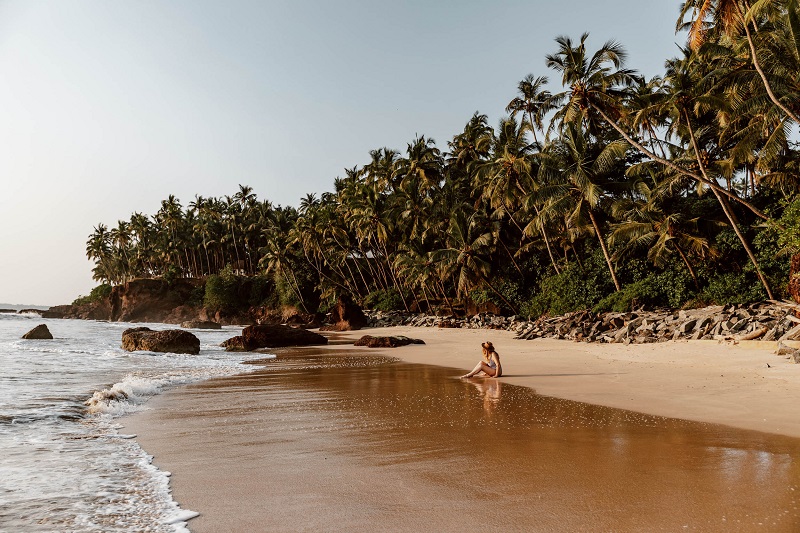 This small town of Kannur in northern Kerala is known for its secluded beaches. There are some delightful, laid back (and inexpensive) beach houses in the Thottada beach area, such as Kannur beach house.
Bekal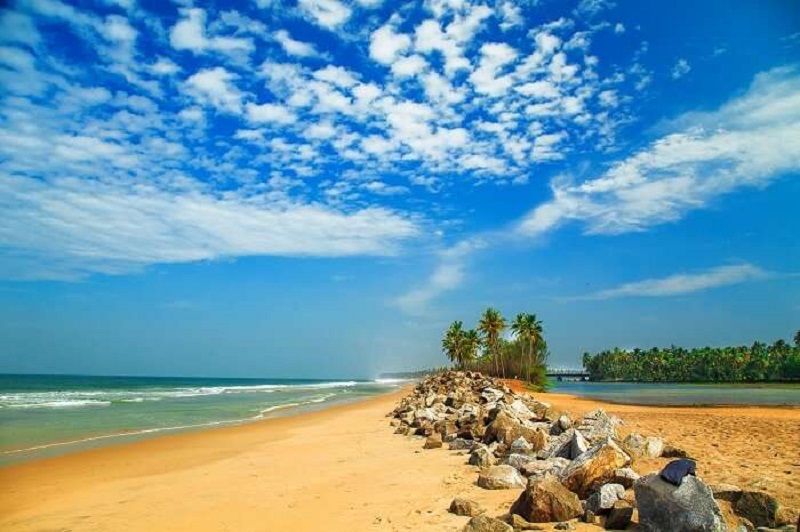 Bekal beach, in far north Kerala (around one hour's drive from Mangalore airport in Karnataka). It is famous for its old fort — apparently the largest one in Kerala. The beaches are clean and unspoiled, but luxury hotels have already started moving into the area, making it the place for a pampered getaway. It's possible to stay there for under 9,000 rupees per night, depending on the season
Cherai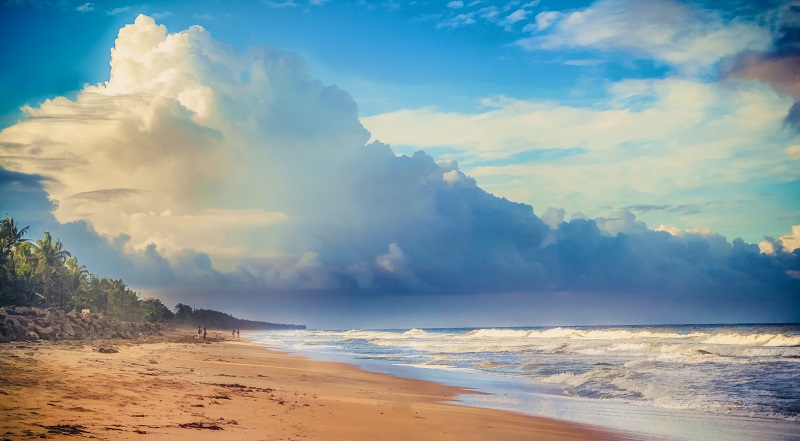 It's located on Vypeen Island, which can be reached from Kochi by ferry and then a bus or auto-rickshaw ride through the villages and paddy fields. Yes, it is isolated. A substantial portion of the main beach was recently beautified, which included the addition of a new walkway. One of the remarkable sights there is a beach and lagoon so close together. If you explore some of the surrounding lanes, you'll get great views.