South Africa is one of the beautiful provinces in the African Continent that is blessed with lots of rich history and some breathtaking places. Some of these places are the beaches. These are the most beautiful beaches in South Africa.
Diaz Beach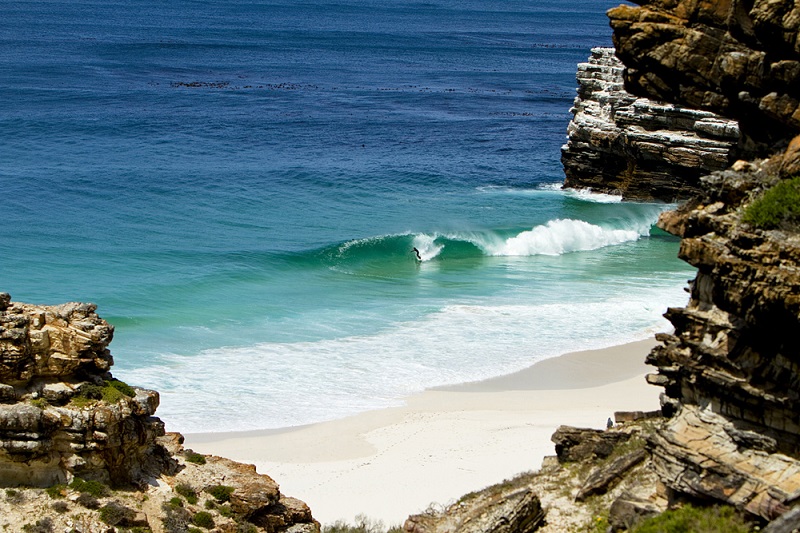 Source: Link
Diaz Beach is located at Mossel Bay, and all and sundry love it for its lovely warm waters, powdery white sands which are devoid of rocks. The gentle waves at this beach make it very family friendly.
Sodwana Beach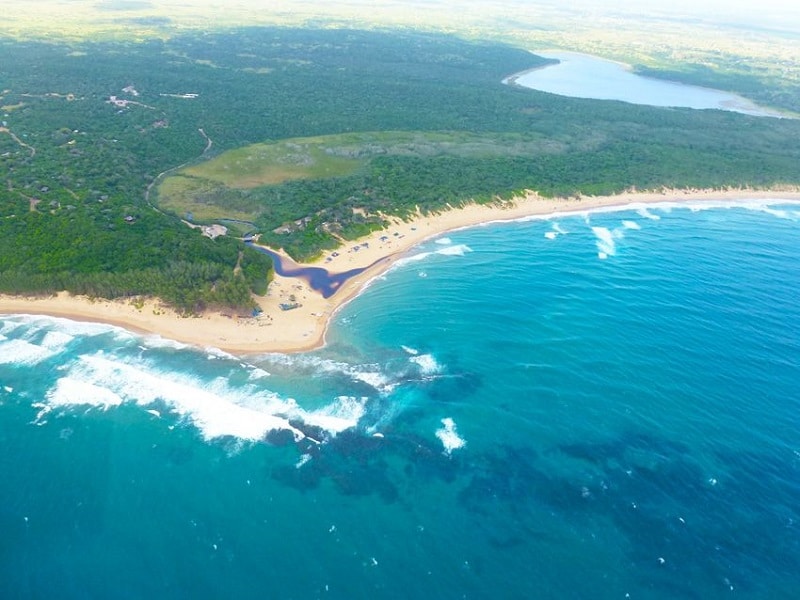 Source: Link
Sodwana Bay is predominantly a coppery sand bay with lots of dunes. On one side lies the striking Indian Ocean. Sodwana Bay is a jewel of beaches, and it is one of the spots where you will find holidaymakers, sun loungers and outdoor enthusiasts.
Muizenberg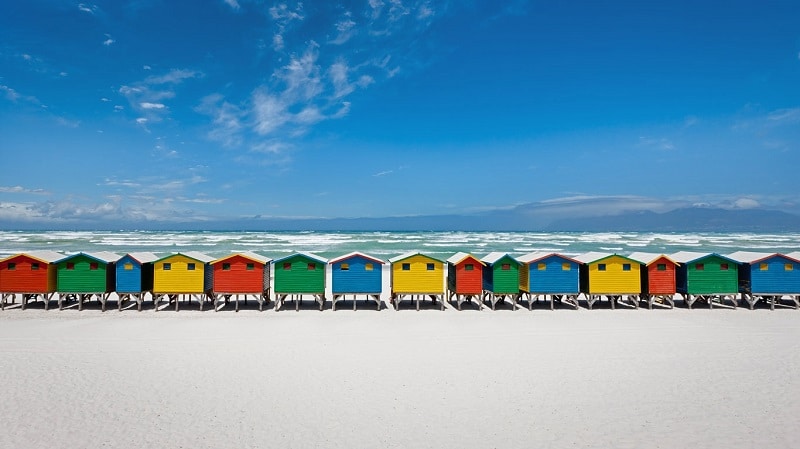 Source: Link
Muizenberg is a wide and flat white sandy bay that has blue-green waters. The waves are perfect for sightseeing. It is also kid-friendly because the waves are mild. It's also a fun spot for surfing.
Cape Vidal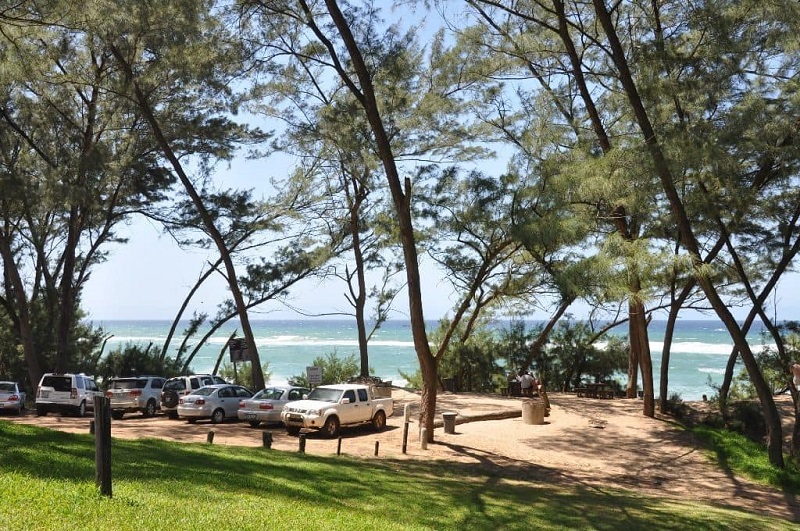 Source: Link
Cape Vidal is a beauty to behold. It is the perfect area for honeymooners to lounge and just watch time fly past. The water is transparent, and the warm white sands are perfect for lying down on a lazy day.
Gordon's Bay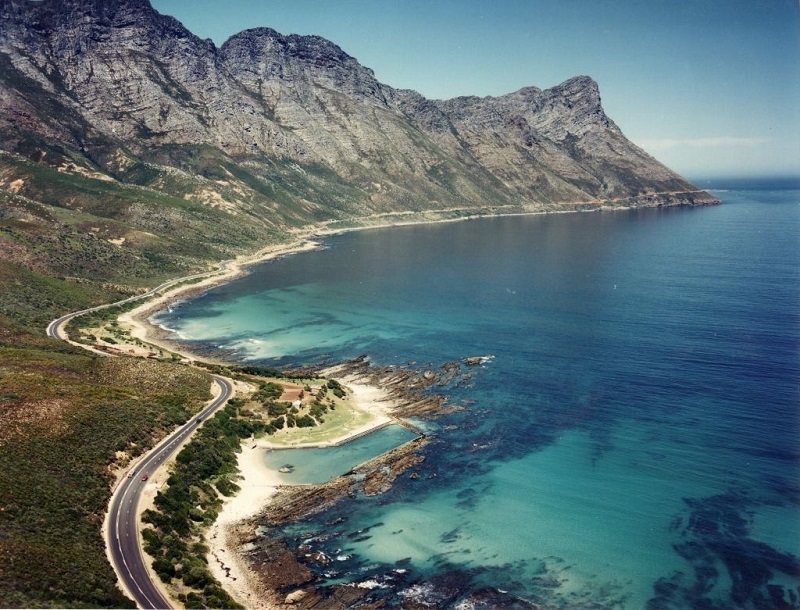 Source: Link
Gordon's Bay comprises two breathtaking beaches and offers amazing sites to visitors. The beach is located at the heart of the town. It is shallow, wide and flat which makes it a perfect spot for kids to wade and paddle. The other beach is called Bikini Beach located very close to the naval harbor. There are lots of bronzed beach bodies to be on the look-out for in this beach.
Clifton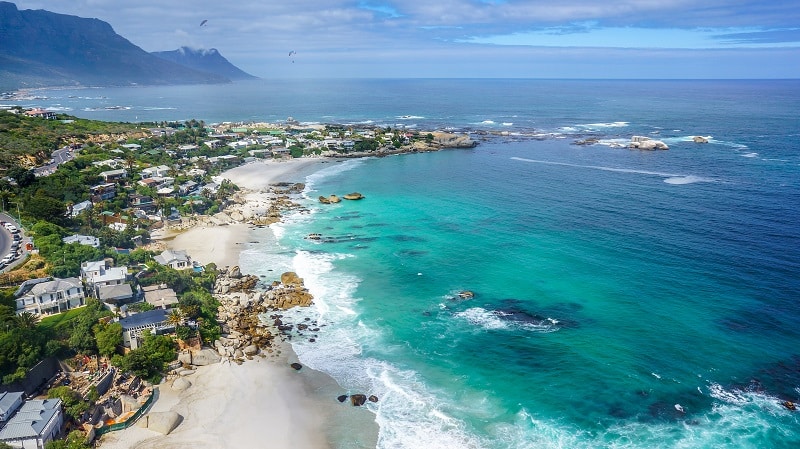 Source: Wiki
Clifton is a scenic bay in Cape Town. It comprises four beaches. These beaches are called the 1st, 2nd, 3rd and 4th. This beach is a perfect retreat spot when the wind is in its glory. It is the perfect spot to watch lovely sunsets during the winter months and summertime.
Nahoon Beach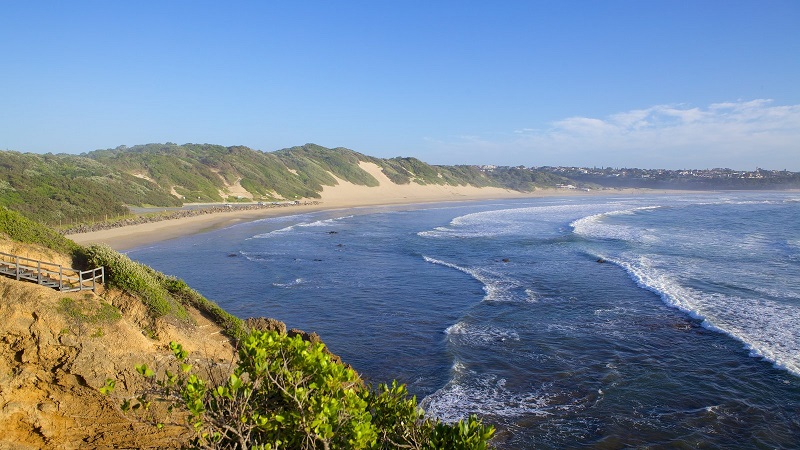 Source: Link
Nahoon Beach is located at East London, and it is one of the most famous beaches in South Africa. Beach bummers can have a good time by lazing in the white, soft sands or plunging into the warmth of the Indian Ocean. This beach is a perfect haven for surfers or bodyboarders.
North Beach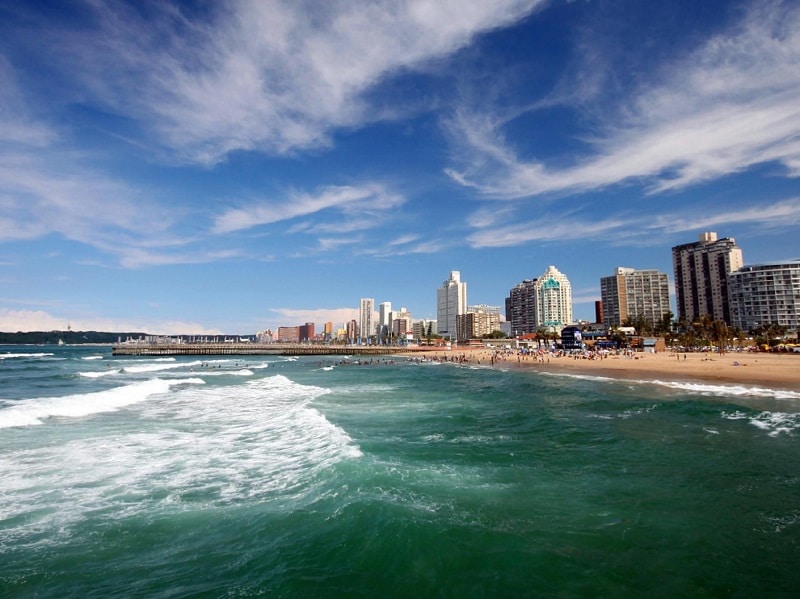 Source: Link
North Beach is located at Durban, and it is one of the best bays to visit in South Africa. The best views of this beach are seen during sunset. It is perfect to take a stroll with your loved one at this time. It is also a perfect spot for beach bummers, bodyboarders and skaters to play.
Santos Beach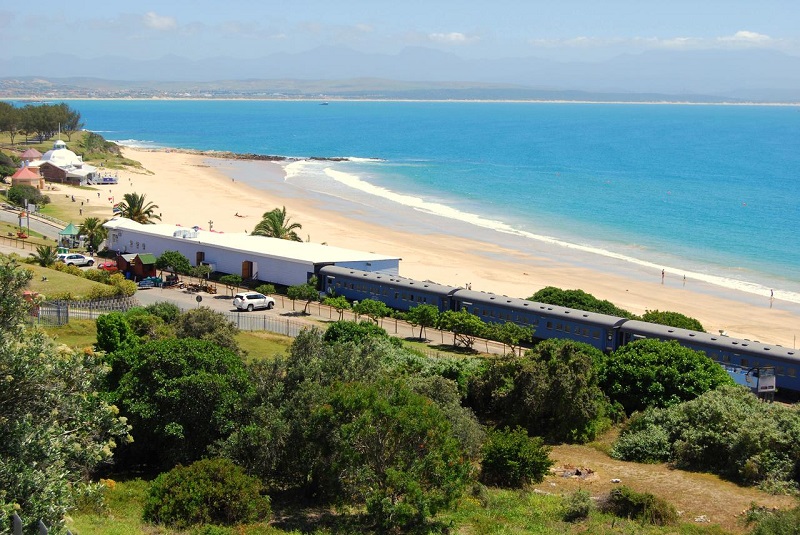 Source: Link
Santos Beach is located at Mossel Bay, and it is the second most beautiful beach in South Africa. On this picturesque beach are an ancient small tram, a quaint Victorian pavilion and a lovely stretch of white sand that runs along the bay. The transparent waters are perfect for swimming and other water sports like surfing.
Camps Bay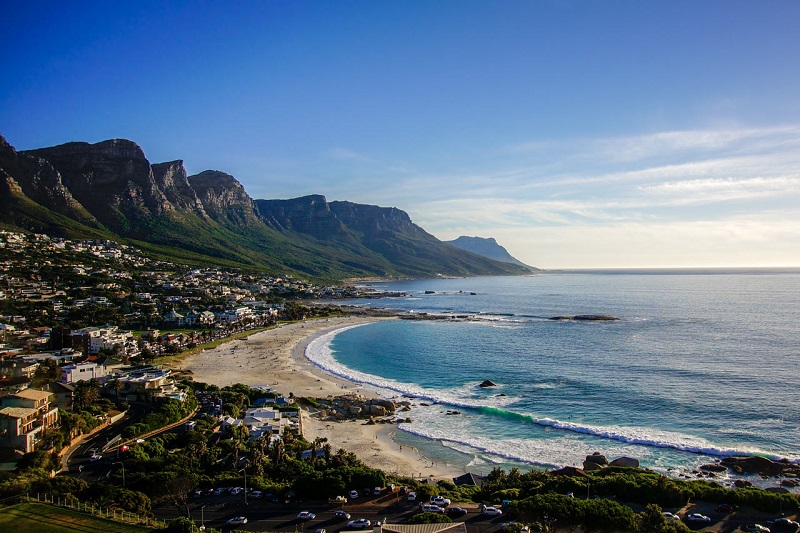 Source: Link
Camps Bay is an Emperor when it comes to beaches in South Africa. It is one of the popular beaches in South Africa. It is the most breathtaking beach in the country. It is nestled between the captivating 12 apostles and the Atlantic Ocean. The perfect postcard picture of Cape Town is this alluring beach.