Sri Lanka flaunts some of the most exotic bays on Earth. The picture-perfect beaches are located mostly in the east, west and south coasts of the country. These beaches are the go-to spots for outdoor seaside recreation. Here are the most beautiful beaches in Sri Lanka.
Uppuveli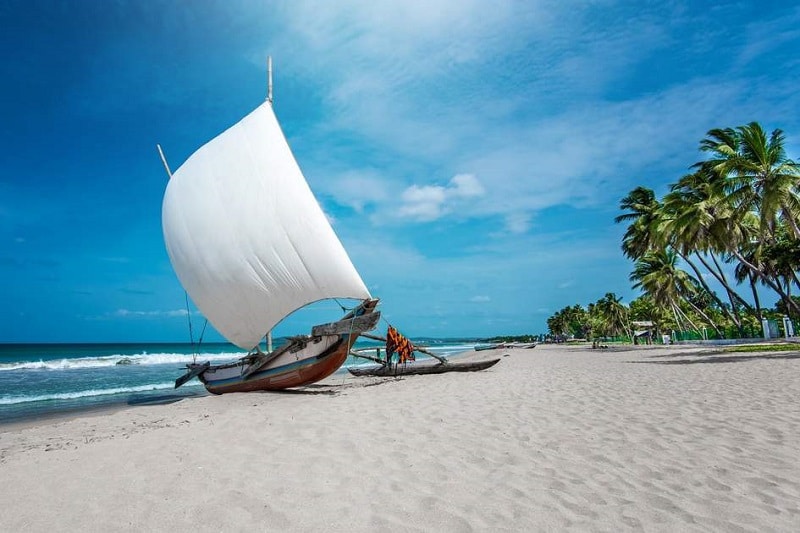 Source: Link
This stunning bay is located at Trincomalee, and it has numerous beaches sprinkled across its axis. The beautiful beach of Nilaveli is a serene and tranquil beach that is loved by beachgoers who are seeking some quiet time out of the hustle and bustle of life. It is an excellent spot for diving and whale watching.
Arugam Bay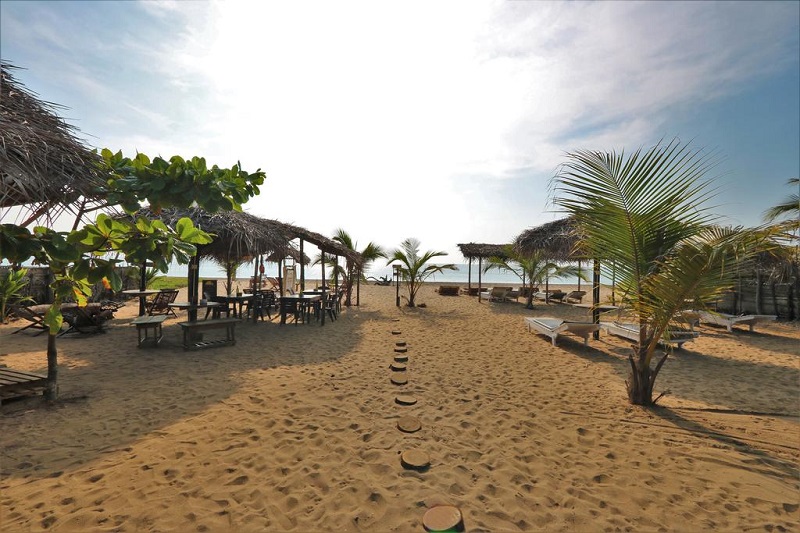 Source: Link
Arugam Bay is a beautiful surfing haven located on the east coast of Sri Lanka. This beach is situated in a Muslim area, and you will find holidaymakers covered. The transparent waters at this beach make it an ideal spot for surfing. If you wish to embark on an adventure, you can watch elephants at a nearby lake area.
Yala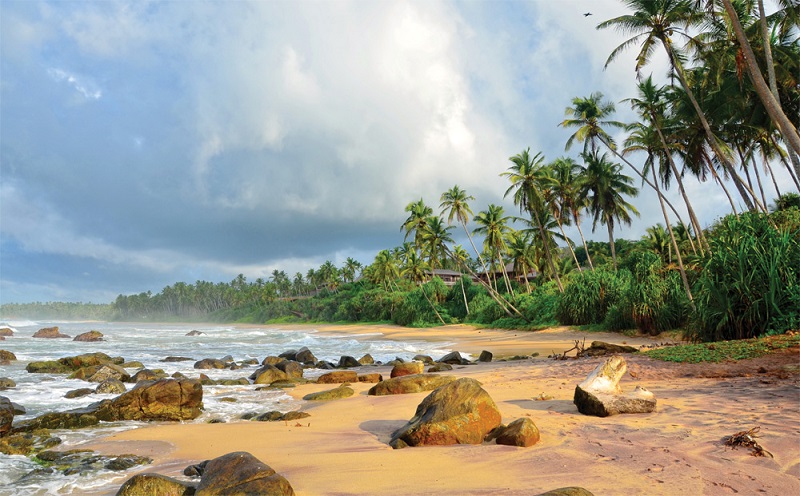 Source: Link
Yala beach can be likened to a 'femme fatale.' This stunning beach has turquoise waters with the most powerful, dangerous water currents. For visitors who love to walk on warm beach sands and get mesmerized by water waves, this beach resort is a must stop. The elephants, crocodiles, and leopards at closeby safari will get you on your toes. The best time of the year to visit this beach is between April to August.
Mirissa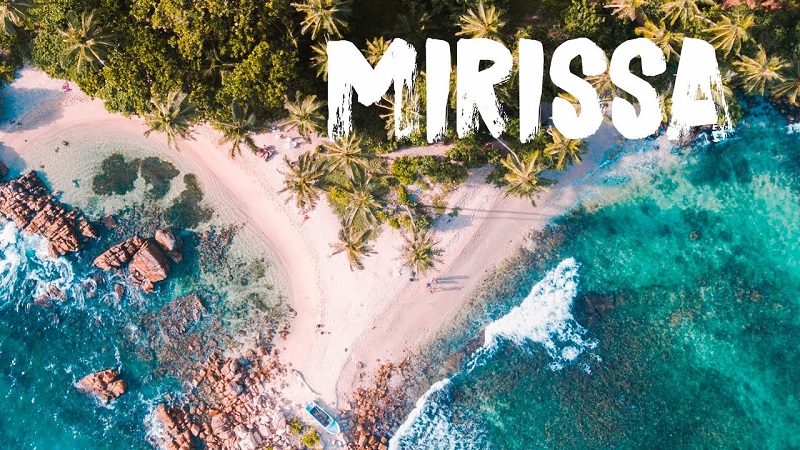 Source: Link
Mirissa is an idyllic beach located at the south coast of Sri Lanka. It is often quiet and mostly visited by tourists who are trying to gather their thoughts. The enchanting beach is filled with lovely mussels and colorful stones. The light blue waters are perfect for whale watching. The best time to make a trip to this bay is from October to mid April.
Unawatuna and Galle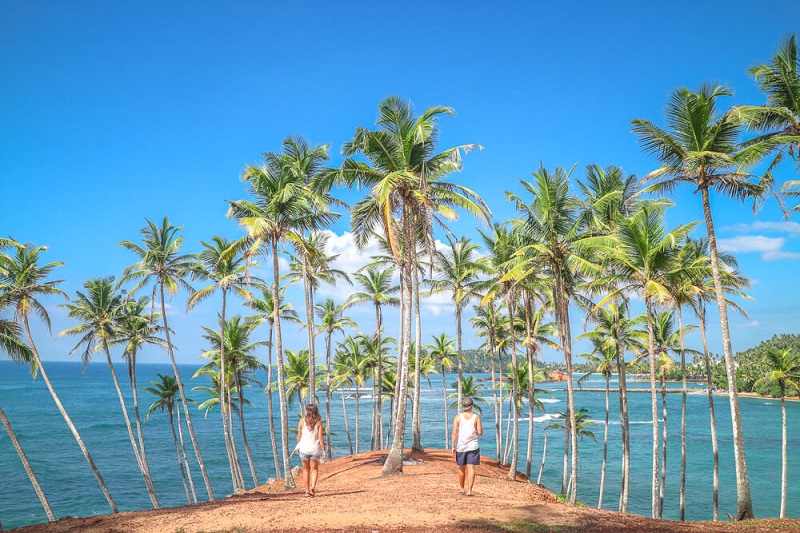 Source: Link
Unawatuna and Galle are two of the most charming beaches in Sri-Lanka. The Galle beach located in a UNESCO World Heritage Site, the Galle town is a picturesque sea resort that is dotted with pastel-colored houses. Unawatuna is a beach for sightseeing. The jungle beach is home to some of the cutest fauna in Sri Lanka. The best time to visit these beaches is from October to mid-April.
Hikkaduwa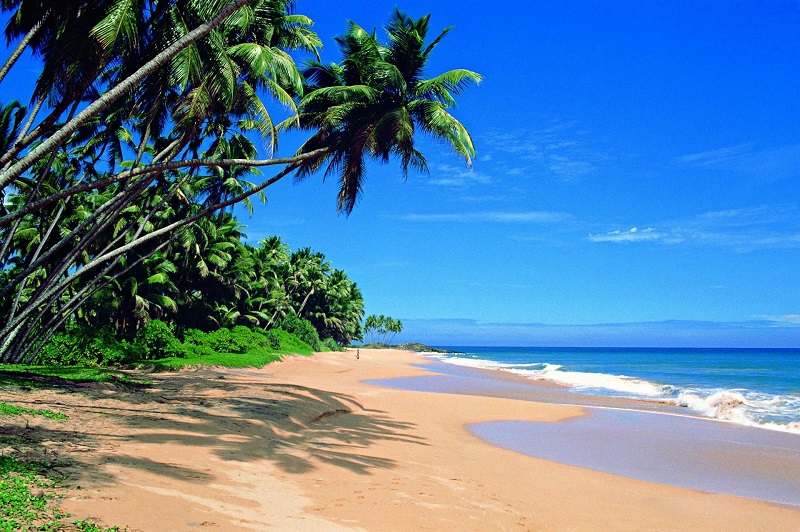 Source: Link
Hikkaduwa is a landmark beach in Sri Lanka. The beach is located very close to the Southern part of Colombo. The beach features beautiful azure waters, white beach sands and a beautiful reef nearby. Snorkelers love to do their thing in this luxurious beach. During peak season which spans from October to mid-April, social butterflies abandon their cocoons to party wildly in this beach.
Beruwala beach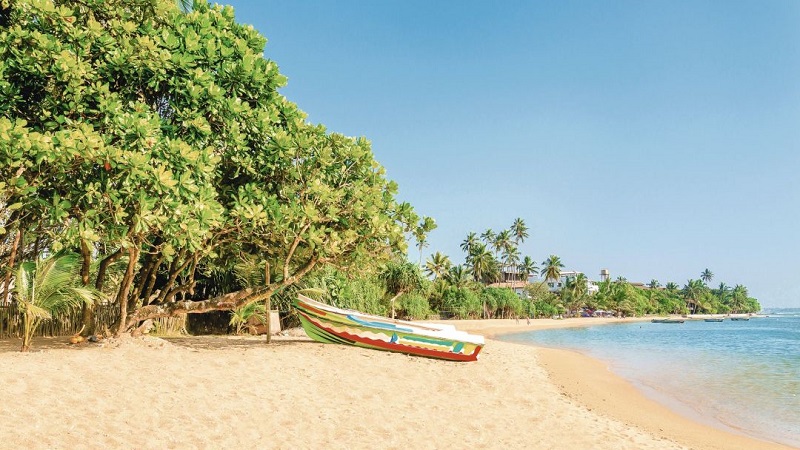 Source: Link
Beruwala beach is a long stretch of golden sand beach that is nestled very close to the Colombo. No doubts, it is one of Sri Lanka's most beautiful beaches. It is lined with tall palm trees that bow down in synchrony to the winds when there is a storm. Divers and snorkelers love this beach. If you love wildlife, your attention will be captured by the beautiful animals at the south of the beach.