When we think of Austria, maybe we think of strudel? The sound of music? Lederhosen? Most people probably think of Vienna and whilst there are countless unmissable experiences to be had in this historic city, it's not all that Austria has to offer!
Saalbach-Hinterglemm is a tucked away resort town, just southwest of Salzburg. The town is actually an amalgamation of two villages. Saalbach is a pretty village with an 'old-town' feel, chocolate box buildings, an Alpine river and a stunning domed church, it's neighbour Hinterglemm is similar in architecture with a wide promenade through the centre.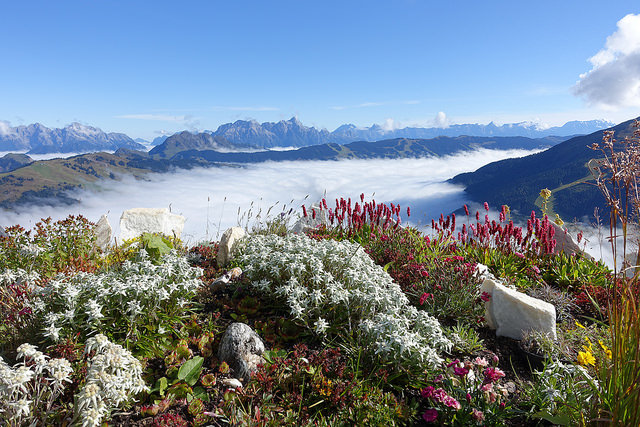 Photo by wiesergut / CC BY 2.0
Saalbach Ski Resort
Whilst Saalbach hosts a plethora of weird and wonderful events, if you're travelling in winter then hitting the ski slopes is an activity that you don't want to miss. For those who are confident on their skis why not try free riding? Imagine gliding over totally untouched snow in the stunning landscape of the Kitzbühel Alps. Free riders can ski on totally ungroomed, off-piste terrain and now that Saalbach have merged with the Tyrolean ski area, they have become a must visit destination for backcountry skiing.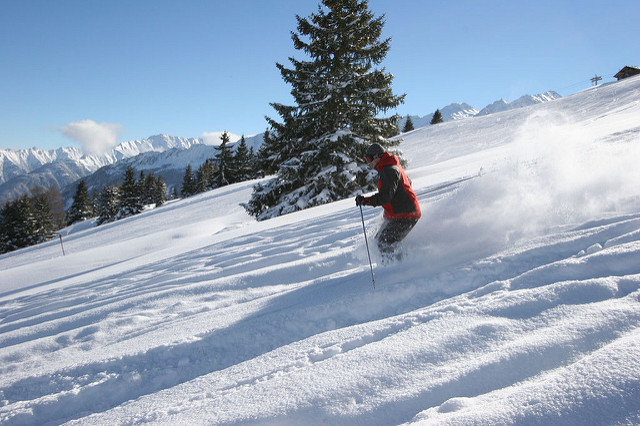 Photo by Kallu / CC BY-SA 2.0
For those who are still finding their feet, Saalbach is a brilliant choice. Ski schools can be found across the resort and blue runs make up about 170km of the runs, so you'll be spoilt for choice. If you really can't find your ski legs, then there are even a few kilometres of toboggan track – all the excitement of a winter sport, with no danger of falling over!
Hiking in the Alps
Whilst it's usually more affordable to visit Saalbach-Hinterglemm in the summer months, that's not to say you'll be short of ways to amuse yourself. Miles and miles of hiking trails criss-cross the mountains, from demanding treks that take several days, to strolls that a family can easily accomplish in a couple of hours.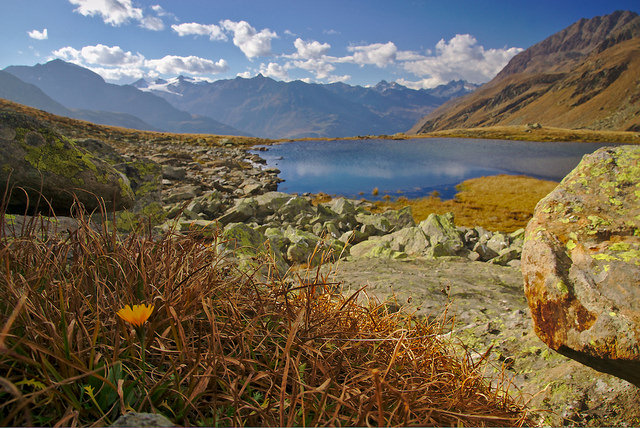 Photo by Zoltán Vörös / CC BY 2.0
For those who prefer to take things a little slower, the herbal path is a great way to while away an afternoon. This mountain trail of indigenous plant species is heaven for the hobby gardener, but is great for kids too. Information leaflets on the various herbs and their medicinal properties can be found at the nearest ski lift, so you can learn a little something whilst you soak up the scents and scenery.
Events in Saalbach-Hinterglemm
As well as an abundance of outdoor sports, Saalbach-Hinterglemm plays host to numerous events throughout the year. Regular farmer's markets, concerts and guided walks make this picturesque little town a hive of activity.
A brilliant event to catch if you can is the mountain yoga class. These run pretty regularly and start bright and early with a cable car ride almost all the way up to summit of the Schmitten mountain. From this viewpoint there's a spectacular panorama of around thirty mountain peaks. It's hard not to feel connected to nature when surrounded by such an awe inspiring view.
If you fancy yourself a bit more of a petrol-head than a yoga master, then the Biker Mania Festival is for you. Self-titled the most laid-back Biker-Festival of the Alps, Saalbach-Hinterglemm plays host to hundreds of motorbikes every summer. From the unmistakable rumble of a Harley to the whirring of sleek and speedy superbikes, even if you're not an obsessive, it's bound to get your heart racing.