Papagayo in Lanzarote is a crescent of white sand protected by rugged grasp. The beach is protected within the nature reserve of Ajaches, an area of ​​volcanic hills, in the southern tip of the island.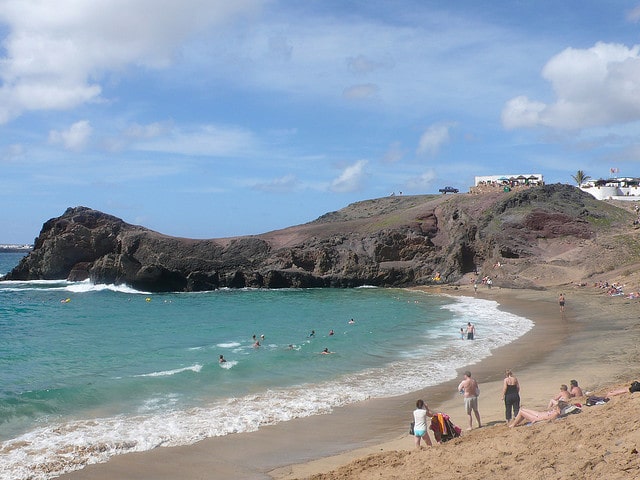 So much beauty that it also involves a lot of notoriety, so in high season the beach is quite crowded, especially by those staying in the nearby resort of Playa Blanca. Papagayo is still a great destination for sunbathing, swimming and a little snorkeling, with your eyes on the neighboring island of Fuerteventura. You can also admire the sunset, as did TripandTravelBlog, who enjoyed taking several photos, here on the beach.
On the promontory then, on the right of the parking lot, you can try and see if it is still free from Casa Angelina an outdoor table and enjoy fine paella, cooked with the freshest fish and shellfish.
Papagayo on map:
By Alba V