A frequent traveler stated: "I was at this beach in October the 2nd , 2012. The view from the top is breathtaking; once you arrive you can appreciate the fine white sand and clear blue sea as well as unparalleled calm and warm to instil incredible emotions. "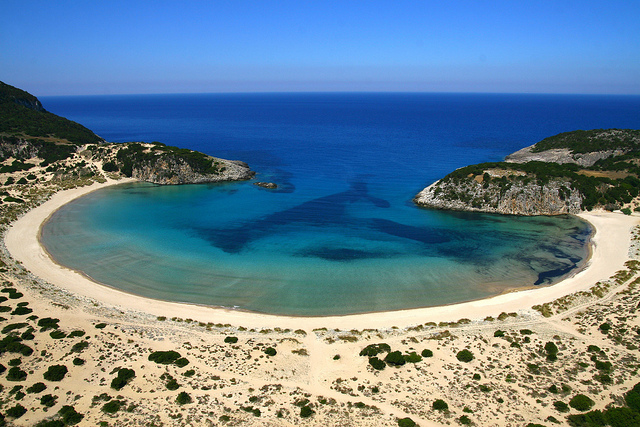 Probably will not have found it crowded because the beach is now well known and in the summer it is particularly crowded, but if you are in Messenia, the Ionian coast of Peloponnese in Greece, probably you will arrive on this beach, to make at least a bathroom.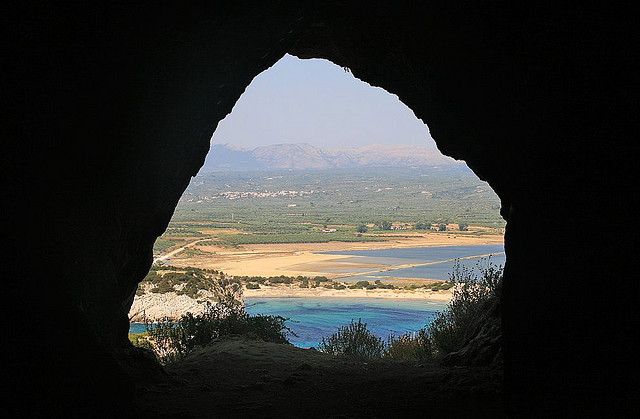 A small bay, sheltered by dunes, backed by a lagoon, a nature reserve where several species of nesting birds make it their home. To want to give credit to the legend, on this beach the hero was encountered by Nestor and Telemachus in search of Ulysses.

Voidokilia is located 12 km from the town of Pylos, north of the bay of Navarino and the place can be reached from the village of Petrochori. For those interested, I add that Costa Navarino identifies a stretch of coast between Gargaliani and Pylos which in recent years has been affected by a major tourism development project.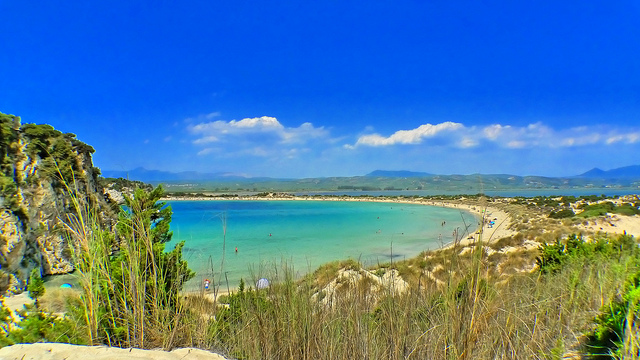 Since Voidokilia beach is just 40 km from Kalamata, perhaps you might like to know that Ryanair has just put on track a new low-cost flight from all over Europe with a destination  to Kalamata.
By Angela B
Photo 1: costanavarino, Photo 2: by Spiros Vathis, Photo 3: skognitezza, Photo4: maksid Photo 5: Spiros Vathis