The Spanish studio A2 Arquitectos has created a stylish bar in an unusual location. The grand entrance to the caves of Hams hosts a lush botanical garden; it is at this point that the bar is located.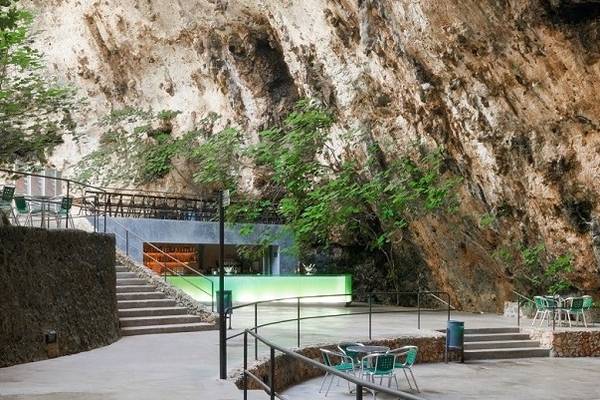 The counter made ​​of glass plates backlit which is 15 m wide is the most important element of the project; it has the shape of a parallelepiped and is inserted in a cavity of cement square lines that contrasts with the irregularities of the natural element constituted by caves rock.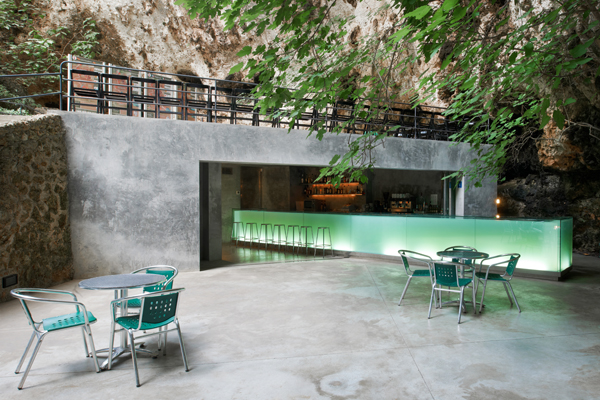 The counter is made ​​of glass, a material which presented with opposite characteristics to those of the rock, which are heaviness and opacity. It can be clearly distinguished from the natural background thanks to the backlight, which also makes it visible and easy to find.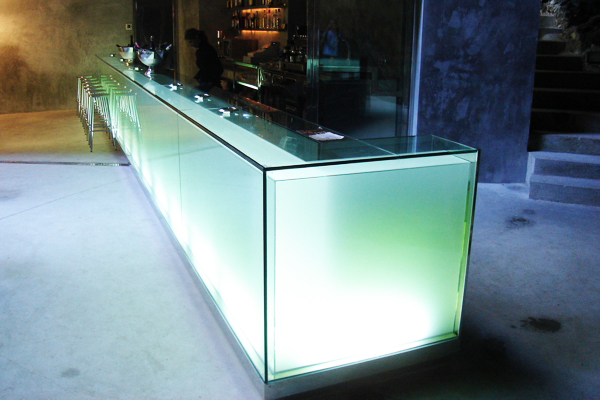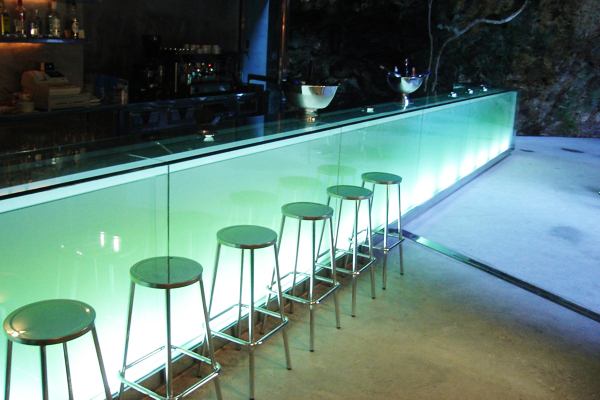 During the night the light that emanates from the counter with indirect lighting placed around the rocks of the caves, can illuminate all the input. The decision to use shades of green for glass is linked to the green of the surrounding vegetation, making an establishment of a dialogue between natural and artificial.