Saba is a Caribbean island, the smallest of the Netherlands Antilles (which no longer exists as a state), one of the three islands, which has decided to become, in effect, a Dutch municipality, so it is not wrong to say that the highest point of the Kingdom of the Netherlands, is Mount Scener, a former volcano which is 862 meters high. And this is the first oddity of Sheba.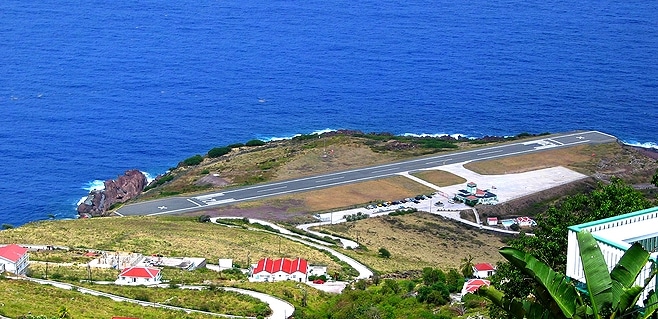 The second oddity is the motto of the island, Remis Velisque which is not written in Dutch (but Latin, which translated means "With oars and sails"); the official language, not in English is the most widely spoken language. Being is an island in the Caribbean, the meaning is quite clear.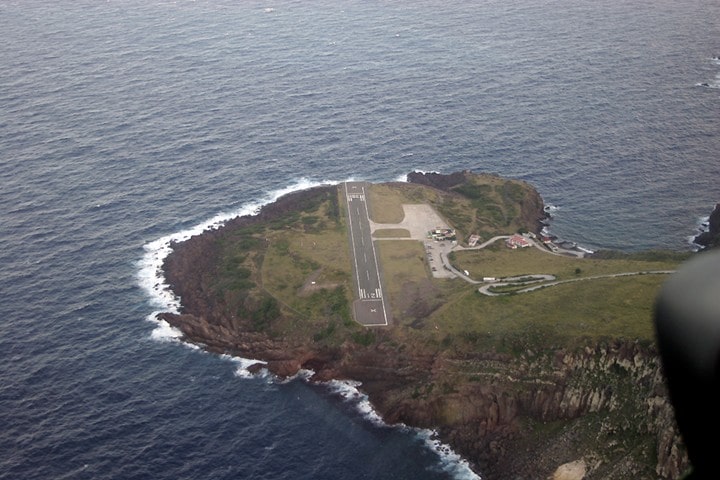 Remis Velisque non solum autem (I hope google translate functions also with the Latin) "With oars and sails, but not only." Why Saba get there even with the plane, if you have the guts to use the track of Juancho E. Yrausquin Airport, the only airport of Sheba.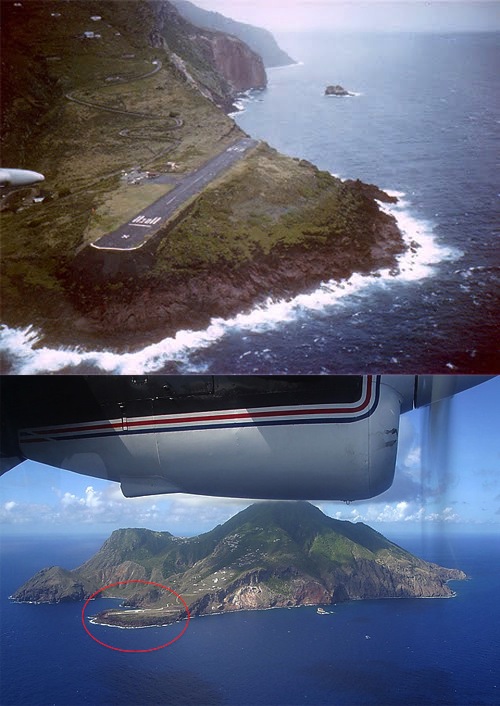 It is 400 meters long and the shorter runway in the world, literally wedged between two rocky ridges overlooking the sea. Although officially closed, the airport is used, with the approval of the local authorities. Open since 1963, although it has never recorded any tragic accident it is considered by pilots, one of the most dangerous airports of the way, perhaps because of the lacking a control tower (on arrival we found only a bar), the responsibility of the flight is all in their hands.
The only company that offers the thrill of landing in Saba, currently 5 times a day, is the Windward Islands Airways Winair for friends, which offers flights to Saba from Sint Eustatius, also this a piece of Holland in the Caribbean, and Sint Maarten, which has instead decided to do it by itself. Last curiosity, even if we are in Holland, where the legal tender is our beloved \ hated €, here in Saba, the legal currency is the U.S. dollar.
By Ina K
Photos: jpmag , oddballdaily