Travelling in the UK gives you access to many wonderful landscapes that can all be reached by car or train in less than a day with each city having its own little bubble of culture that's entirely different to the next, meaning you are guaranteed to a unique experience wherever you visit.
But whilst most may think to visit the bigger cities, the UK also has great trails, national parks and quainter historic towns that'll have you feeling as if you have stepped out of a Jane Austen novel. So why not enjoy some of these spots when you next want to plan a trip there? Before your trip make sure to confirm you've filled the appropriate UK travel authorization form to make sure your documents are in order.
Cairngorms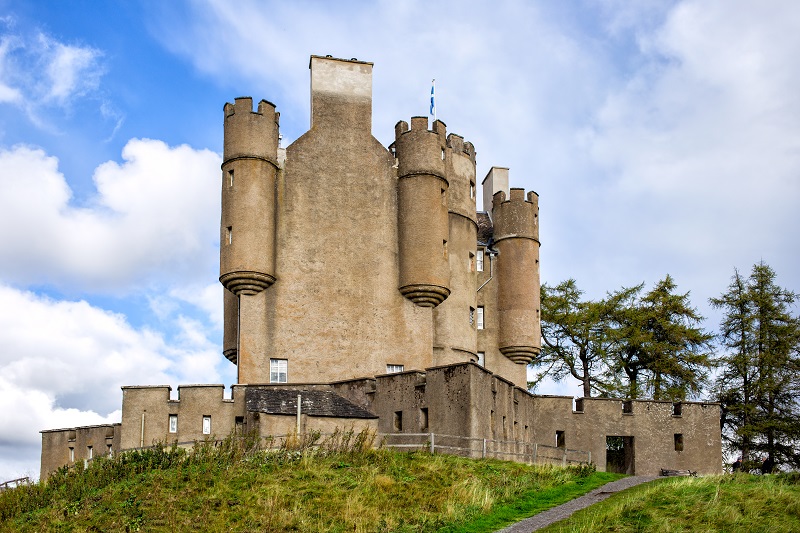 Starting off in the Highlands, the town of Aviemore that is situated in the Cairngorms National Park is known for its location near to many secluded lochs, mountain trails and ski runs.
Right now, you'll find snow throughout much of the Cairngorms and its mountains meaning its a great destination to hit the slopes or explore snowy trails that will look largely untouched. But there's much to do here in Summer too, with the inland beach of Loch Morlich being a great sunbathing spot and also a good watersports spots with windsurfing, sailing, canoeing and kayaking on offer.
Travelling around the UK in summer provides you with views of glorious countryside and rolling hills that stretch out far beyond the eye can see, whilst winter brings scenes fitting for a Christmas card with lots of snowfall on the hills of the moors or on the windy roads of snakes pass.
But the best way to travel is on The Pullman Dining Train, an experience highlighted on Regatta's interactive map as a luxurious alternative to the Bernina Express in the Alps.
Enjoy seasonal menus, locally sourced food and drink and, of course, the amazing scenery that'll unfold in front of you right in your seat.
York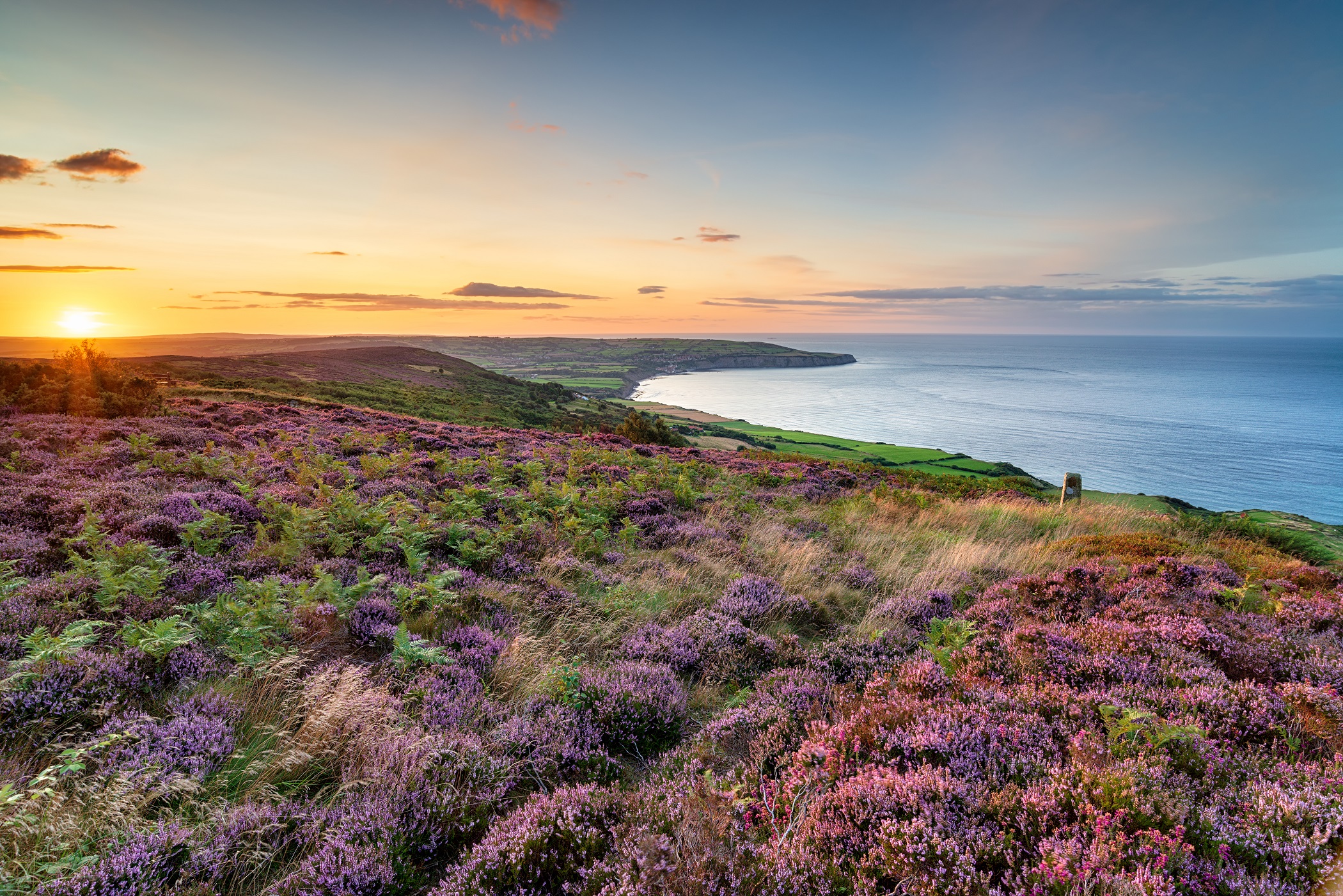 After enjoying 24 miles of stunning North Yorkshire views, head over to York where you can bask in the beauty of their many gothic buildings including the ancient walls and the famous Minster Cathedral as well as learning about Vikings in the Yorvik centre.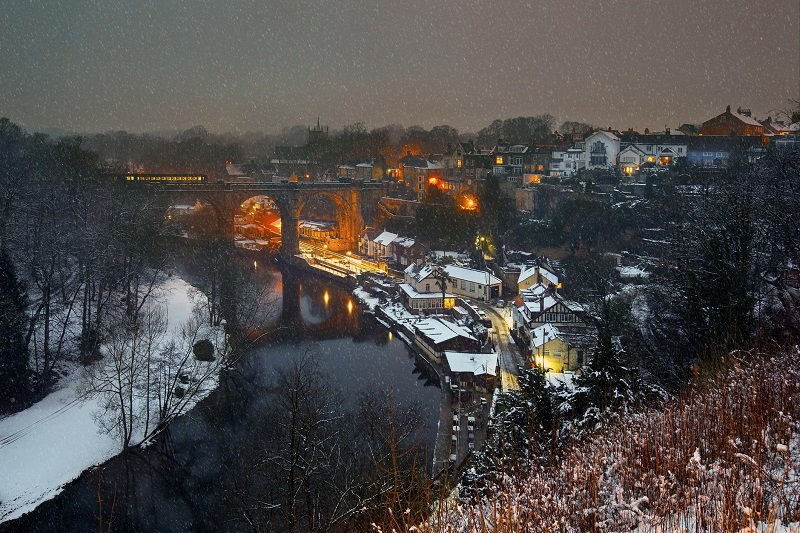 If Vikings don't tickle your fancy, then York has thirty other world-class museums to explore, as well as the road which inspired Harry Potter's Diagon Alley and a pub offering the 'world's strongest beer' at 70% proof.
Tenby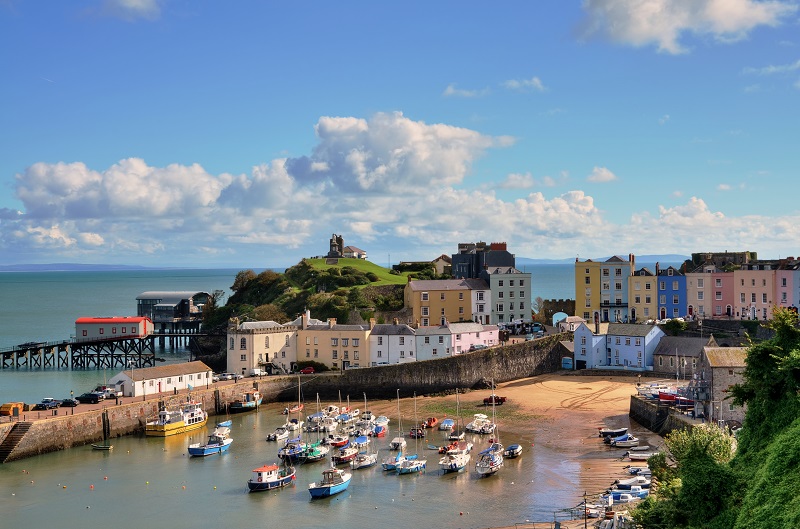 For the perfect seaside town, heading to Tenby in South Wales to discover glorious beaches, 15th-century buildings or to walk along the stunning Pembrokeshire coast path, a 4.5-mile stretch from Saundersfoot Bay to Monkstone Point.
You can also enjoy some of the tastiest ice-cream in Tenby by the seaside where you'll be spoilt by the view of the adorable beach homes each coloured a different pastel shade, one of the views Tenby is most well-known for.