Traveling with kids doesn't necessarily mean that you can't have a decent vacation. In fact, it can make your vacation even more rewarding as you make memories as a family that will last a lifetime.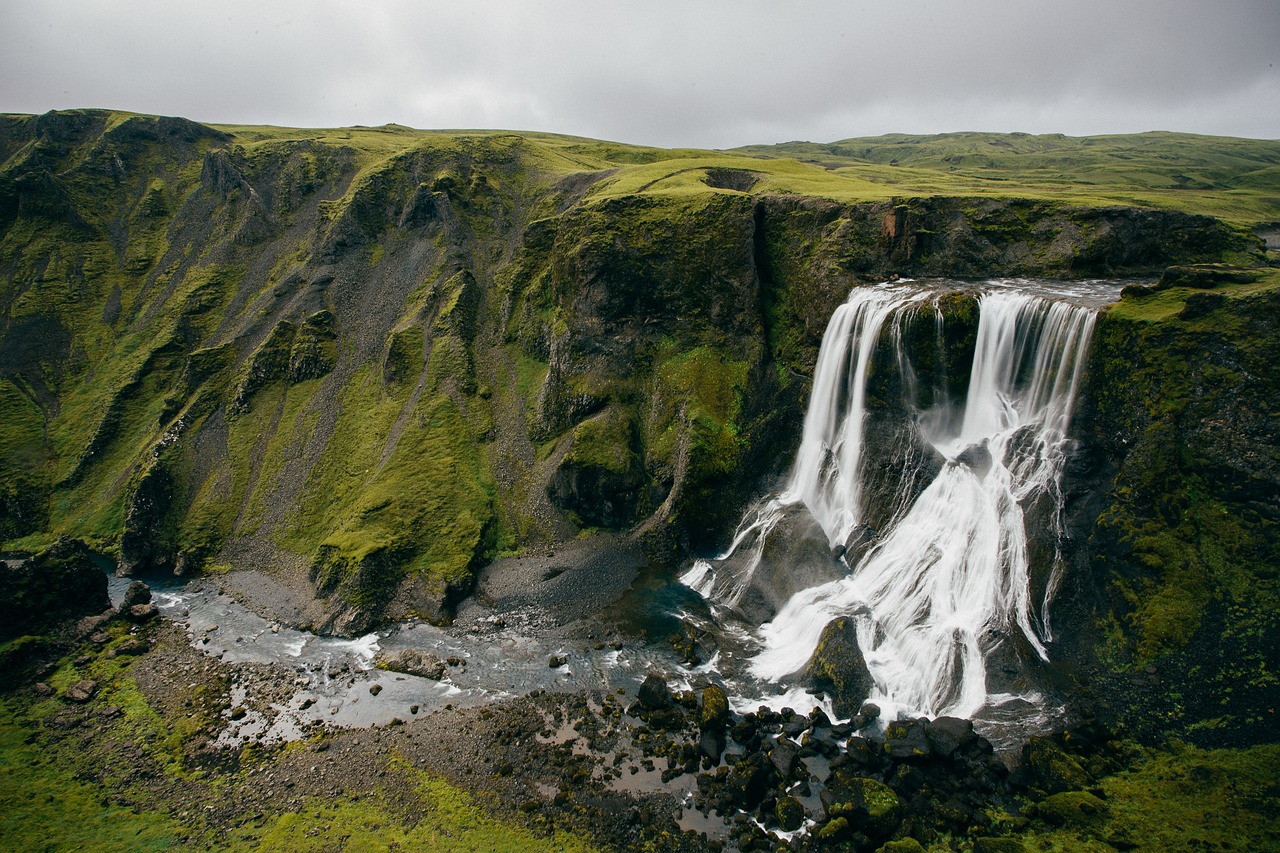 It also doesn't mean that you're limited to just traveling elsewhere in the UK. By booking things in advance and taking advantage of deals and special offers, you can head away from the British Isles and see a little more of the world.
And so the next big question becomes, "Where do you want to go?" And as you can probably guess from the title of this article, I'm here to suggest Iceland. Here's why it's such a great destination for a family-friendly vacation.
A family-friendly Iceland Vacation
1.   Take a cruise
If you've ever thought about going on a cruise to Iceland, perhaps now it's time for you to finally bite the bullet. Cruises have never been more affordable and there are all sorts of specialist providers on the market offering up cruises targeted at different types of groups, including families.
2.   Go shopping
If you've got a little spending money lying around, why not consider hitting up the shops? You can find all sorts of cool stores in and around Reykjavik and pick up the perfect gifts to bring back home and to give to your friends and other family members. Remember to pack light and to leave some space in your case!
3.   See the Northern Lights
One of the main reasons that people visit Iceland is to see the majestic Northern Lights and having witnessed them myself, I can recommend it as a true once-in-a-lifetime experience. You can even find specialist companies that are dedicated to helping you to experience the Northern Lights up close and personal.
4.   Take in the view from Hallgrimskirkja Church
This stunning church took decades to build and boasts beautiful basalt columns, but that's not the only reason why I recommend it. Take the family up to the viewing platform at the top for a view out over the city. We recommend checking it out by both night and day if you get the opportunity.
5.   Check out the street art
Reykjavik is one of the best cities in the world to go to if you want to check out some street art, and it also doubles up as a cheap day out. You can even find specialist tour providers who go out of their way to show you around the most iconic pieces of art on the streets of Reykjavik.
6.   Go shopping in the flea markets
You and the family will love browsing the trinkets and knick-knacks in Reyjavik's flea markets. You never quite know what you're going to find, and you might be surprised by some of the bargains you can pick up. It's a cheap day out and a great way to pick up some gifts and souvenirs for the folks back home.
7.   Check out the thermal pools
Iceland is home to a whole bunch of different thermal pools, although if I had to recommend just one then I'd go for the Laugardalslaug thermal pool, which is right by the football stadium. They have everything from a regular swimming pool to an ice plunge pool, a saltwater tub, and a steam bath.
8.   Visit the zoo
Reykjavik's family park and zoo might not be the biggest in the world, but it is a great place to visit and it's known for being home to a number of traditional Icelandic farm animals, as well as amusement park rides that the kids will love.
9.   Go to the Perlan centre
This is probably the best place to go if you want to learn more about the natural beauty of Iceland through hands-on learning experiences. It's a must-visit for anyone who's planning on visiting Iceland, but Perlan is particularly well-suited to family groups because there really is something there for everyone.
10. Go on a Road Trip 
Rent a cozy and cost-effective camper in Iceland so that you and your family can travel farther and go to many attractions. Hike, swim, snorkel, watch birds or whales, camp — engage in plenty of activities that strengthen your bond as a family and create quality time. And always have delicious snacks and meals for everyone. 
Conclusion
There's plenty more for you and your family to do in Iceland, of course, and so it's a good idea for you to take the itinerary that we've suggested and to customize it to make it your own. Feel free to carry out a little research and to modify this list to further suit you.
Remember that you can keep costs as low as possible and travel on a budget by booking things in advance where possible and taking advantage of early-bird rates. You can even consider visiting out of the peak season to cut costs even more.
Just whatever you do, don't let the costs put you off, because Iceland is a fantastic place to visit and it's waiting for you and your family to travel there. Have a fantastic time, and don't forget to pack a camera!