Belfast is a great city and now that the Troubles seem to have been left behind, it's burgeoning confidence is there to be seen by all. And there's plenty to be confident about when you come and visit the city and see the range of attractions to enjoy both within Belfast and within easy reach of its environs. Once you've pitched your tent in a convenient budget hotel like Travelodge in Belfast and get yourself out onto the city streets you'll be able to see that all for yourself. But where to start on your exploration of the city? There's nothing quite like getting the inside track when you first visit a new city and Belfast is no exception there. The best way to get a proper sense of Belfast is to take one of the many great city tours now available. We've listed below five of our favourites that will all give you a real feel for the city so you can save yourself some time and some money!
5
Take a trip with the Lagan Boat Company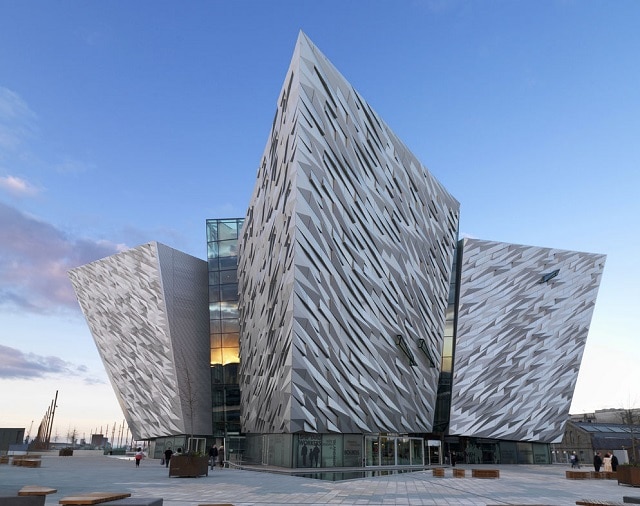 When you think of Belfast, the first image that comes to mind may now be that of the SS Titanic. The Titanic is hugely associated with Belfast where it was built in the Harland and Wolff factory and the burgeoning Titanic Quarter is now one of Northern Ireland's biggest tourist attractions. You could just visit the acclaimed Titanic Experience but an even better way to see the Titanic Quarter is from the water. The Lagan Boat Company Titanic Tour is one of the best around as you voyage through the now desolate docklands beyond Lagan Weir and pass by the slipways that launched the Titanic on its tragic journey as well as viewing the huge dry dock where the Titanic fit through with a measly nine inches to spare. Click the next ARROW to see the next image!