With an abundance of dining options, San Diego is one of the nation's richest food capitals. From authentic Mexican cuisine to fine sushi and everything in between, foodies of all types can find what they're looking for in this Southern California city. If you're a steak lover, look no further, as we've fashioned the ultimate guide to eating prime cuts in San Diego. Here are the top seven steakhouses in San Diego.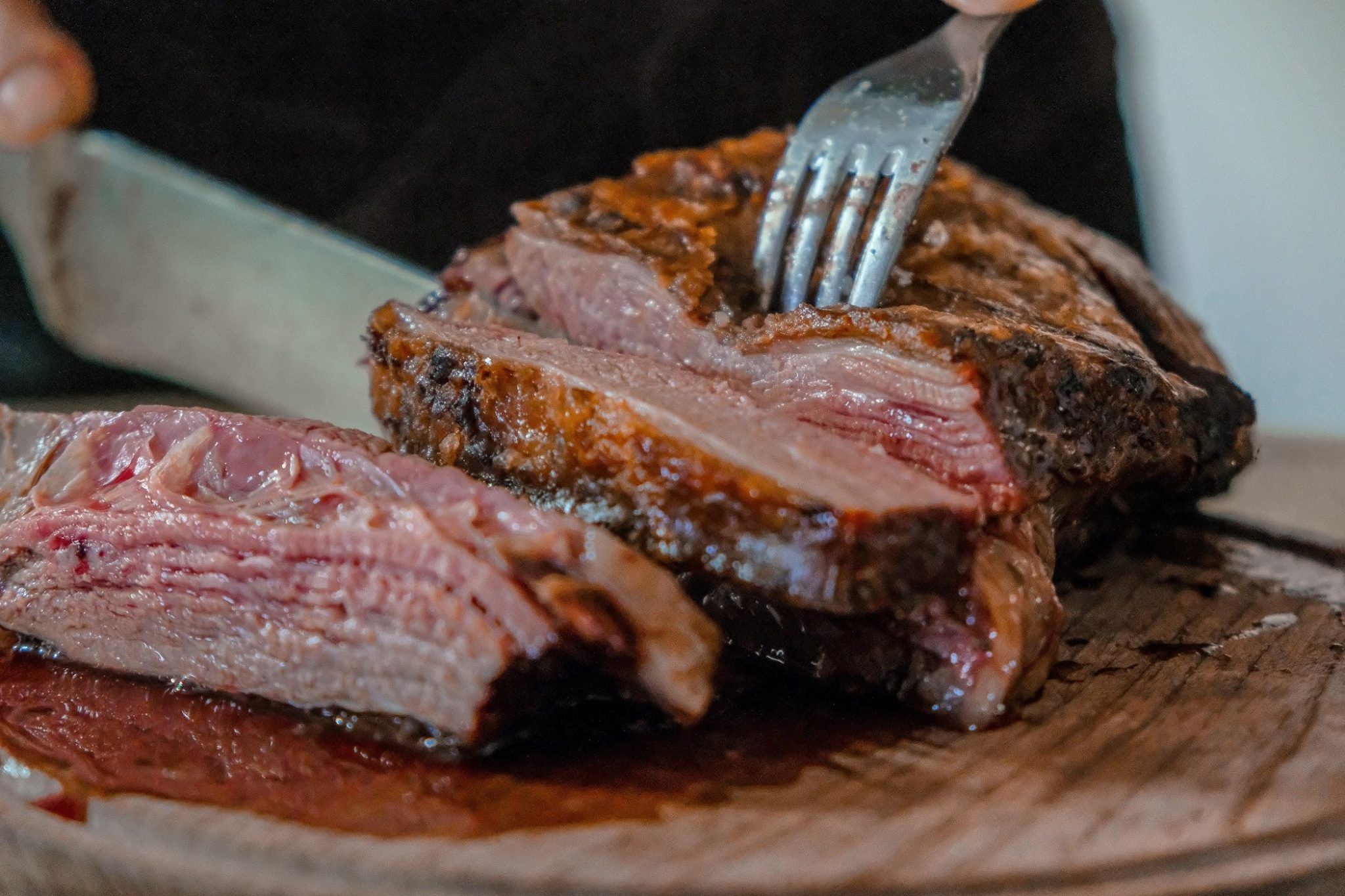 1. Greystone
Greystone offers both steak and seafood for the best surf n' turf in the city. With continuously high reviews, delicious food, and excellent service, Greystone continues to serve its patrons on a level you'll hardly find with the competition. This classy steakhouse offers all of your favorites, from wagyu beef to oysters to a tasty bison tenderloin filet. Satisfy your meat lover's taste buds at Greystone, and you'll learn why the restaurant continues to earn such high rapport among its patrons.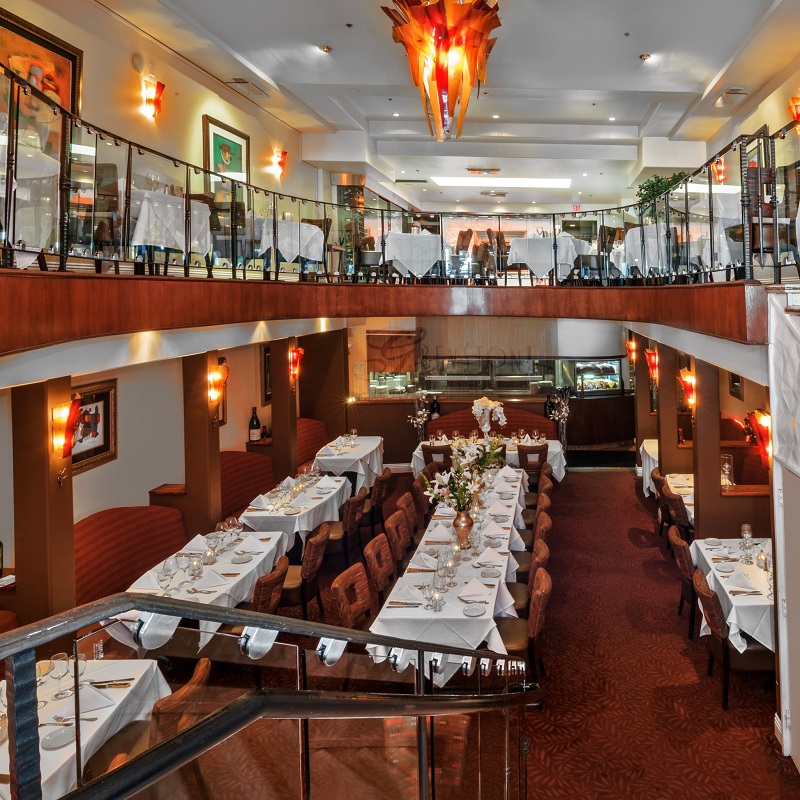 Greystone is open seven days per week, with happy hour every day from 4:00 pm to 6:30 pm. The steakhouse is located at 658 5th Avenue in San Diego and offers delivery options with Doordash. Parking tickets can be validated for a flat rate of only $8. Don't forget to try a few of the surf n' turf options!
2. Bull and Bourbon
This El Cajon steakhouse is something different from the normal steakhouse experience. Complete with a wood-burning grill that gives the food a more satisfying flavor, Bull and Bourbon aims to "raise the steaks" so to speak. The chefs at Bull and Bourbon are passionate about their craft, and it truly shows in the cooking. Every dish is hand-crafted with care, and the cuts are perfectly seasoned and cooked to ensure ultimate satisfaction.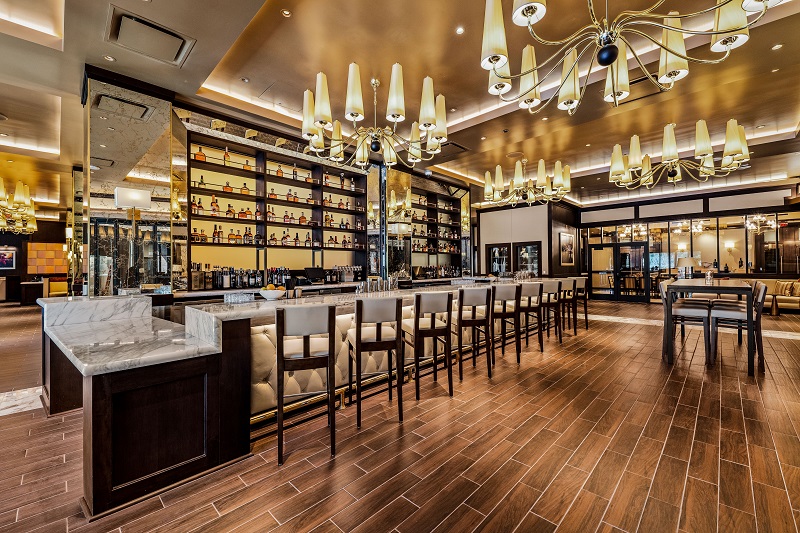 Pairing bourbon and steak just makes sense, but for the newbie to the practice, it can be quite intimidating. Bull and Bourbon's staff are happy to make suggestions so you won't have to worry about choosing something you're unfamiliar with. Once you try the amazing combination of steak and bourbon, you'll never go back to regular steak.
Bull and Bourbon is located at 5469 Casino Way in El Cajon. The steakhouse is closed Monday and Tuesday, and open the rest of the week.
3. Hunter Steakhouse
One of the best-rated steakhouses in San Diego, Hunter Steakhouse boasts "the best prime rib in town" and for good reason. With over forty years in the business, it's safe to say that Hunter's knows a little something about cooking steak. Since the 2008 remodel, the menu and the buildings have changed for the better, and customers are taking notice.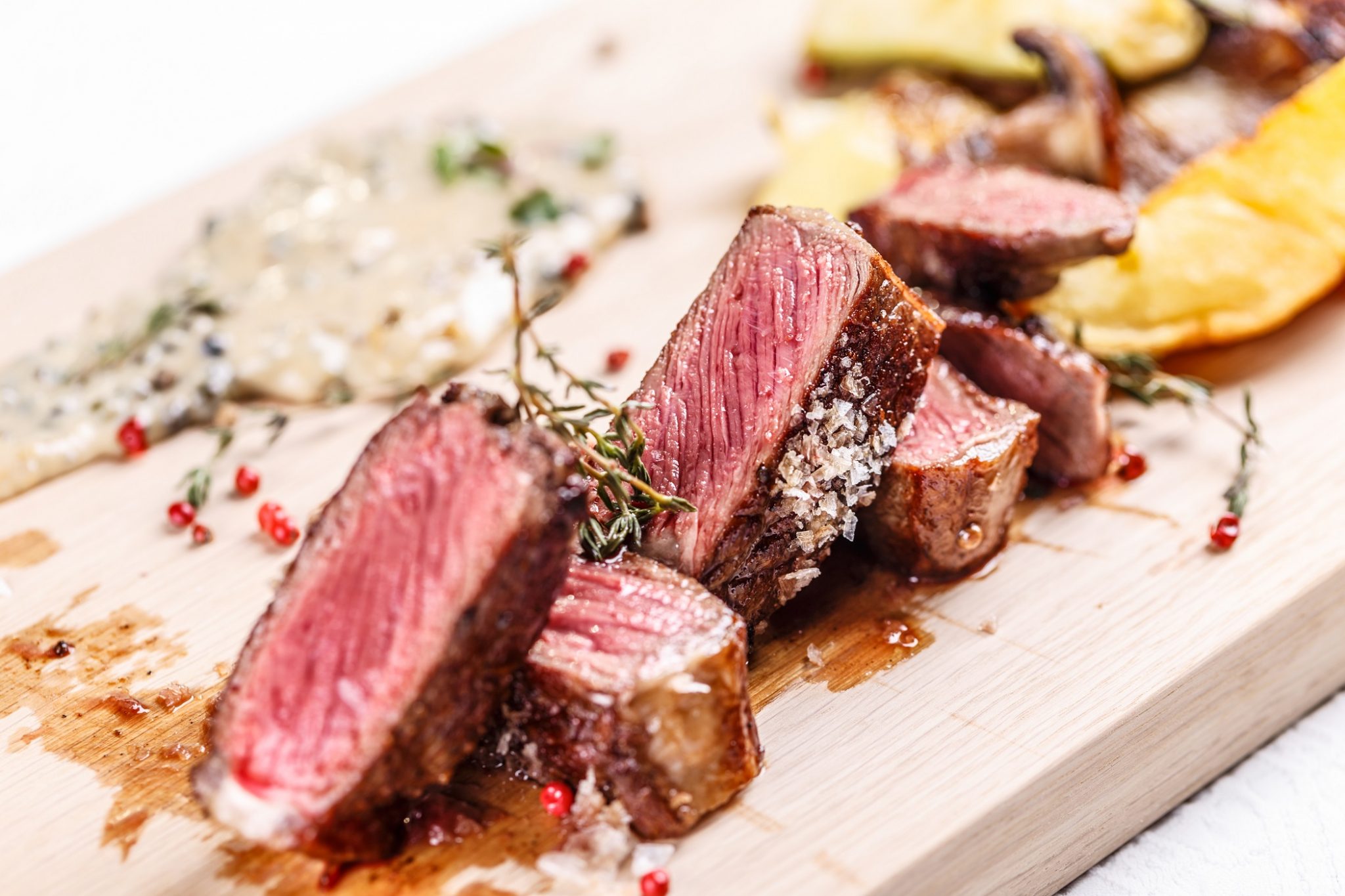 With a great service staff, prime cuts, and the best prime rib you'll find in the area, Hunter Steakhouse easily made our list. Hunter is located in Mission Valley and Oceanside, and both are open seven days per week.
4. Donovan's
San Diego's premier steakhouse, Donovan's has a history of excellence and quality when it comes to preparing steak and serving customers. A more upscale steakhouse, Donovan's focuses on the luxury and class of fine dining. What sets the establishment apart is its absolute commitment to the highest quality possible. With only the best cuts of beef, local produce, and fresh seafood, Donovan's has become a household name among steakhouses.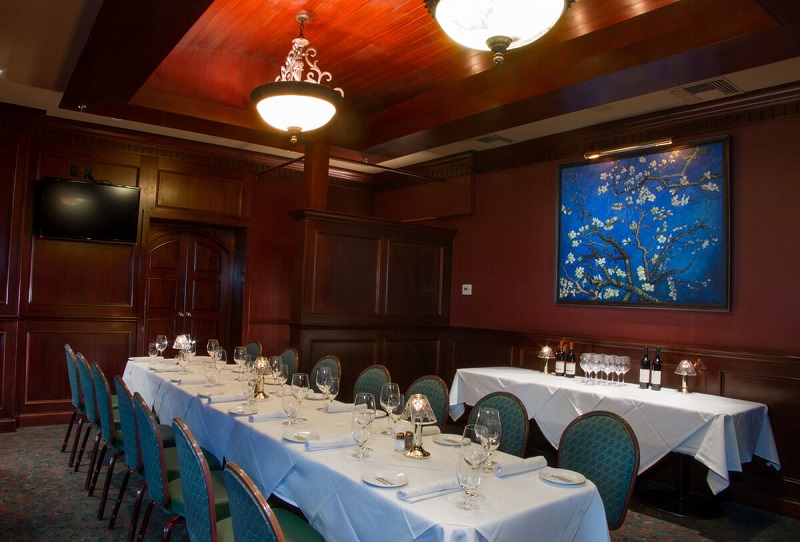 The steakhouse is located one block from the convention center in the gaslamp quarter at 570 K Street. The restaurant is open Monday through Sunday, with dinner seating beginning at 5 pm daily.
5. Fogo De Chao
Also located in the gaslamp quarter in San Diego, Fogo De Chao is a Brazilian steakhouse with nothing less than absolute quality under its belt. The meals are expertly prepared by renowned chefs, the service is outstanding, and the restaurant's customers keep coming back for more! The first restaurant opened in 1979, so it's safe to say that Fogo knows what it's doing after nearly four decades in the business!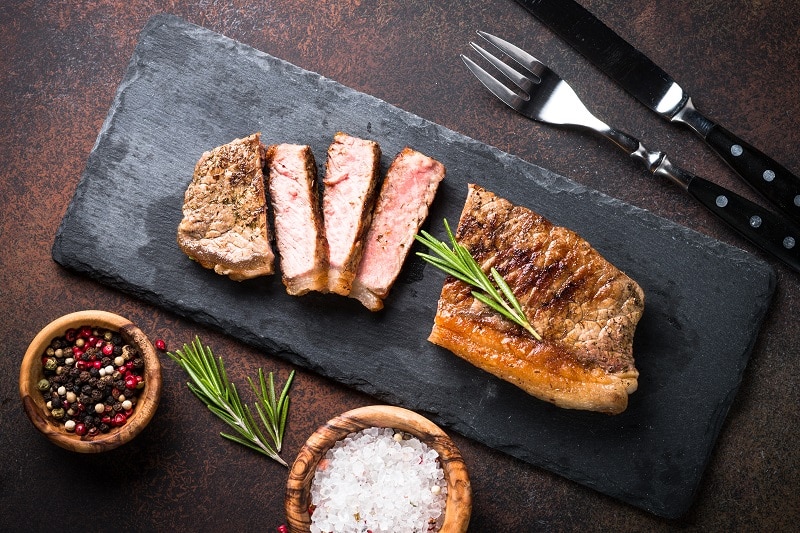 Fogo serves dinner Monday through Sunday, with happy hour from 4:30 pm to 6:30 pm Monday through Friday. Reserve your seat today and experience some of the best steak in the city.
6. Larsen's
Larsen's takes its food very seriously, with a butcher on the premises at all times to monitor the environmental conditions surrounding the meat. Keeping meat in perfect freshness takes a lot of work, but Larsen's is certainly up to the task! The slow-cooking process at a lower temperature than most steakhouses makes Larsen's cuts some of the best you can get your hands on. Experience the difference slow-cooking makes, and you'll never want a steak from anywhere else.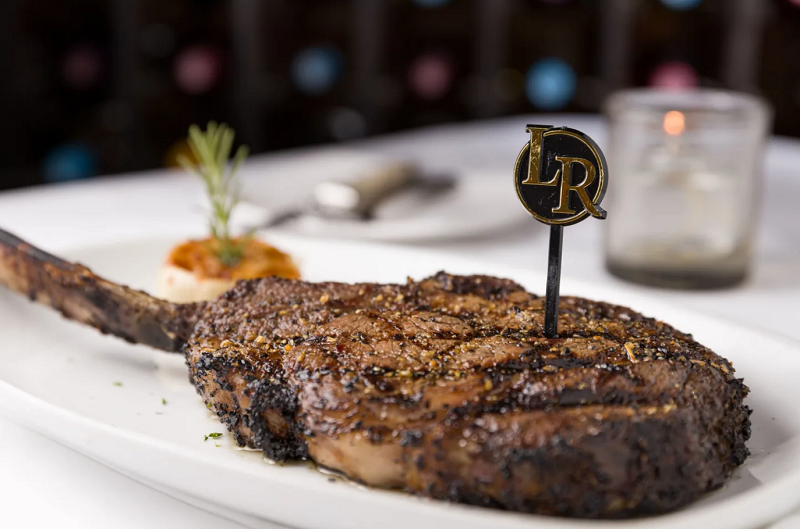 Larsen's is located at 4301 La Jolla Village Dr. Suite 1050, and is open Monday through Sunday, with happy hour daily from 4:30 to close.
7. Island Prime
Last, but not least, is Island Prime Steakhouse. This rustic waterfront lounge offers stunning views to accompany your tasty prime cuts and seafood options. Located on the same floor as the renowned C-Level restaurant, Island Prime has an ambiance all its own. Whether you're looking for a strictly steak-based meal or a surf n' turf option, you'll find it an Island Prime.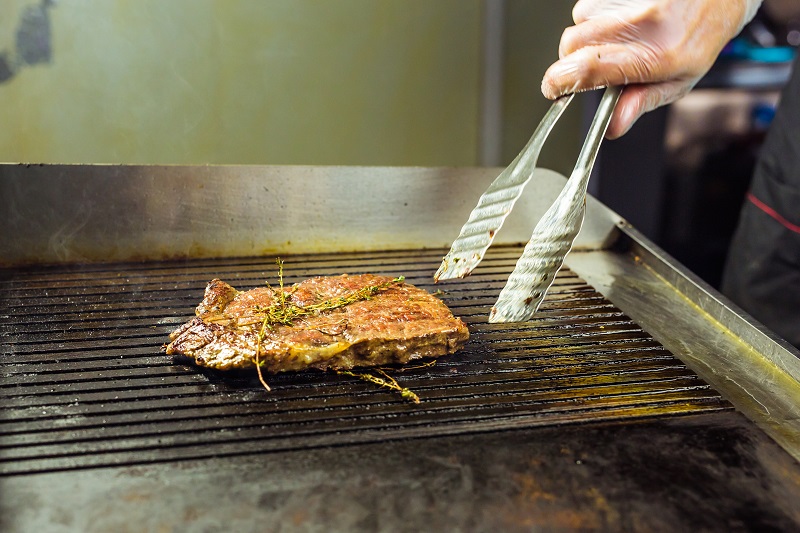 Island Prime is located on Harbor Island Drive and is open seven days per week from 5-9 pm on weekdays and Sunday, and 5 pm to 10 pm on Friday and Saturday.