It is located in Italy, but not only, as more often is cited among the most beautiful buildings in Europe and the world.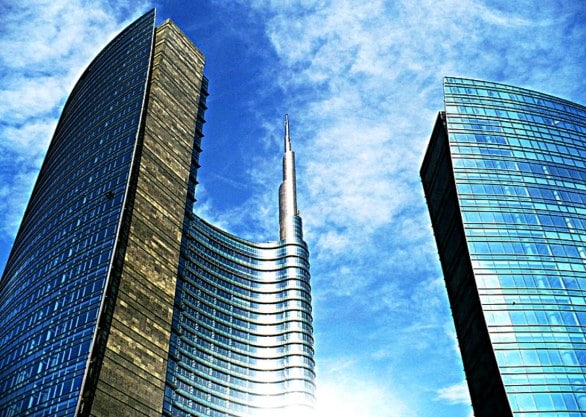 Among others recognize the quality of the building, the German Emporis, a building data company, which cited the Tower Unicredit, Unicredit Tower if we want to make the international ctra of the ten most beautiful skyscrapers in the world (for the record, the most beautiful is the Marilyn Monroe of Mississauga in Canada). Obviously there is great satisfaction for the Argentinian architect Cesar Pelli, the project manager for Hines and Italy, the company that owns the skyscraper, which is part of the Porta Nuova project for the creation of the new business center of Milan.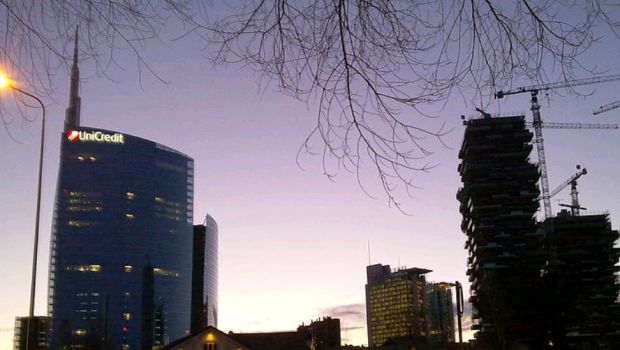 In fact it is not a single building, but a complex of buildings, consisting of three towers (Torre Unicredit, Tower B 100 high, 70-meter high tower C), arranged in a semicircle around a plaza, to the fact that to be raised a few meters above the ground in order to look # like a podium.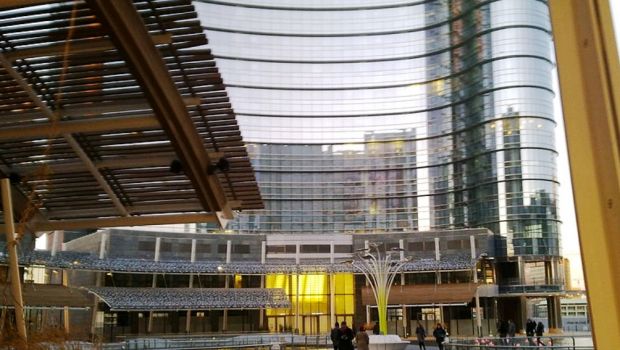 Made by ultra-modern, to make the complex eco-friendly, and a spiral tower, which thanks to the leds at night you can dress in different colors, as the most famous Empire State Building in New York, are among the reasons for this nomination .
You can get there by Garibaldi Railway Station, or simply Porta Garibaldi, on the M2 metro line of Milan.
How to get there:

By Angela B
Photos:Wikimedia Commons