Near the border with Utah (United States), in the middle of the Arizona desert, is located a rare natural wonder known as The Wave, which annually attracts many hikers, photographers and adventurers for its peculiar form.
Currently protected within the reserve of Paria Canyon-Vermillion Cliffs Wilderness, The Wave was formed in the Jurassic period 190 million years ago.
Apparently in this place existed a set of dunes that eventually became a compact rock with the passage of time.
Erosion from wind and rain did their work too as they plowed the field and gave it this winding and undulating form.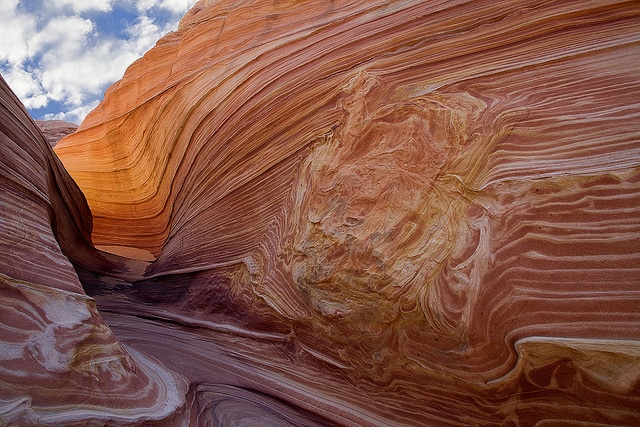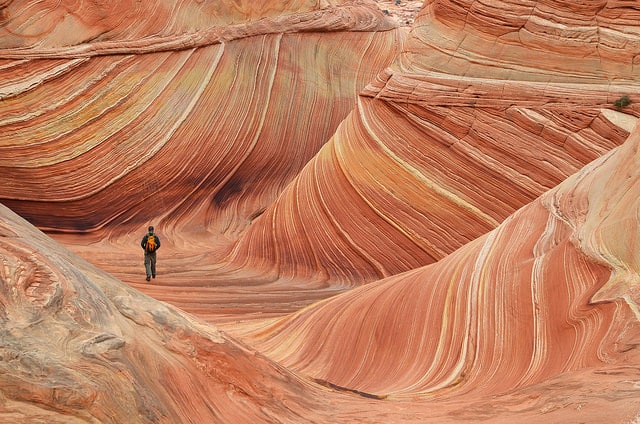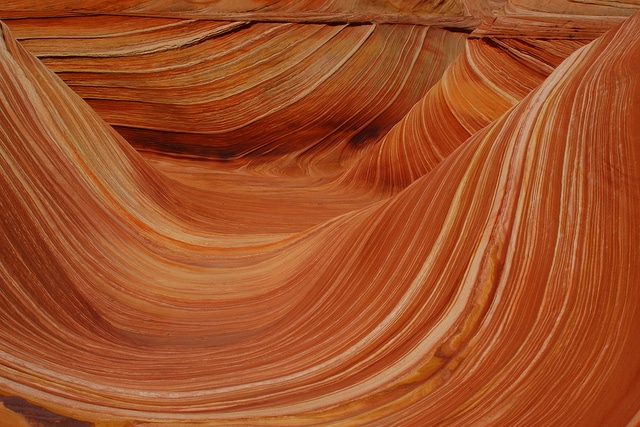 The entrance to know the wave is limited to twenty visitors a day to avoid overcrowding and thus protect the environment as the human footprint could destroy it. The lucky ones who get permits to visit The Wave of Arizona should walk five kilometers through rugged trails through a desert area where temperatures over 38°C prevail.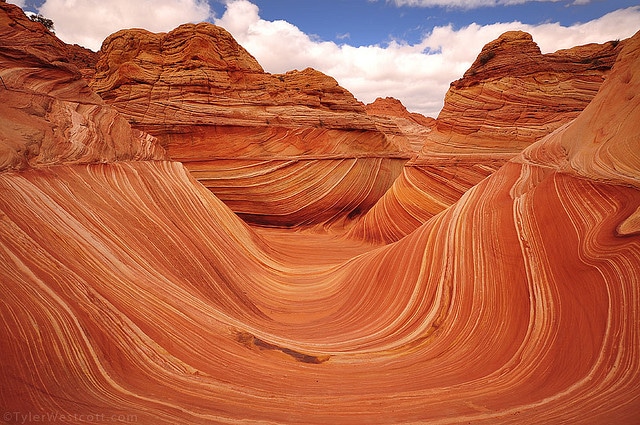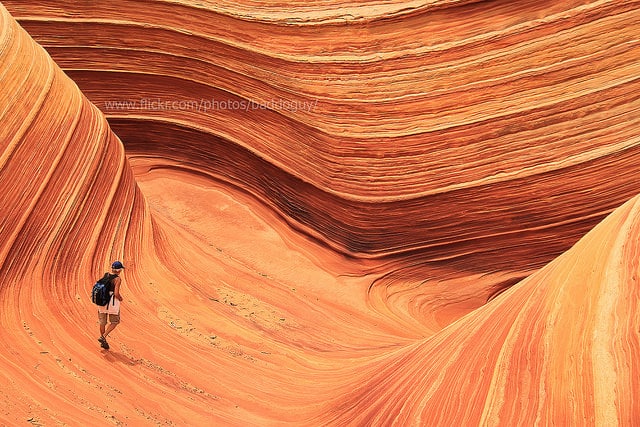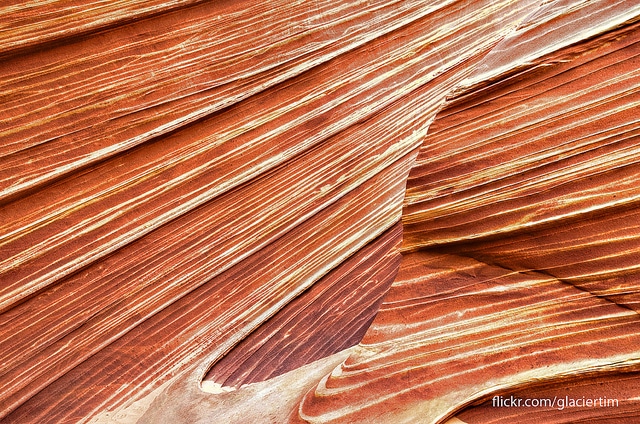 Dawn and dusk are the ideal times to photograph The Wave. If you don't mind the heat noon is also preferable due to the absence of shadows on the walls and crannies.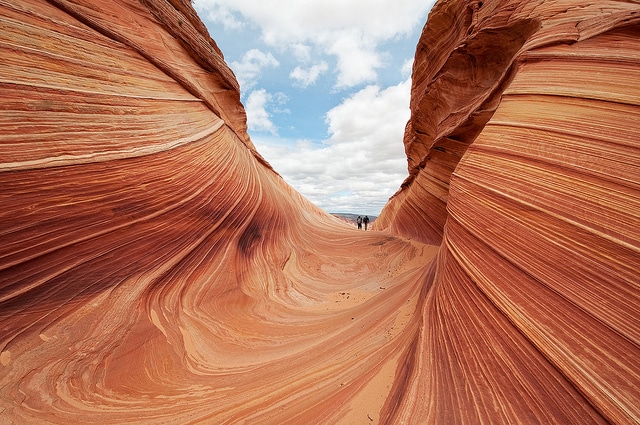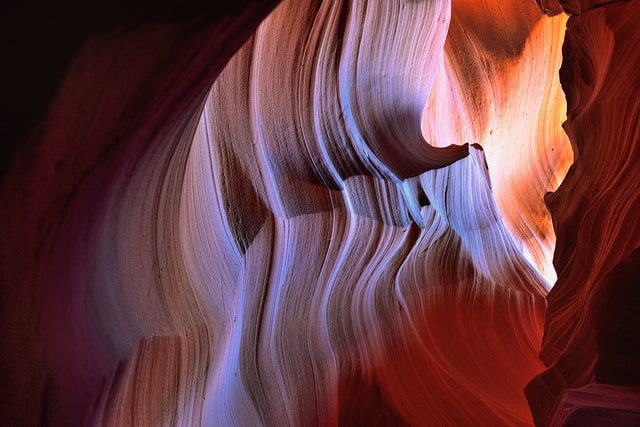 The Wave photos: Brad McGinley, Joel, Frank Kovelchek, Tyler Westcott, Chakarin, Tim Shields, David Hogan, Mark Stevens.