The west coast of New Zealand is one of those places that are etched in our minds. When you visit New Zealand, it's definitely recommended to pay close attention to this coast for how amazing it is.
When you plan a trip you always end up looking at the most popular spots to get an idea of ​​the place and country, then give way to a more detailed planning by focusing on places that until then you did not know. Once you have decided on the west coast of New Zealand you should go for all the main attractions:
Milford Sound
Fox Glacier and Franz Joseph
Lake Matheson
Pancake Rocks
They are truly the most spectacular places in this part of the coast, especially from the centre to the north.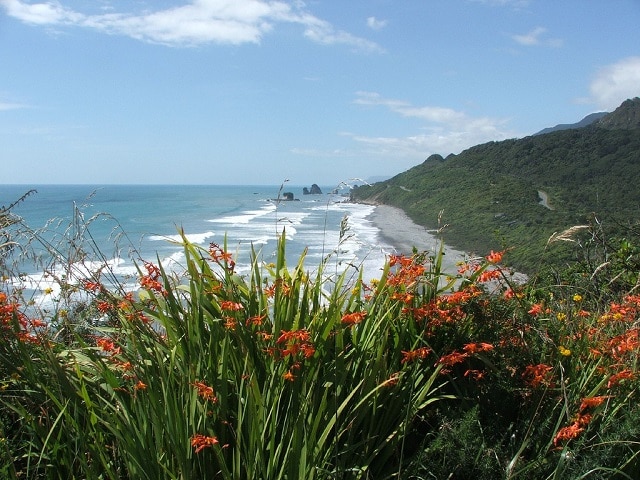 To reach the west coast you should start from Lake Wanaka. For many, this route goes unnoticed as it leaves the traditional route of the caravans, but we recommend a little detour to this little journey that will surely fascinate you. Leaving Wanaka drive west on a mountain road with little vegetation. We can say that New Zealand is magical, as driving on its roads is also a true delight. It will be more than three hours until you spot the nervous sea off the west coast of New Zealand.
Once you reach the sea, you'll notice that the beaches have a really beautiful but unique appeal. You might feel like being at the end of the world. Besides, New Zealand has only 4.5 million inhabitants and over 70% are in the North Island, making it easier to talk to a deer than a human being in these parts.
Walking through the beach you realize that the sea dominates. Branches, logs and stones give an impression as if they were like thousands of years old. After this tour continue driving along the west coast north. The next stops are the most famous glaciers of New Zealand, Fox and Franz Joseph. What might impress you most is that to get there you'll first have the option of walking through a sub-tropical forest near a glacier and only 30km from the coast. Something unprecedented and unique in the world.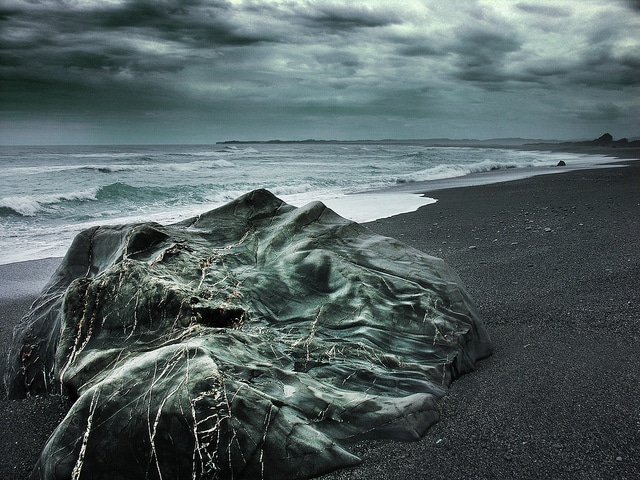 Next continue driving north to Lake Matheson, the most photographed lake in New Zealand. In this part of the west coast, between Greymouth and Pancake Rocks, it's worth making a stop to enjoy the scenery.
Not far from there is one of the most visited spots on the west coast of New Zealand, the Pancake Rocks. This place is famous for its limestone formations that have led to corridors and narrow canyons where the sea enters bravely making a shattering noise. This noise is like a buzz that gets louder and louder as it gets closer, as if you catch the wave or like a bomb dropped from a plane. In addition, walkways have been created for the amusement of tourists as you can watch the waves hitting against the formation.
Once you left this point the best option is to stay in one of the mountains next to the sea overlooking the cliffs or go towards Lake Nelson.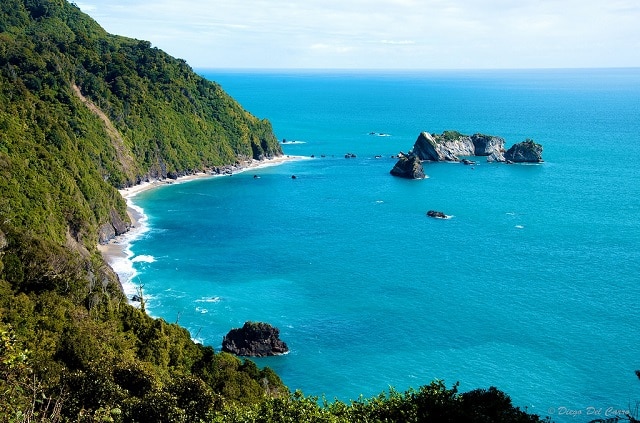 Where to sleep?
Along the west coast there are many B & B as well as campsites and hotels with charm. All the hotels offer free WIFI internet connection, to enjoy some New Zealandish entertainment before you continue your long trip. If traveling by car or motorhome there are numerous points to spend the night, although there are always the Holiday Parks Holidays if you desire to recharge "batteries". If you travel by car are our recommendations.
NZ Photos: Diego, Jo Munday, Carlo Tancredi.