Japan is a truly breathtaking place. There are countless locations worthy of visiting; it is so hard to narrow it down to just 10 amazing places to visit in Japan, but we have done it!
Japan is home to 127 million people and is made up of many islands. Japan is a very varied place, not only offering pristine white sandy beaches that make you feel like you're in an episode of Castaway but buzzing cities and beautiful rolling countryside too!
When we think of Japan we think of sushi, anime and the Karate Kid but this great nation has that and so much more on offer.
In order to maximize your vacation in Japan, you should definitely move around. Japan created the bullet train that travels at speeds up to 320km and gets you from Tokyo to Kyoto in less than two hours! When thinking about your Japan packing list you should bring clothing for different temperatures, especially if you do decide to move around. The cities are hot and humid mostly but if you head out to Mt Fuji, for example, it can be quite chilly!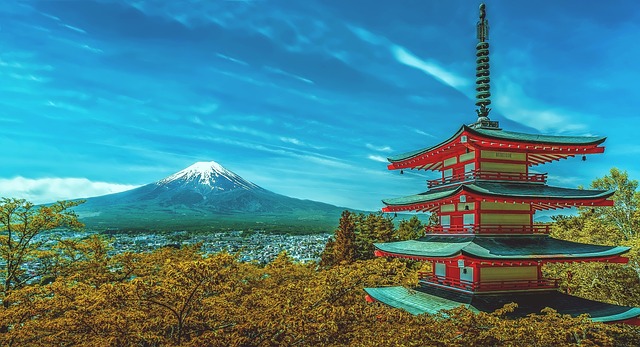 Source: Link
Whenever you travel to a new country you should always endeavor to learn a few key phrases of the language, Japan is no exception.
To say hello in Japan you say 'konnichiwa' and this is pronounced as 'kon-ni-chi-wa'. If you're a fan of Japanese anime or have seen any of the Karate Kid movies and remakes you are surely already familiar with this word!
Here is the list of 10 amazing places to visit in Japan:
1. Tokyo
Of course, Tokyo will feature on any list of amazing places to visit in Japan, probably a list of best places to visit in Asia too!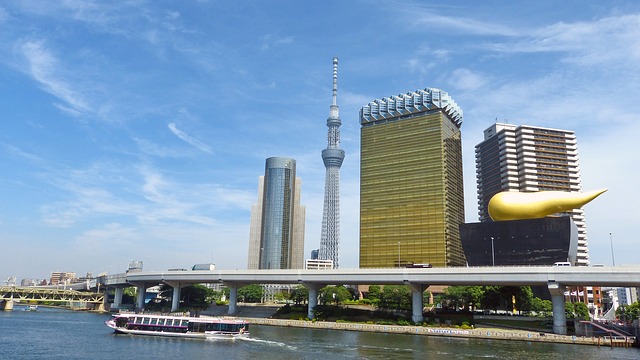 Source: Link
Tokyo is a buzzing and vibrant metropolis that truly is a 24-hour city! Whether you're looking for sushi at 3 am or to buy anime memorabilia at 11 pm you will be able to find everything you want and more in Tokyo's CBD.
Tokyo is a key business hub not only for Asia but for the world as whole and as such thousands of people everyday head into the high rises and skyscrapers to keep the economic wheels turning. Tokyo at rush hour is a sight to behold; maybe find yourself a quiet balcony to watch from though!
2. Osaka
Osaka is Japans hectic and industrial second city and is the largest port in Japan. Osaka can be found on the Honshu island. No visit to Osaka would be complete without a visit to the 16th-Century Osaka Castle that stands proudly in this great city, a permanent reminder of it's industrious history.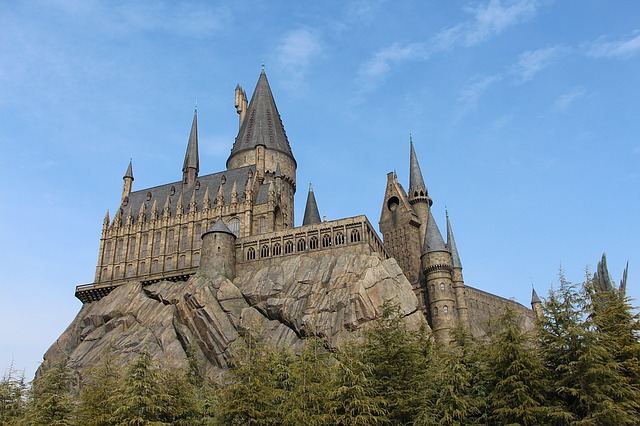 Source: Link
3-Star hotels in Osaka start at $106 a night and 5-star for a reasonable $308. Osaka is home to some amazing modern and contemporary architecture that comes alive at night with brightly illuminated billboards and front go house signage.
If you're a lover of cities and everything that they hold then Osaka is the place for you.
3. Hiroshima
 If you're interested in world history then you simply must schedule a visit to Hiroshima. As you may well know, Hiroshima was the site of the atomic bomb droppings during World War II. As such Hiroshima has a sad history that is deserved of your attention.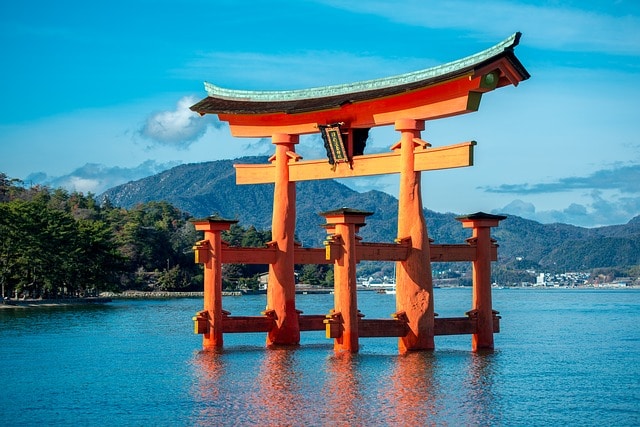 Source: Link
Take a peaceful stroll through Hiroshima's Peace Memorial Park and take some time to reflect. Hiroshima is particularly beautiful during the cherry blossom season. Away from this historical aspect of Hiroshima, the city has plenty of other cultural attractions to explore. It is possible to reach Hiroshima by train from Tokyo in about 4 hours.
4. Chiba
 Chiba is one of Japan's best kept secrets and rarely features on the itineraries of big package travel companies who keep their tours within the city limits of Tokyo. As such Chiba is a great little place to explore. Chiba is a Japanese prefecture that can be found on the very outskirts of Japan's eastern side, along with the Bōsō Peninsula.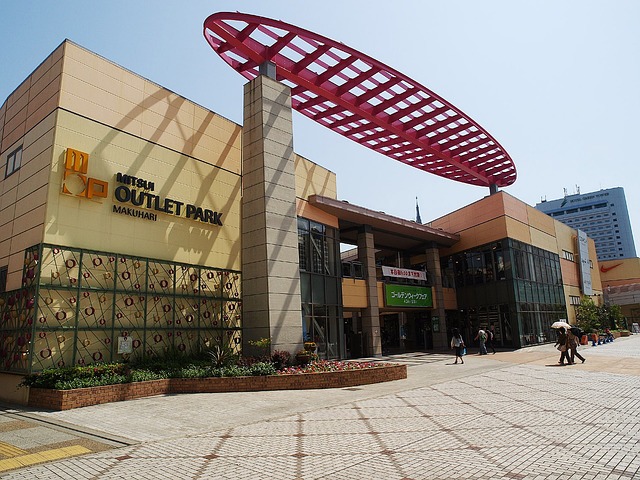 Source: Link
Chiba is a rural area and is a place of note for the Buddhist community. Despite its rural location Chiba is home to Tokyo's massive Disney Resort which is a popular holiday destination with domestic Japanese tourists.
5. Kiso Valley
 Kiso Valley plays host to the Nakasendo Trail. The Nakasendo Trail is one of the five Edo-period highways that join Tokyo with Kyoto, during the Edo-times this would have been a critical transportation route.
The Kiso Valley is truly spectacular in terms of scenery. Imagine a picture-perfect, (maybe even stereotypical) Japanese landscape then you're pretty close to picturing the Kiso Valley!
Unsurprisingly the Kiso Valley runs along the Kiso River and can be found in the southwestern area of the Nagano Prefecture.
6. The Blue Pond
The Blue Pond is another of Japan's best kept secrets and is a hidden gem that even the most avid and open of travelers are reluctant to share! The Blue Pond can be found in Japan's Hokkaido Prefecture and is also referred to by Japanese people as 'Aoiike'. The Blue Pond, as you would suspect boasts crystal blue waters; every shade of blue you can imagine, hues of azure, sapphire, turquoise, and cobalt all dance at top the water's placid surface.
The Blue Pond features tree stumps that fiercely protrude through the water. The pond gets its blueness from the minerals dissolved into the water through the erosion control system that has been put in place!
7. Gokayama
Gokayama is a certified UNESCO World Heritage Site and for travelers looking to tick off as many UNSECO sites as possible, here is your chance! Gokayama is one of 21 UNESCO World Heritage Sites in Japan. Gokayama can be found in the Toyama Prefecture.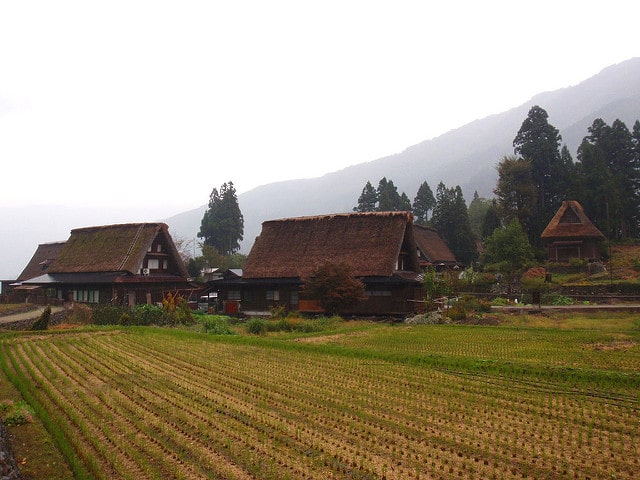 Source: Link
Gokayama is a series of traditional gassho-zukuri farmhouses. The villages are great to explore with their thatched roofs specially designed to deal with heavy winter snowfall. Gokayama is regarded as more tricky to access than Shirakawa-gō but this makes a visit even more worthwhile for it is quieter, with less tourists exploring the site on a daily basis.
8. Sagano Bamboo Forest
Sagano Bamboo Forest is a must visit for anyone who researches their trips through Instagram alone! A trip to Sagano Bamboo Forest will certainly see your likes and follows rocket through the roof! If you want a blue theme on your feed head to the Blue Pond but if you want to fill your feed with luscious hues of green then head to the Sagano Bamboo Forest.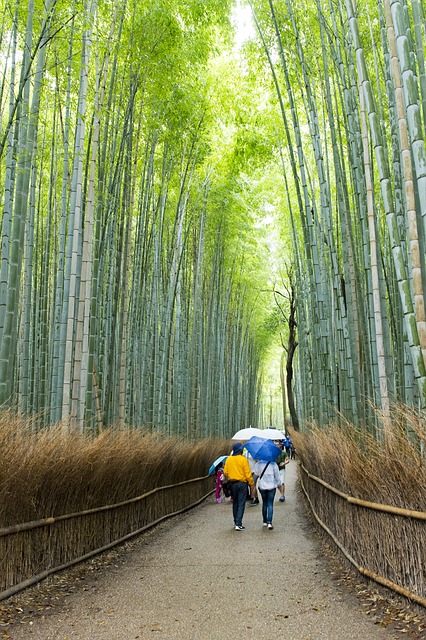 Source: Link
The Sagano Bamboo Forest is a great day trip from Kyoto and offers you walkways and well-signposted paths to follow and explore.
9. Nachi Falls
For lovers of nature then you should head to Nachi Falls. Nachi Falls is Japan's tallest waterfall, plummeting a long 133 meters down into the gushing and writhing river beneath. The Nachi Falls are looked down upon by the Nacho Taisha Shinto shrine that is believed to be well over 1400 years old. The shrine is dedicated to the spirit god of the waterfall and ties with the Buddhist and Shinto faiths.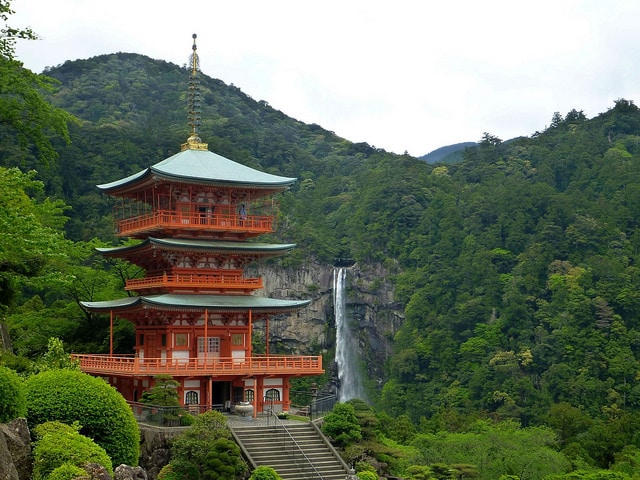 Source: Link
10. Mount Koya
For those interested by faith or those who wish to explore Japanese culture even deeper, you should consider visiting Mount Koya. Mount Koya is the home to Shingon Buddhism that is a strictly Japanese sect of the Buddhism spirituality. There are over 100 temples in the Mount Koya region to visit and observe. This truly spiritual place epitomizes ancient Japanese culture and belief.
About the Author
Linda Smith is passionate about traveling and she is excited to share all her travel experiences and tips with you on her blog.