Have you ever heard about Zakynthos-Zante? This small island in Greece is a very popular tourist attraction in the Ionian Sea. Mostly known for its lively nightlife, this island can provide so much more to travelers.
Check out the ten things that you can do in Zante:
Base jump from Navagio
The famous Navagio (Shipwreck) beach has been a tourist magnet for decades now. It's unique and gorgeous setting attracts thousands of curious visitors who can enjoy swimming or a cruise around the beach. But the tall cliffs surrounding Navagio also attract a different kind of enthusiasts –base jumpers. If you have the guts and you like an adrenaline rush, then this is probably one of the best places in the world to jump from. Be careful since this sport is NOT for everyone!
Korakonisi
Among the island's many natural wonders there is also Korakonisi. Located near the village of Kiliomenos, this huge arch-like rock formation stands 20m tall and stretches over a small bay. The water around it is clear, cold and perfect for swimming and diving. You can also climb the rocks and enjoy the view from the top. Adventurous spirits and nature lovers must not miss the chance to see Korakonisi!
One of the Oldest Olive Trees in the World
A small village of Exo Chora in the northwest part of Zakynthos hides a great secret – one of the oldest olive trees in the world. It is said to be more than 2000 years old, and its monstrous yet beautiful appearance looks like something out of a fantasy film. If you are on your way to Navagio beach, this is a great opportunity to stop by this village since it is quite near.
Carreta-Carreta Turtles
It is well known that Zakynthos, more precisely Laganas, is one of the most important nesting sites for the endangered Caretta-Caretta turtles in the entire Mediterranean. This area is under the protection of the EU Natura Program so animal and sea creature lovers might be interested in witnessing these slow, charming animals swimming and hanging around their natural habitat. There are also lots of opportunities to learn many things about these turtles.
Local Food Specialty
Gastro-tourists and foodies are usually interested in local specialties, and luckily for them, Zakynthos has much to offer. The cheese section is particularly interesting, and if you're looking for authentic foods of this island, there are a few types of local cheese that you should try – the creamy tyrokafteri and spicy ladotyri. Another highly recommendable meal would be the aubergine-based, vegetable dish Skordostoumbi. It is a real flavor bomb and as Zakynthian as it gets!
Rich History Sites
Like many other Greek islands, Zakynthos too has a rich, diverse history as well as the remains to prove it. It was ruled by Byzantines, Venetians, and the British among others, and every culture left its mark. Some of the famous sites include the Venetian castle near Zakynthos town, Argassi bridge, and the Vrysakia aqueduct. On top of all that, Zakynthos is also full of religious buildings, with some of them dating as far back as the 15th century. It would take months to truly immerse one's self in and explore all that this island has to offer culturally and historically.
Biggest Greek Flag in the World
In 2004 during the Olympic Games in Athens, a local architect came by an idea to put together the biggest Greek flag in the world. In 2006 his dream came true, and the construction began. The 50m high steel pole that holds the flag was stuck in 5m x 5m x 4,5m concrete foundation. The flag is 18m wide, 36m long and weighs around 80 kg! Finally, in 2007 the flag was raised, with the help of an electric motor, and stands proudly in Keri ever since then. It is an homage to the great country of Greece and its people, as well as a thing that every tourist should see.
Wild Nightlife
Zakynthos has a reputation as one of the best summer party spots in Europe, if not the world. The clubbers and nightlife lovers converge mostly in Laganas, where a great number of famous clubs is located. Places such as Rescue, Amnesia, and Factory, among others, get crowded, hot, sweaty, and wild during the season. The people who visit Zante for its nightlife are usually young Brits and the youth of other European countries. Party enthusiasts will not be disappointed by this location.
Zakynthos Carnival
Yes, carnivals do happen outside of Rio De Janeiro as well, and one of the places that host a big one is Zakynthos. It is believed that this tradition is around five centuries old, and it starts every year on the Sunday of the Prodigal Son. The celebration lasts for around two weeks and includes dancing, singing, masks, parades all blended in a colorful chaos. The carnival takes place in February and March, so yes, it is out of season, but all those who happen to be in Zakynthos during this time will undoubtedly enjoy this event.
Porto Liminionas Beach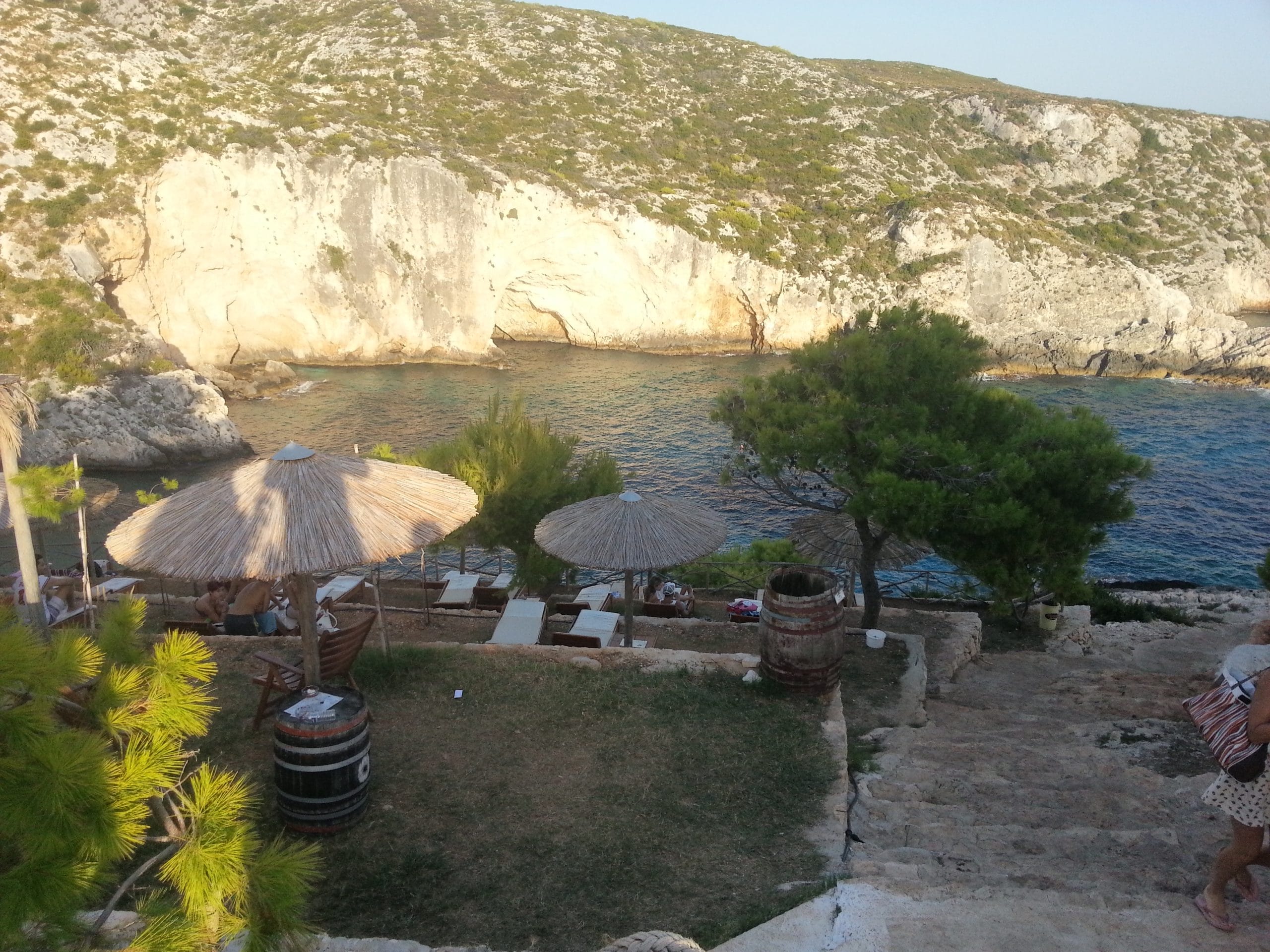 There are many pieces of unspoiled nature in the island, and one of them is Porto Liminionas Beach. Technically it is more a lagoon than a beach, but still, its beauty will leave you breathless. Located near the village of Agios Leon it is reachable by car, and there is plenty of parking space. The water there is crystal clear and perfect for a refreshing dip. All those who get hungry can grab a bite in the nearby tavern while looking and a beautiful view. This is an ideal place for a perfect afternoon.
So there you have it, if you still aren't convinced that Zakynthos is the place to be this summer, you can always do some more research. The famous saying goes "You only live once," so why not take every chance that you get to experience something new, exciting and interesting. This magnificent island will not disappoint you and might even have you coming back for more.