If you are planning a trip to Athens, Greece then don't forget to add its beautiful beaches in your itinerary. Beaches in Athens, Greece feature crystal clear blue waters and clean shiny sands. Most of the beaches of Athens have been awarded the Blue Flag status because of their cleanliness and high water quality. This is the reason that a traveler to Athens would not like to miss these spotless mesmerizing beaches of Greece! There are innumerable beaches and selecting the best one among them would be a tough task. To help you out, the top three Athens beaches have been discussed below so that you can plan your trip easily.
Astir Beach, Vouliagmeni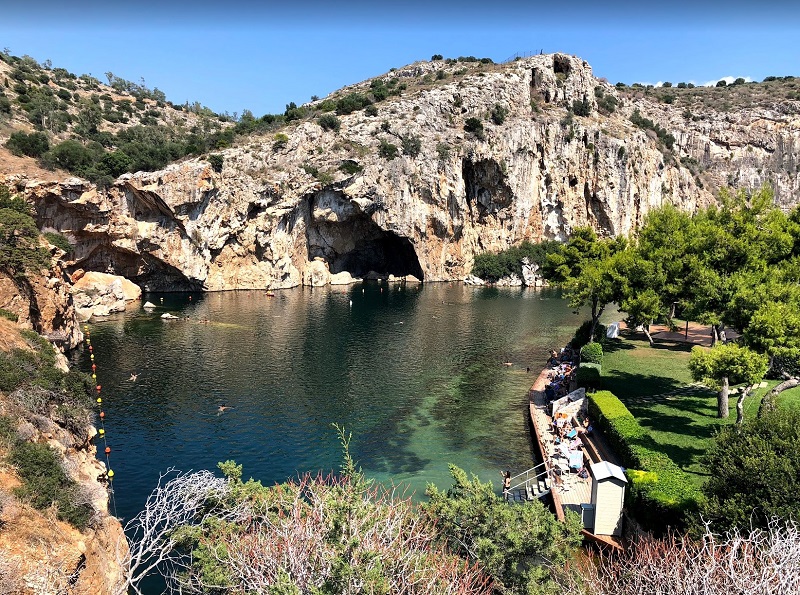 If you desire to have a swim in crystal clear blue waters then head straight to the Astir Beach. It is one of the best beaches that provides innumerable facilities for a fee. This mesmerizing beach is located 20kms from central Athens. The entry fees are EUR 18 on weekdays and EUR 28 on weekends per person. Kids can enter the beach at a discounted rate. The beach is open from 8am to 9pm every day.
Some of the wonderful amenities that you would get here are massage therapists, designer boutique, restaurants, lockers, sun chairs to relax under the umbrella, beachside snack bar, free WIFI, among others. Moreover, you do not have to get up from your sun chair to order some snacks for yourself as a bell has been provided on the chair for you to ring and call the concerned person. If you enjoy skiing then you can pick the latest equipment and venture into the waters to enjoy the waves. As the beach gets a bit crowded on weekends, you can reserve a sun bed for yourself through their official webpage.
Yabanaki Beach, Varkiza Resort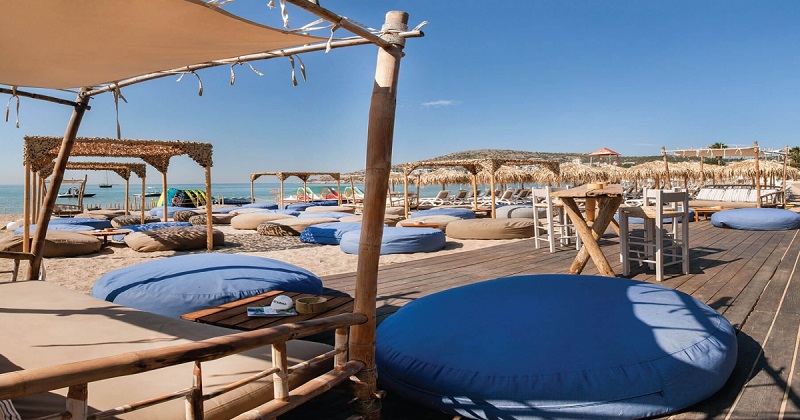 Source: Link
To have an entire day of seascape experience, you and your family should visit the Yabanaki Beach. It is located about 35kms from central Athens. The entry fees are EUR 5 on weekdays and EUR 6 on weekends per person. It opens at 8am till sunset. Water sports and various activities like waterskiing and banana boats are the main attraction in Yabanaki Beach. However, remember to buy the best water shoes before participating in any water sports or activity so that your feet remains protected and you are able to perform your best.
The beach provides everything that you need to make your trip a memorable one. There are several restaurants that offer authentic Greek cuisines, seafood, and refreshments. You can play beach volley, beach tennis, get a massage, sunbathe, play on the sand, or simply relax near the seaside. There is a huge play area especially for children with large bouncy castles to enjoy.
Bolivar Beach, Alimos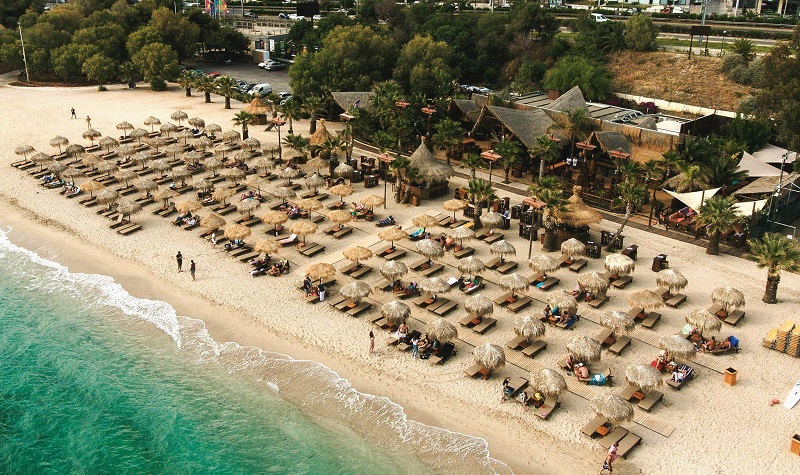 Source: Link
The Bolivar Beach is quite close from the centre of Athens so reaching there will be easy. The charges for entry to the beach are EUR 5 per adult on weekdays and EUR 8 on weekends. The entry fees include charges of a sun bed. The beach is open on all days from 8am to 8pm. It is a perfect beach for the entire family to enjoy. There is an amazing water park that offers innumerable games and action to make your trip entertaining.
Plenty of shady trees and palm trees make the beach pleasant in the hot summer months. There are many lifeguards on duty at the beach for the entire time so that children and parents can have fun without worrying. Some of the facilities that are available here are – volleyball court, changing rooms, restaurants, cafés, snacks bar, nightclubs, among others. Don't forget to relish the Mediterranean cuisine and authentic gourmet when you are visiting Bolivar Beach!
Other than the aforesaid three beaches there are many more clean and clear beaches that you can visit, depending on time constraints. Most of the beaches are family-friendly where you can spend calm time with your loved ones.