After relaxing at South Beach or exploring the Matheson Hammock Park, there's nothing better than a delectable, mouth-watering treat to give you a sweet energy boost to keep up with Miami's nightlife. Whether you consider yourself a foodie or you could simply use a sugary pick-me-up, Miami is packed with endless options to satisfy any sweet tooth.
From cookies to ice cream and everything in between, here are four of Miami's local favorites you won't be able to resist.
1. Buenos Aires Bakery & Cafe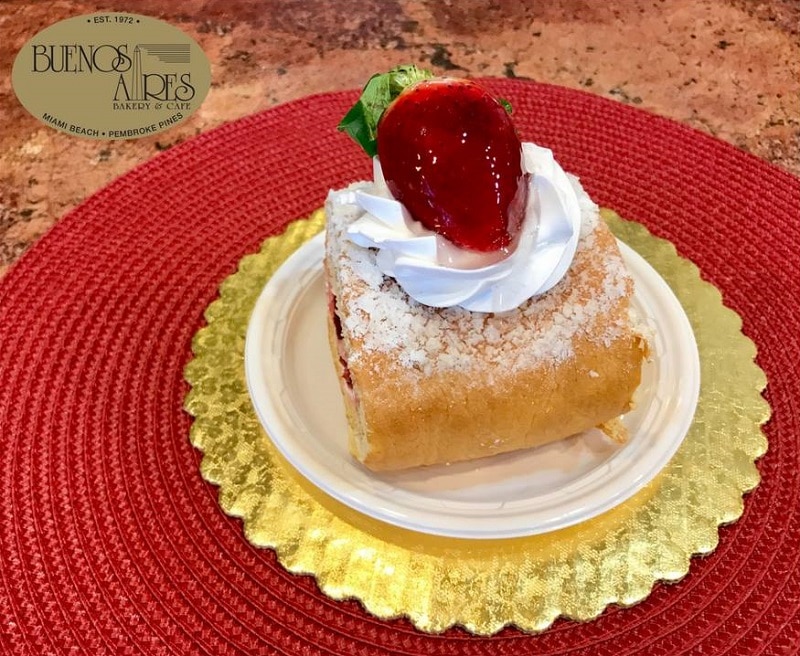 Source: Buenos Aires Bakery and Café/Facebook
Buenos Aires Bakery is a hidden gem in North Beach. Often packed by locals on mornings and weekends, the busy bakery offers an overwhelming assortment of fresh baked empanadas, fracturas, fruit tarts, cakes, and cookies. However, even with so many choices, you can't go wrong with whatever you decide to enjoy. All of the treats are topped with dulce de leche, as is tradition in Argentina, which means everything is delicious. It's no wonder that Buenos Aires Bakery is often thought of as even "better than Argentina."
2. Buttercream Cupcakes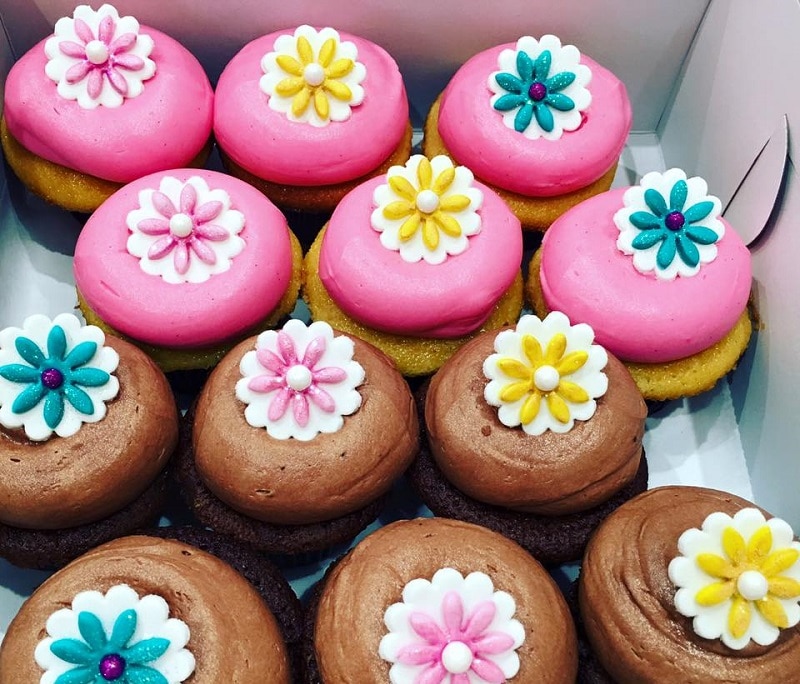 Source: Buttercream Cupcakes & Coffee/Facebook
Cupcake bakeries seem to be popping up everywhere you look, but Buttercream Cupcakes stands out amongst the crowd. Known as a "spa for your senses," the small bakery bakes their cupcakes using only the finest ingredients, many of which are directly imported from France. Buttercream Cupcakes boasts 18 signature cupcake flavors each day, with a surprise recipe in between, making it the perfect place to satisfy your dessert cravings, with a side of coffee of course.
3. Whip 'N Dip Ice Cream Shoppe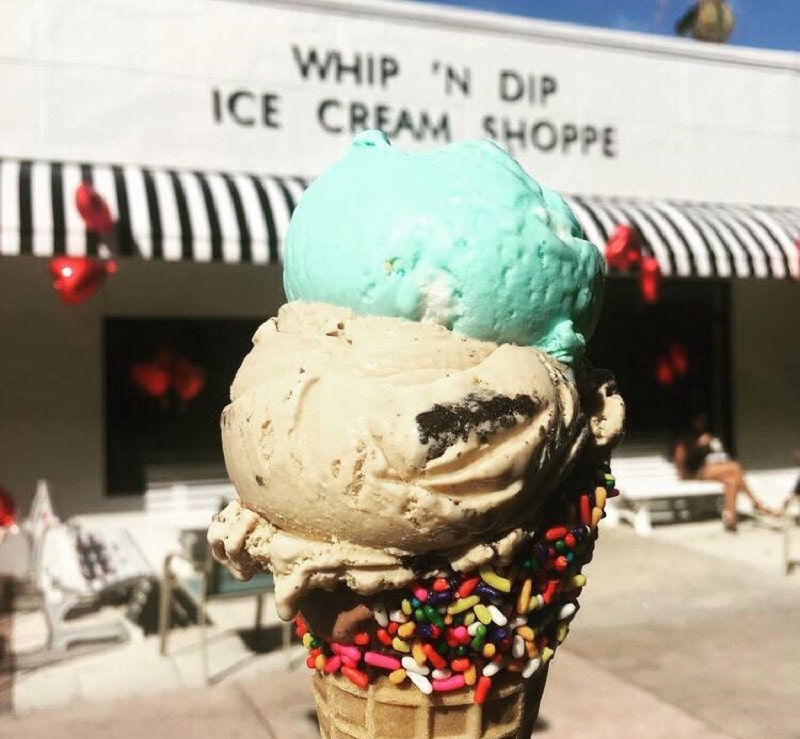 Source: Whip N Dip Ice Cream Shoppe/Facebook
No trip to Miami is complete without a stop at Whip 'N Dip Ice Cream Shoppe. Located right next door to Buttercream Cupcakes, the family-owned, old school ice cream shop offers customers a choice of either homemade ice cream or fat-free frozen yogurt. They whip up fresh batches of rich, creamy ice cream daily, so customers are greeted with different aromas and flavors each time they visit. Some of the ice cream shop's most notable flavors include bulldog blitz, heath bar brownie, pineapple sorbet, and their most popular, cookie combo: a vanilla ice cream mixed with fresh baked cookies. With so many frozen options to choose from, Whip 'N Dip Ice Cream Shoppe tends to be a popular spot for locals to visit on hot summer days.
4. Under the Mango Tree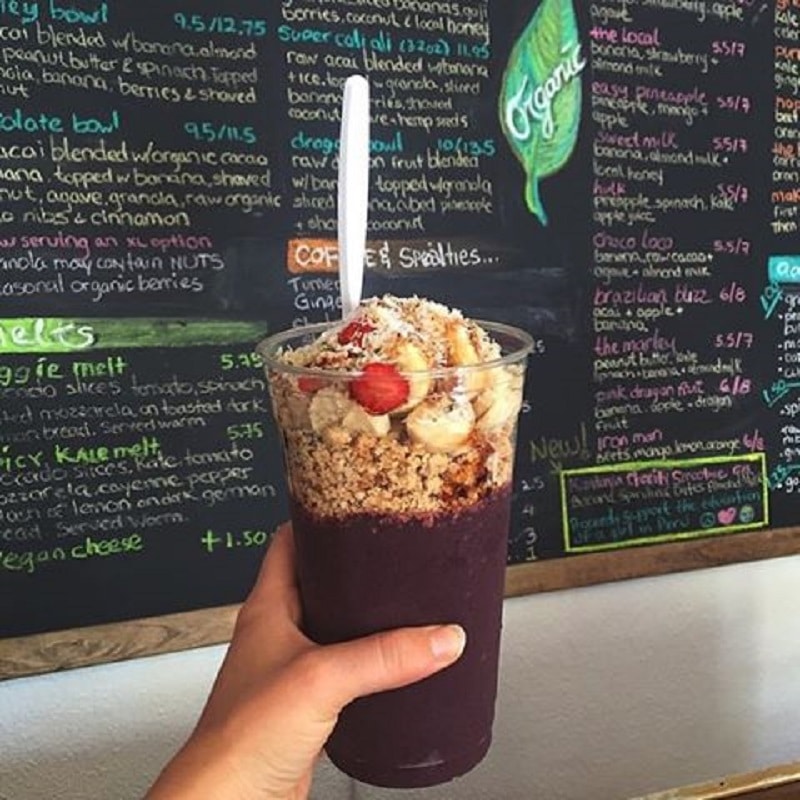 Source: Under the Mango Tree/Facebook
Under the Mango Tree is a must-visit if you're looking for a healthier, yet equally satisfying "dessert" option. Frequented by Miami residents, this quaint juice shop in South Beach serves a wide array of smoothies, bowls, coffee, and juices, including a local favorite, The Marely Smoothie: a combination of banana, almond milk, kale, spinach, and peanut butter. Under the Mango Tree even works with local artisans to sell soaps, handbags, honey, crafts, etc., that you can peruse while enjoying your tasty treat. With a smoothie in hand, head on over to take a stroll along Ocean Drive that's perfect for people watching, shopping, and soaking in the sun.
Don't end your day until you have tried at least one of these local favorites. You won't regret it!
And after enjoying some homemade ice cream or a freshly made smoothie, Holiday Inn Express & Suites Miami Beach – South Beach is the perfect place to come back and unwind until you are ready for your next Miami adventure.