If you're looking for a gentle 'afternoon stroll' type activity, Gorge Walking is definitely not for you. However, if you're longing to hear the call of the wild, feel the wind in your hair and get a rush of adrenaline as you explore the natural beauty of the British countryside, you've come to the right place.
What is Gorge Walking?
Gorge Walking is a bit of a misnomer, actually. Sure, there's walking involved, but navigating your way through natural gorges requires a wide variety of physical movements that includes running, jumping, scrambling, climbing, abseiling, rock hopping and swimming. It's an exhilarating way to take in some of the UK's most spectacular scenery while making your way through the unspoilt natural environment.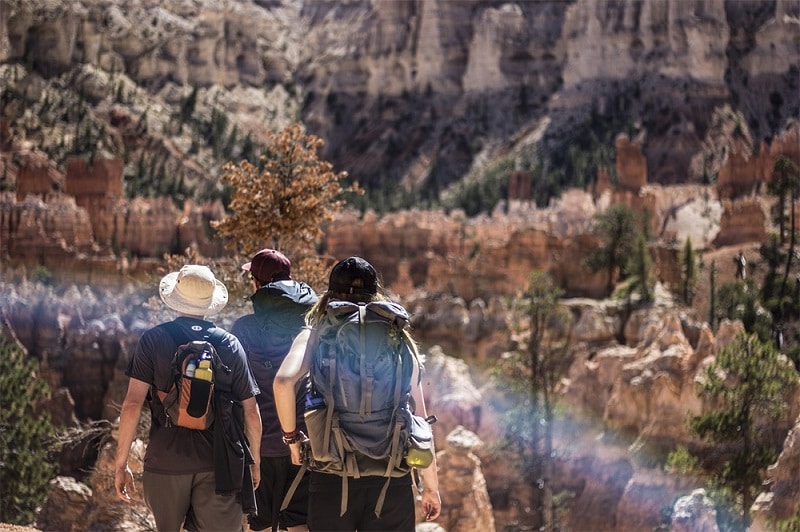 As far as activity levels go, Gorge Walking requires a certain level of physical fitness. Depending on how big a challenge you are looking for on the day, there are easier and more demanding routes to choose from. Whichever level you choose, be assured of a thrilling and memorable adventure as you encounter the remotest countryside.
Where is the best place for Gorge Walking?
In recent years, the popularity of Gorge Walking has been soaring across all regions of the British Isles – England, Scotland, Wales and Ireland. If you're thinking of booking a Gorge Walking experience for yourself, a group of friends or as a corporate teambuilding event – take a look online at the many outdoor adventure companies offering suitable courses.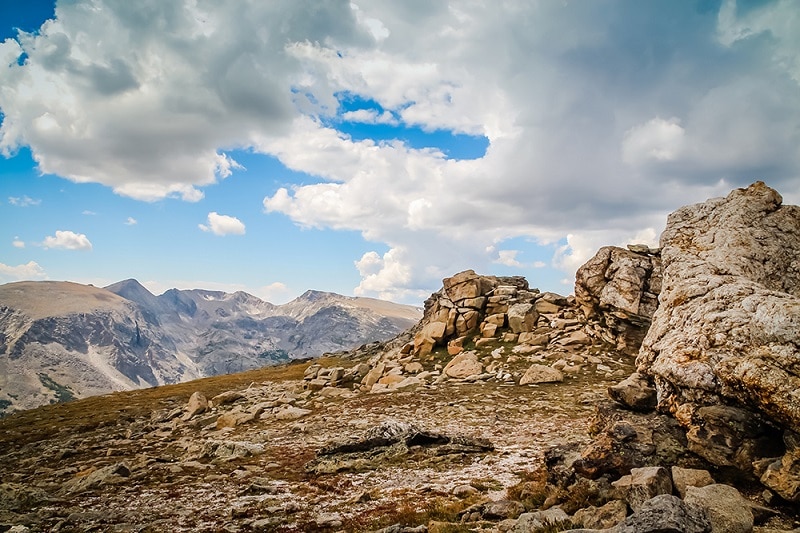 If you're not sure where to start, take a look at companies such as Into The Blue, who offer a wide range of Gorge Walking experiences in places as far apart as Newquay on the Cornish coast and Fort William in the Highlands of Scotland.
Isn't Gorge Walking the same as Canyoning?
Gorge Walking and Canyoning (or 'Canyoneering' in the US) are collective terms for rock and water adventures where you journey on foot along a river system, a gorge or a canyon. Often, the terms are used interchangeably but there are differences.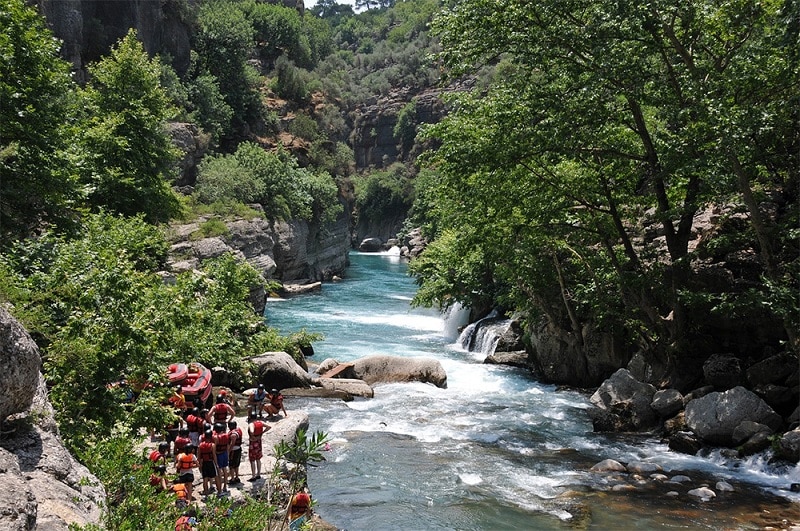 One of the main differentiators is that Gorge Walking is a low level activity traversing through a gorge, going up and down in an effort to get across. Canyoning, on the other hand, involves an exploratory descent.
Canyoning is related to mountaineering or caving, with the idea that you explore a deep canyon or gorge, using specific skills to get down there. This will invariably involve abseiling, often past a waterfall, with big slides or rock flumes and zip wires to get you down safely. You'll definitely be required to wear a harness and use ropes. Canyoning is more demanding than Gorge Walking, but with the right equipment, training and good instructors, you'll have an adventure you can treasure for life.
Gorge Walking is a great introduction to rock and water experiences. You will be walking, scrambling and climbing, with the occasional jump or small slide, and you may be wading through the riverbed and climb behind waterfalls.
Finally, there's Coasteering which, unsurprisingly, takes place on the coast. This involves hiking and traversing rocky cliffs, as well as diving and swimming into the coastal waters.
How dangerous is Gorge Walking?
As with any outdoor activity, Gorge Walking is only dangerous when you don't have the right equipment, or proceed without proper training and instruction. Safety is always paramount, and any reputable outdoor adventure company will issue the correct safety equipment and coach all members of the party the right techniques needed to get the most out of the experience.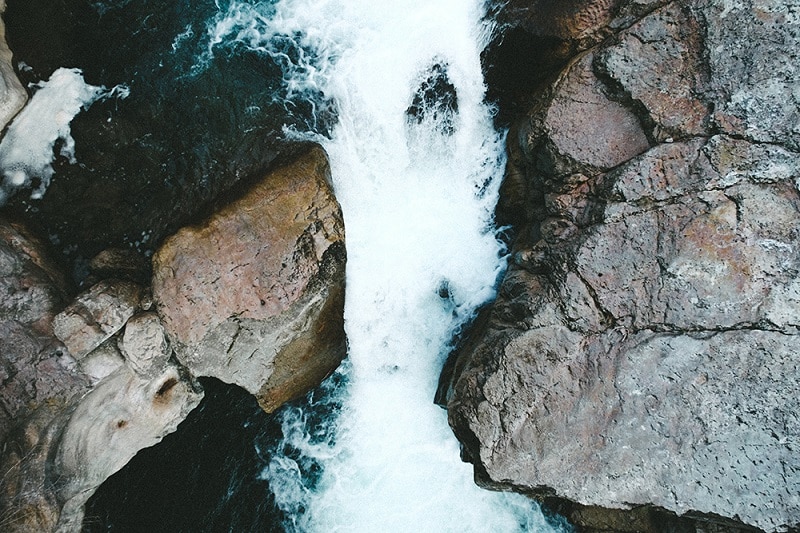 It is definitely not advisable to go Gorge Walking without the proper experience or equipment. For those with little or no experience, expert supervision from an experienced provider is of the utmost importance.
That said, once all safety precautions are in place, there are few outdoor experiences to rival the adrenaline rush and sheer joie de vivre you will feel when you embark on a Gorge Walking adventure!
Gorge Walking can be done come rain or shine, and some would argue that a bit of rain adds to the experience – just as well as you'll probably be getting wet at some point anyway! However, Gorge Walking in extreme weather conditions is definitely not a good idea. Your course provider will ensure that the weather is suitable before allowing a party to go ahead with the activity.
Who can you go Gorge Walking?
Gorge Walking is a fantastic activity for anyone looking for a break from the ordinary and longing for adventure. Whether you take the family on an activity holiday, or get together with a group of friends and head off for the weekend, Gorge Walking can help form close bonds. It's also a popular activity for youth groups including outward bound school trips. Why not incorporate a thrilling Gorge Walking activity into a Stag Do, or to mark a special birthday or anniversary with those close to you?
More and more organisations are now recognising the value of teambuilding activities. Gorge Walking can be the perfect choice for a teambuilding exercise in a challenging but extremely enjoyable environment. The Great Outdoors can also be an ideal place to discharge negative feelings and eliminate stress.