Tasmania is a magical place to explore and experience the great outdoors, with many perfect examples of untouched wilderness.
If you're planning on making Cradle Mountain-Lake St Clair National Park a destination on your next Tasmania Road Trip, you have made a very good decision! This is absolutely, without question, one of the best National Parks in Australia.
There are many tracks and trails found within the park, ranging from short walks to multi-day treks. To narrow down the details, and help you choose a few hikes to enjoy on your visit, here is a list of five best Cradle Mountain walks to select from.
Enchanted Walk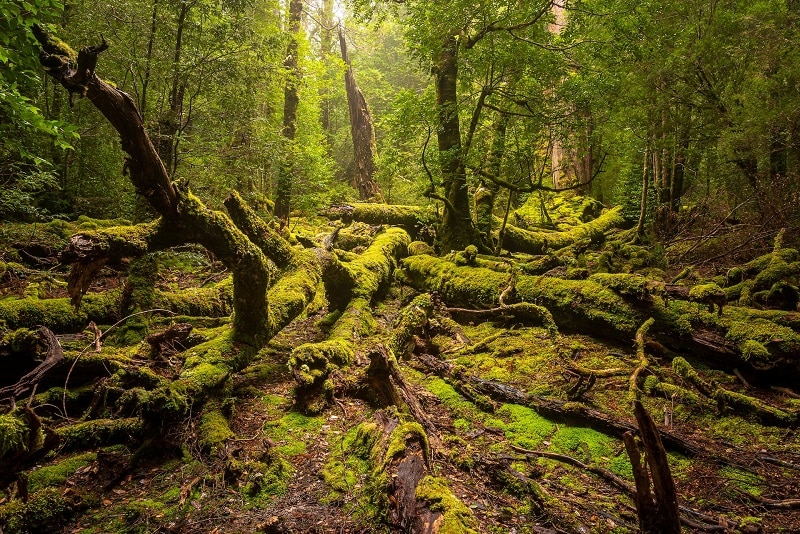 This beautiful walk, which is just 1.1 kilometres, winds you through a wonderland of cool temperate rainforest. Suitable for all fitness levels and ages, it is a must-do for visitors to Cradle Mountain-Lake St Clair National Park.
As well as the magnificent ancient trees that reside along the trail, you will see colourful moss and fungi, a bubbling creek and very often, wildlife. The undergrowth is frequented by timid pademelons, but kangaroos and wombats are also commonly seen, either along the walk, or just before and after. Platypus live in the creek that runs through, but they are extremely elusive, so you will have to keep a very good lookout to be fortunate enough to see one.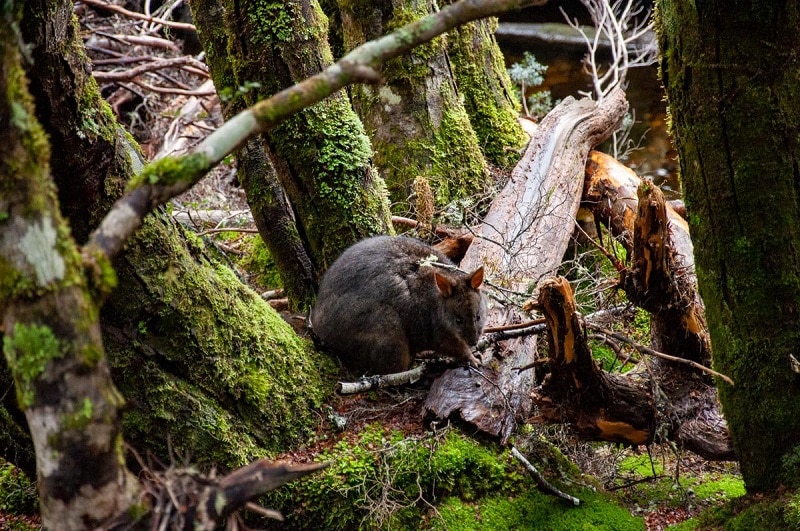 The trail has been adorned with three interactive tunnels, allowing children to wander through as you pass. A great walk for all seasons, given both its brief distance, and the magnificent scenery when it is draped in snow.
As you exit the walk, you are greeted with a stunning waterfall, which can be enjoyed and captured from the bridge which crosses here.
Cradle Valley Boardwalk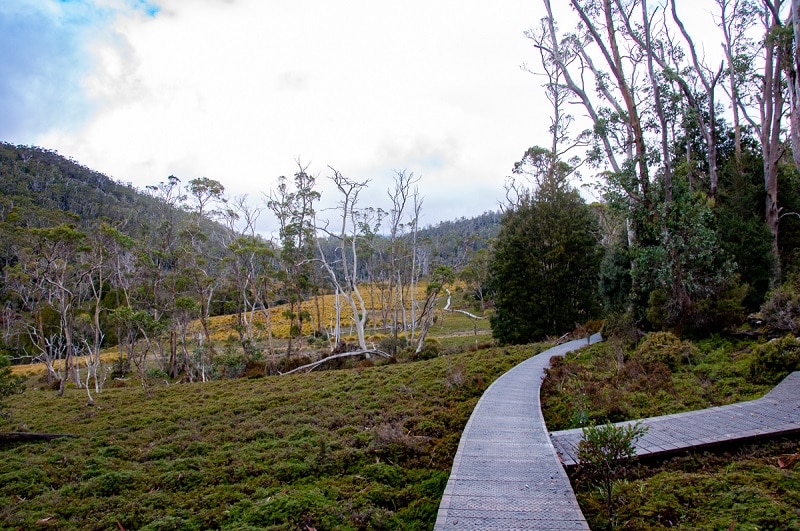 For a walk that gets you out in wide open spaces, you cannot go past the Cradle Valley Boardwalk. The track runs between Ronny Creek and the Ranger Station, and passes by Snake Hill, if you only want to do the walk part way.
When doing the entire walk, it is 5.5 kilometres one-way, but the shuttle bus runs frequently to pick you up from either Snake Hill, Ronny Creek or the Ranger Station.
Although the walk is completely boarded, when approaching Snake Hill from the Ranger Station direction, there are many stairs going up. Be prepared to climb! Aside from this section, the walk is not strenuous, and the alpine views are spectacular.
The boardwalk makes this a very comfortable stroll, regardless of weather, as there is no mud or slippery areas to watch out for.
Speeler Track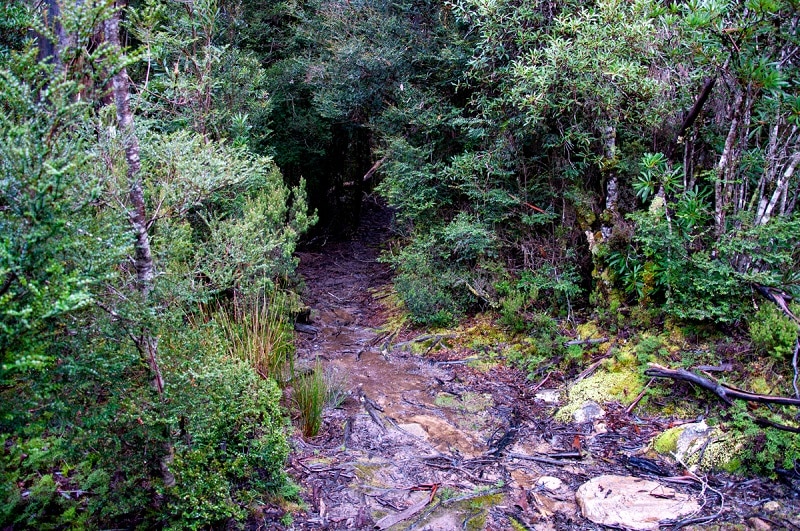 An adventurous track for those not keen to do a multi-day hike, the Speeler Track is fairly remote, and guided in most sections by trimmings, such as ribbon.
After rain or snowfall, many sections will be muddied and slippery, so you'll definitely want your hiking boots on. However, the track is less popular with tourists for this reason, and gives you a big piece of nature to explore, all to yourself.
Animals are commonly sighted along this trail, including echidnas, wombats and kangaroos. The landscape varies greatly, taking you through mossy rainforest, to open fields (known as Fury Plains), into woodlands, across creek beds and past waterholes.
The track is approximately 2.5 kilometres, and takes around an hour and a half to complete.
Dove Lake Circuit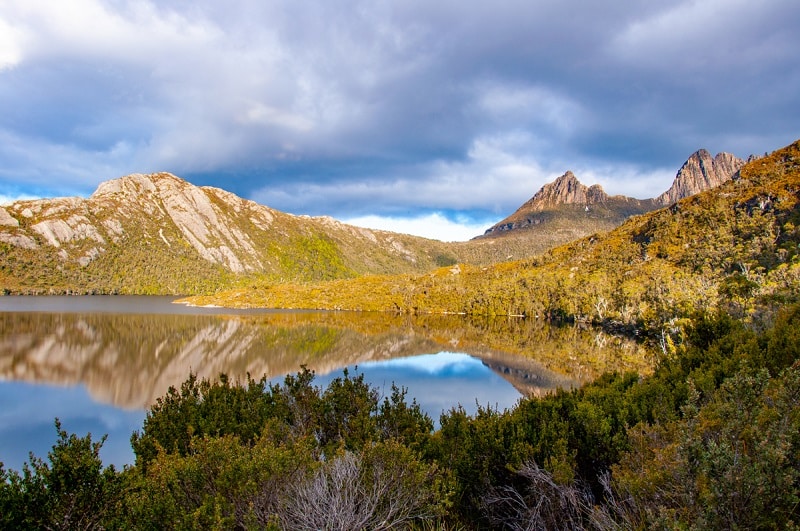 If you only had the time or opportunity to do a single walk at Cradle Mountain-Lake St Clair National Park, the Dove Lake Circuit would be a great choice.
The circuit is the furthest stop on the shuttle route from the entrance to the park, and the view on arrival is of the magnificent Cradle Mountain. As you descend the track towards the lake, you will overlook the iconic boatshed, which has its own short 15-minute walk – for those who can't commit to the 6 kilometre Dove Lake Circuit.
A somewhat boarded walk, with a few areas that have rocky surfaces and some stairs, you will still need to watch your step. It is very likely to lose your footing, when you are so busy admiring the surroundings!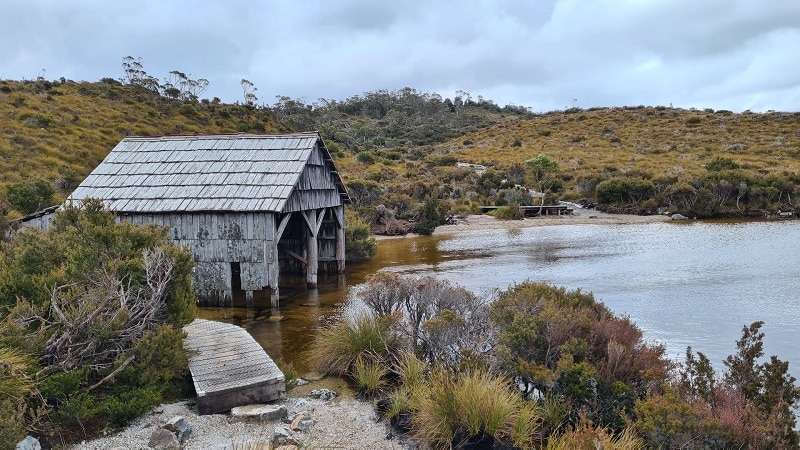 From the incomparable reflections on the surface of Dove Lake, to little beach alcoves, and into cool, damp rainforests, the landscapes are as phenomenal as they are diverse. For those that walk the entire track, it ends at the boatshed, after having walked clockwise around the lake.
Ronny Creek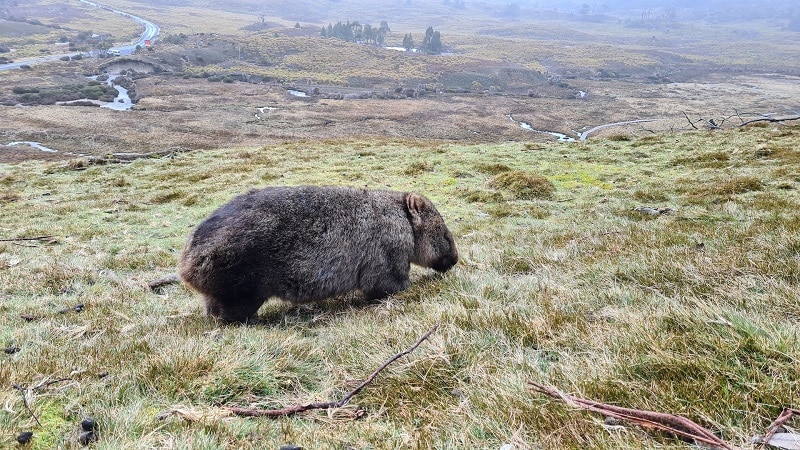 Ronny Creek is not really a walking trail in itself, but the starting point for the multi-day Overland Track. However, for those who do not have the time or desire to do a multi-day trek, you must pay a visit to Ronny Creek, even to walk the first hundred metres or so.
The starting point for the Overland Track is situated at the base of a hill, where many a wombat have dugout their burrows. Depending on the time of day you visit, you are almost guaranteed to see a few wombats enjoying the tasty grass that surrounds the area.
A boardwalk guides you through this abundant wombat habitat, with the animals completely unperturbed by onlookers. Be prepared to spend some time here, you may not walk very far, but these adorable marsupials will have you captivated.
Other Information
Upon arrival at Cradle Mountain-Lake St Clair National Park, you can pay for your parks pass and collect a park map, from the visitor's centre. For all walks, but especially longer ones, you should register your details with the park rangers.