St. Petersburg is one of the most culturally rich and beautiful cities in the world. It is a city steeped in history, art, and architecture, and it is home to many famous landmarks and attractions. If you're planning to travel to St. Petersburg, it's important to know how to get a Russia visa, what to see and do in the city, and how to make the most of your time there.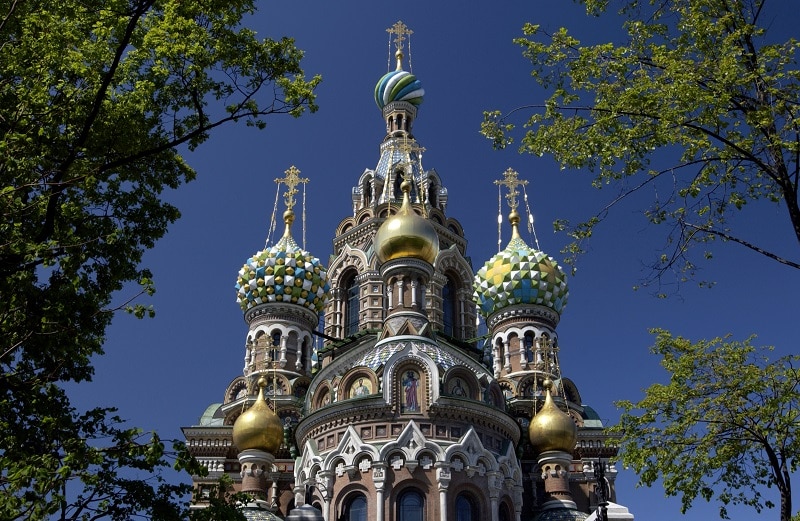 Getting a Russia Visa
If you're planning to visit St. Petersburg, you'll need a Russia visa. The process of obtaining a visa can be complicated, so it's important to start early and be prepared.
There are several types of visas available, including tourist visas, business visas, and transit visas. Tourist visas are the most common type of visa for travelers to St. Petersburg, and they are valid for up to 30 days. To apply for a Russian tourist visa, you'll need to provide several documents, including a valid passport, a completed visa application form, a passport photo, and an invitation letter from a registered Russian tour operator or hotel.
You can apply for a visa at a Russian embassy or consulate in your home country, or you can use a visa processing service. It's important to note that the visa application process can take several weeks, so it's important to plan ahead and apply as early as possible.
Once you have your visa, you can start planning your trip to St. Petersburg.
Things to See and Do in St. Petersburg
Visit the Hermitage Museum: The Hermitage is one of the largest and most famous art museums in the world, with a collection of over three million works of art and artifacts. The museum is housed in the stunning Winter Palace, which was the residence of the Russian tsars.
Explore the Peterhof Palace: The Peterhof Palace is a magnificent palace and park complex located on the outskirts of St. Petersburg. The palace was built by Peter the Great and features beautiful gardens, fountains, and gold-adorned rooms.
Admire the Church of the Savior on Spilled Blood: This stunning cathedral is one of the most iconic landmarks in St. Petersburg. It was built on the site where Emperor Alexander II was assassinated in 1881, and it features beautiful mosaics and ornate decorations.
Take a stroll along Nevsky Prospekt: Nevsky Prospekt is the main street in St. Petersburg and is lined with beautiful architecture, shops, and restaurants. It's a great place to people-watch and soak up the city's atmosphere.
Visit the St. Isaac's Cathedral: Isaac's Cathedral is one of the largest cathedrals in the world and is known for its stunning dome and intricate interior decorations.
Explore the Catherine Palace: The Catherine Palace is another beautiful palace located just outside of St. Petersburg. It features a stunning blue-and-white facade and opulent interiors, including the famous Amber Room.
Enjoy a ballet or opera performance: Petersburg is known for its world-class ballet and opera performances. The Mariinsky Theatre is one of the most famous theaters in the city and features performances by the renowned Mariinsky Ballet.
Making the Most of Your Time in St. Petersburg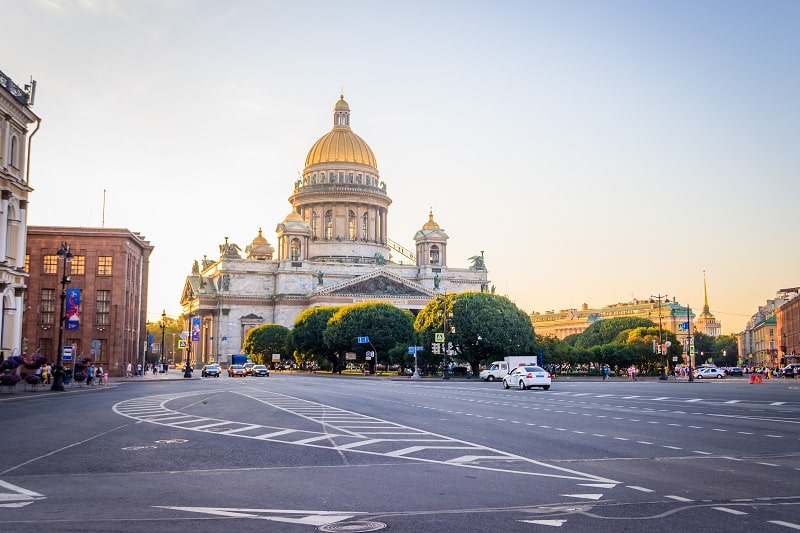 St. Petersburg is a large city with many attractions, so it's important to plan your trip carefully to make the most of your time there. Here are some tips to help you get the most out of your visit:
Take a guided tour: A guided tour can be a great way to get an overview of the city's history and attractions. There are many tour operators in St. Petersburg that offer guided tours in multiple languages.
Plan your itinerary in advance: With so many things to see and do, it's important to plan your itinerary in advance to make sure you don't miss anything. Consider purchasing tickets in advance for popular attractions to avoid long lines.
Use public transportation: Petersburg has an extensive public transportation system, including buses, trams, and metro. Using public transportation can be a convenient and cost-effective way to get around the city.
Dress appropriately: Petersburg can be chilly and rainy, especially in the winter months, so it's important to dress appropriately. Bring warm layers and waterproof gear to stay comfortable during your visit.
Try the local cuisine: Petersburg is known for its hearty and flavorful cuisine, which includes dishes like borscht, blini, and pelmeni. Be sure to try some local dishes and visit some of the city's famous cafes and restaurants.
Learn some basic Russian phrases: While many people in St. Petersburg speak English, it can be helpful to know some basic Russian phrases to help you navigate the city and communicate with locals.
Take some time to relax: With so much to see and do, it can be tempting to try to cram as much as possible into your itinerary. However, it's important to take some time to relax and enjoy the city at a slower pace. Consider taking a stroll along the canal or enjoying a cup of tea at a local cafe.
In conclusion, St. Petersburg is a truly unique and fascinating city that is well worth your travel. With a bit of planning and preparation, you can make the most of your time in this stunning city and create unforgettable memories. Whether you're interested in art, history, architecture, or just want to soak up the local atmosphere, St. Petersburg has something to offer everyone.