Like most of the population, you're probably craving a holiday this summer.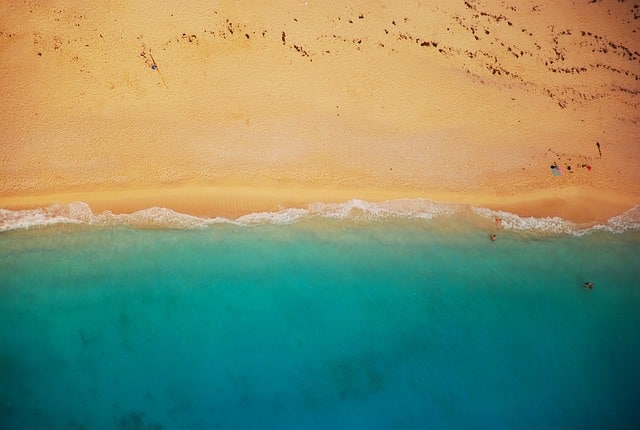 Whether you're after exploring a nation's culinary offerings, a cultural experience, or a tranquil seaside getaway, we've got you covered for a summer holiday to remember.
Check out just four of our favourite destinations that you can visit this summer.
Menorca, Balearic Islands, Spain
If you haven't yet experienced Menorca, this richly cultured island is the perfect mix of Mediterranean lifestyle, beachside glamour and historical significance.
While on the island, it's highly recommended that you check out the island's vast array of eateries to sample the local cuisine. If you fancy sampling the Mediterranean party atmosphere while eating high quality local food, restaurants like Nonna Bazaar are set in the rural Menorcan countryside surrounded by fields.
Enjoy a relaxed meal of tapas while enjoying the views on the terrace in the early evening before joining in with the dancing later in the evening.
If you're looking for a historical experience this summer, taking a visit to Cairo will provide you with an unforgettable experience of Egyptian history and culture.
Built 5,000 years ago, the pyramids of Giza are one of the world's seven wonders, and for good reason too. For an extra fee, you can venture inside the pyramids to discover the sarcophagi of Pharaohs like Tutankhamun.
Take a gander over to the larger than life Sphinx for a once in a lifetime photo opportunity that will be sure to make family and friends at home jealous!
New York offers a wealth of experiences to enjoy as a tourist, but if you fancy stepping towards the state boundary, Niagara Falls offer an unparalleled view of one of the most iconic waterfall collections in the world.
If you fancy an up close and personal experience of the falls, taking a boat tour like the Maid of the Mist will give you the experience you crave.
The area around the falls is peppered with hiking trails, so this is an ideal getaway for keen walkers. Some of the most iconic hiking trails include Devil's Hole State Park, and Niagara Wine Trail, which will take you through beautiful vineyards on your route.
Hanoi is a bustling city in Vietnam, filled with unforgettable experiences. Take a stroll through the Old Quarter and sample some of the iconic street food.
If you're an art appreciator, you might want to make a stop at the Trompe-l'oeil Murals of Vietnam. This street is filled with 3D art murals created in collaboration with Vietnamese and Korean artists, and will provide you with some truly iconic photographic memories!
Do you know of any top destinations to visit this summer? Share your thoughts in the comments section below!