If you have not yet decided where to go or what to do for your next holidays this 2017, Greece is a destination that will make you experience something incomparable to the rest of the world.
The first destination for anyone visiting Greece for holidays for the first time is its capital, Athens. It's a big city with several great options, but beware that in order to discover it as it deserves, you'll need to stay for at least 5 days. Starting at the historic centre you will find an open-air museum. That is because the ancient city of the Athenians will be in front of you filled with old walls and old houses on the ground, monuments and temples preserved from the Classical era and much more.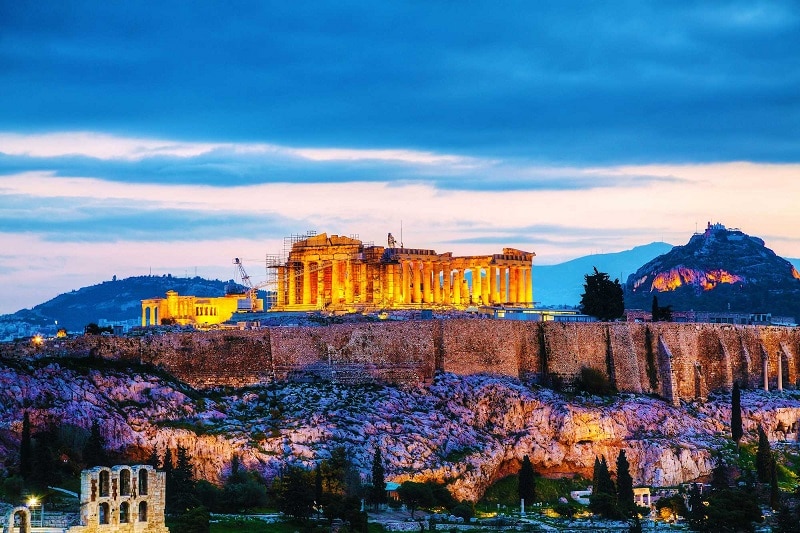 Source: Link
You can start exploring by walking through Monastiraki freely, in the alleys of Plaka and if you continue through the neighbourhood of Thissio, you will feel that you are in ancient Athens. Here you'll find a youthful atmosphere and a lot of places try local food! If instead you press on, then the Acropolis awaits at the highest point of the hill. We advise you to have a good guide by your side so that you can understand the details of this great monument considered one of the most important in the world.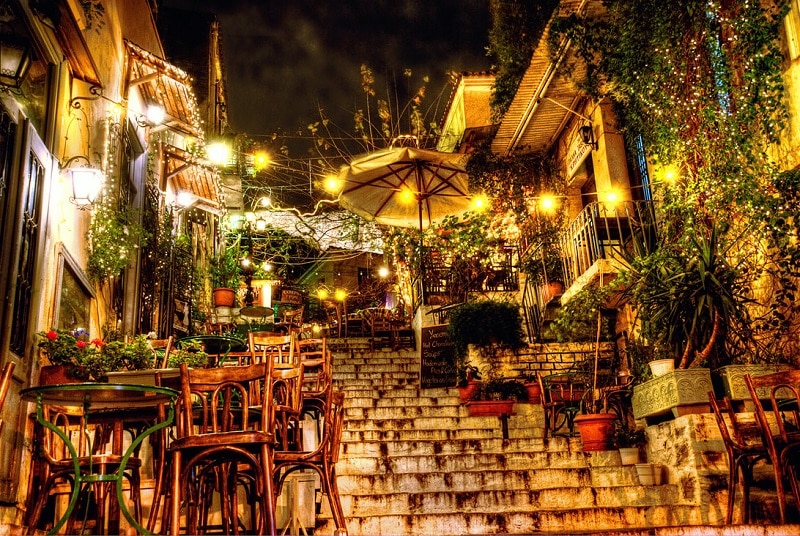 Source: Link
On the other hand, Athens also has beautiful beaches where you can swim and enjoy the breeze, but obviously, they're pretty far from the centre. The beautiful temple of Poseidon in the Cape of Sunio is another favourite spot amongst travellers.
Once you're done with Athens, next up is Peloponnese; if you are one of those people who love exploring, mythology and stories, visiting ancient polis and its museums will be an amazing experience. Some of the best places you can visit in Peloponnese are Nafplio, Epidavros, Tripoli, Pátra, Lutraki, Sparta and many others.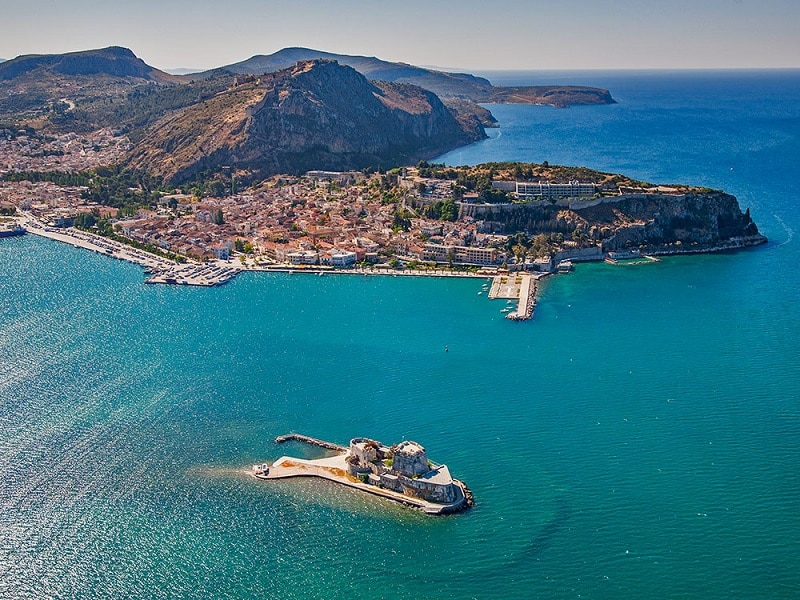 Source: Link
Had enough of the mainland? Next destination is naturally the Greek islands. This includes Mykonos, Santorini and Paros which are the most popular but there are many more awaiting your arrival. Mykonos is undoubtedly the most cosmopolitan island in Greece. Every year many tourists and famous stars from all over the world rush to book a trip to beautiful Mykonos, a relatively small island with beautiful beaches and a nightlife for all tastes. Santorini is a magical and unique place in the world. An afternoon of walking around Oia to see the sunset and take the best photographs will convince you it's one of the most romantic places in the world. Paros is the island that combines everything, cosmopolitan life and a quiet for a relaxing holiday with the family.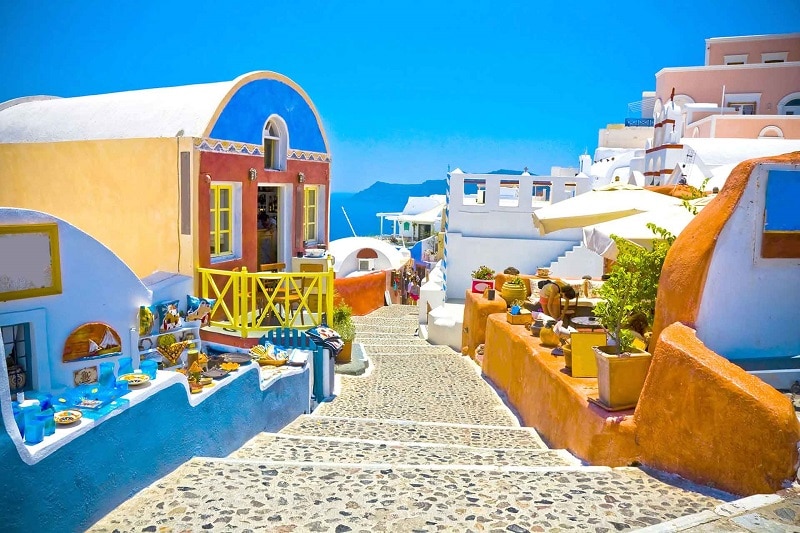 Source: Link
Next, up we have Crete, the largest island in Greece. Beautiful island with amazing beaches, lots of culture to discover and ultimately very, very good food. Visiting Knossos the Minoan palace, snorkelling on the wonderful Balos beach and tasting dakos and raki at the seashore are all wonderful experiences.
These are some of the best places that we recommend visiting in Greece, but there are many more beautiful destinations that you can complement in your trip to make it more personal and special. The only sure thing is wherever you decide to go; you'll see fantastic landscapes and attractions. You'll also understand why Greeks are considered some of the most hospitable people in the world.