Mykonos is a glittering island in Greece. It has a reputation of being glamorous and expensive. Although this is the case, the place is filled with a lot of holiday makers since the charming place is very entertaining. Definitely the town is beyond traditional compared to other nearby cities. It took several decades for this place to open its doors to tourists. Even if there are thousands of people visiting the place, Mykonos hasn't lost its grip to the past. Be prepared to lounge around under the sun; this is due to the fact that the island is filled with small beaches.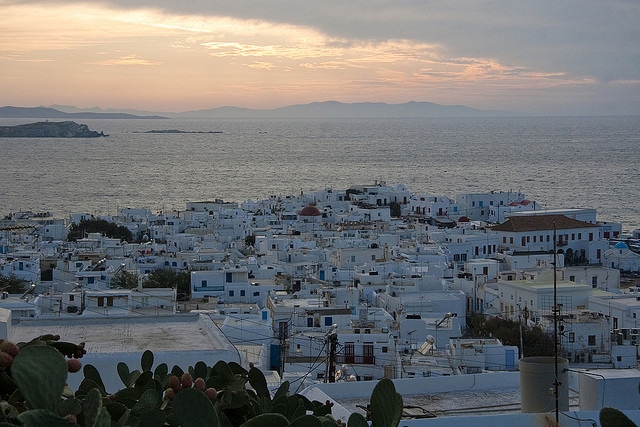 The streets also come to life at night as a lot of partygoers gather around. It can be compared to big cities like Amsterdam. Pubs and discos are open until morning. Every night expect an event so gather up the energy during the day. Although this is the case, there are off beaten tracks worth discovering. You can also find fashionable bars and restaurants that will appeal to your taste. If you do research, you can find a quiet area in this complex town. You can see people from all walks of life from commoners to superstars.
It is easy to get to Mykonos. There are flights coming from Athens or you can take a ferry if you are coming from another island. One should book a ferry in advanced especially during the peak season. This is true as well for accommodation since you would need to book a hotel prior to going there especially from July till September. One can find discounted rooms through the internet. The town of Mykonos is where you can find several examples of great architecture. The town is filled with alleys and if you are not careful you might get lost. If you love shopping, you can find small shops selling all things that you can imagine.
Mykonos is close to the island of Delos that is uninhabited and considered to be an important archeological site in the country. The ruins of the place are very rich and definitely this is worth your time. There are tours happening starting from the port of Mykonos. The best beaches are only a bus away from the town. You can hire small boats that will take you to nearby islands as well. This island is known to be family oriented where you can come and have a wonderful time.
By Ina. K
Mykonos photo: monica indelicato