Santorini deserves all the positive adjectives a travel destination would like to achieve. Even if you are a judgmental traveler, you will fall in love with the unique landscape. The beauty of the place was something that was left after a big eruption of a volcano.  Take note that you will get to experience this place with other millions of people visiting the area every year. The famous spot in the area is the caldera and there also several cliffs that would give you a picturesque view of the sea. This is truly something that should be part of your itinerary. The best way to arrive in Santorini is to take a slow ferry with open deck where you have a panoramic view of the whole city.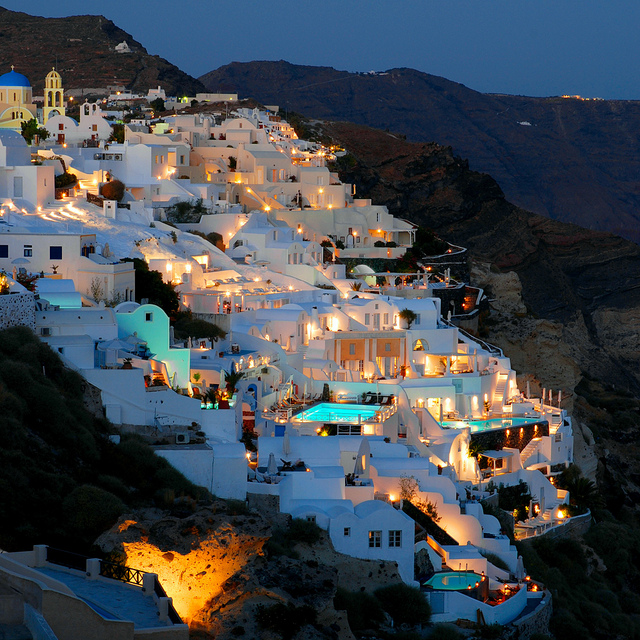 Never miss a sunset when you visit the place because it is truly spectacular. Found in the northern area of the island is the small village of Oia. This is the perfect spot in to see to see the sunset. You will see a giant orange ball going down the horizon.  There are a lot of tourists that flock the area so be sure to find the best seat on the house. You can also view the sunset in the caldera edge area especially if you don't want crowds.Athinios is the main port in Santorini, which is found at the base of the cliff. This is a busy place especially when ferries start to arrive. There are buses and taxis that meet the passengers who just arrived. Perissa and Kamari beaches are found in the area. This is a place where you can find people with perfect bodies sunbathing in the black sand. Yes the sand is colored black which makes the place special. There are quite a number of restaurants and shops in the area. There is also a water park perfect for those traveling with children; there are also diving centers for lessons.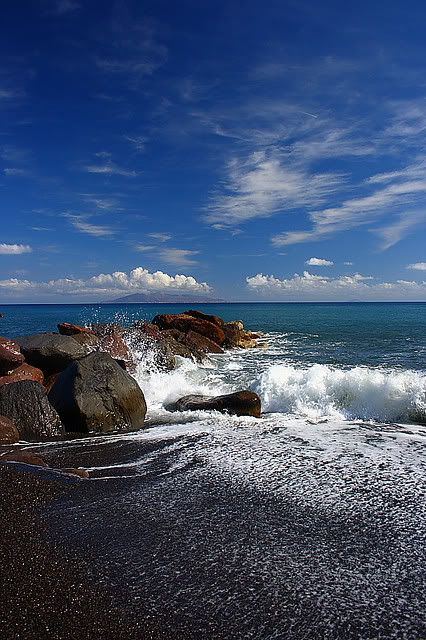 If you want a touch of history then visit Akrotiri. This is a place known for its ruins especially in the Minoan period. There are only a few people who go to the village because of its inaccessibility however if you really want to see a remote community; it is worth taking the trip. You can find people engaged in creating crafts. This is a fun activity to watch and you can buy finished products from them. On top of the village is where you can see the volcano and the whole panoramic views of the island.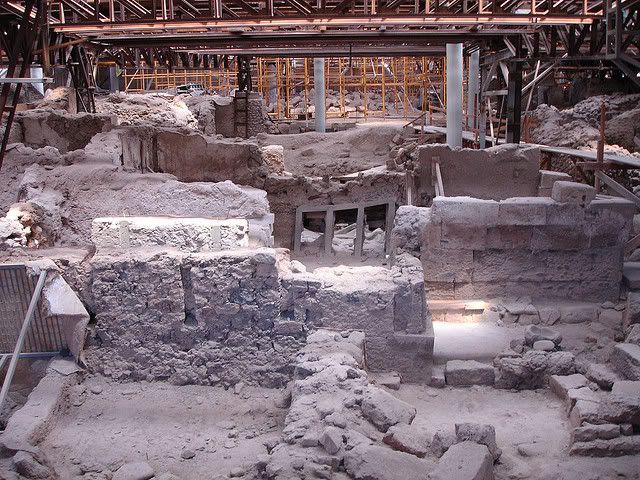 By Alba V
Santorini photo 1: Emma_L_M, Santorini photo 2: draftpodium, Santorini photo 3: wtwallace