After years of advice and recommendations from friends, relatives and many readers, we finally decided to take a trip to Sicily: it seems strange and even somewhat absurd that the creators of www.thinkingnomads.com have been in the remotest corners of the planet and not in one of the most beautiful Mediterranean islands, less than a couple of hours flight from Milan.
First target, Palermo, an alive and cosmopolitan city, very charming and full of history. Walking the streets of the old town is a pleasure: to stop for a coffee in a bar hidden in the alleys and pizzas, eat in a typical restaurant with some fresh fish, enjoy the daily life of its inhabitants. All of this makes this city a place where you can stop for longer than expected. Not to be missed: the Palatine Chapel entirely covered with beautiful Byzantine mosaics; the food markets of the city where you can sample local specialties; the macrabe charm of the Catacombs of the Capuchins, where part of the thousand's of skeletons buried there over the years can be seen.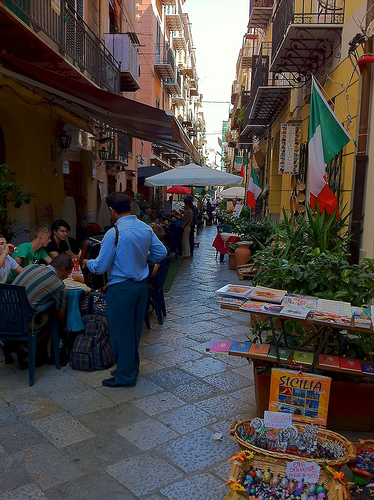 After renting a car in the city, we move westward; just after an hour driving, we arrive in Scopello, a small village close to the beautiful "Nature Reserve of the Zingaro". The historic tuna trap, a few minutes walk from the village, is one of the most beautiful places in Sicily: the stacks that emerge from the sea and the crystal clear water make it a perfect postcard.
San Vito lo Capo is another breathtaking location: on the tip of a promontory overlooking the sea, offers the most beautiful beach of Sicily. White sand and crystal clear water, is the ideal place to spend a few days in complete relaxation, but not in summer when masses of tourists will fill the beach (and water).
A little less than an hour's drive from San Vito Lo Capo we arrive to Trapani with its elegant old town, with its typical restaurants in which one can try the local specialties. From Trapani there is also a panoramic cable car to Erice, a medieval village at 750 meters above sea level: the narrow streets, churches, its castle and the silence that reigns there, make this place even more magical.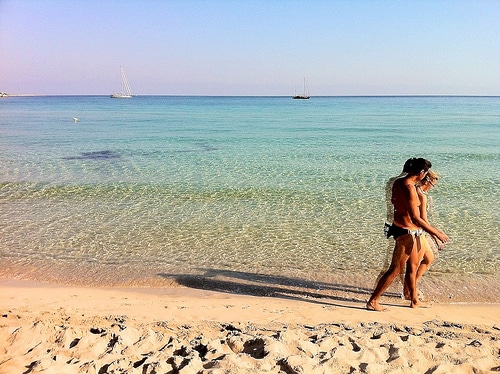 Moving ever westward we meet the Saline of Trapani: they appeared almost suddenly along the coast between Trapani and Marsala. The windmills, the white heaps of salt, which contrast with the blue sky and the sun reflected in the shallow waters make this place one of the most picturesque of all Sicily.
The last stop before returning to Palermo is Monreale with the mosaics of his cathedral that make it a must stop.
We leave Sicily after 2 full weeks in which we have tried to capture the essence of this land of contrasts and contradictions: we will always carry with us the memory of unforgettable moments, its unique, lovely landscapes and the friendly and hospitable people.
More news about Sicily can be found at www.thinkingnomads.com