The Tristan da Cunha archipelago is literally off the beaten path, lost in the Atlantic Ocean and halfway between Africa and South America. Its main island, Tristan da Cunha, holds the title of being the most remote inhabited island in the world in the Guinness Book.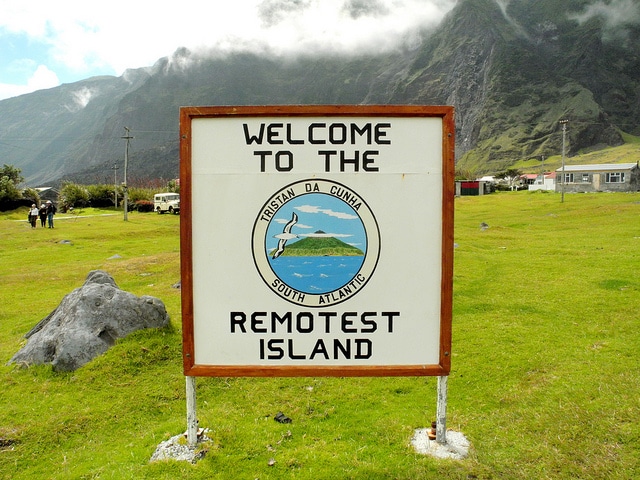 The archipelago consists of six islands (Tristan da Cunha, Inaccessible Island, Nightingale Islands, Middle Island, Stoltenhoff Island and Gough Island), from which the only inhabited one is its namesake, with 267 inhabitants and 72 square kilometers.
Only by locating it on a map we see it is indeed far from everything. But how far? The nearest inhabited island is St. Helena at 2,440 kilometers, then at 2,805 miles to Cape Town, South Africa and finally at 3,900 miles to Montevideo in Uruguay.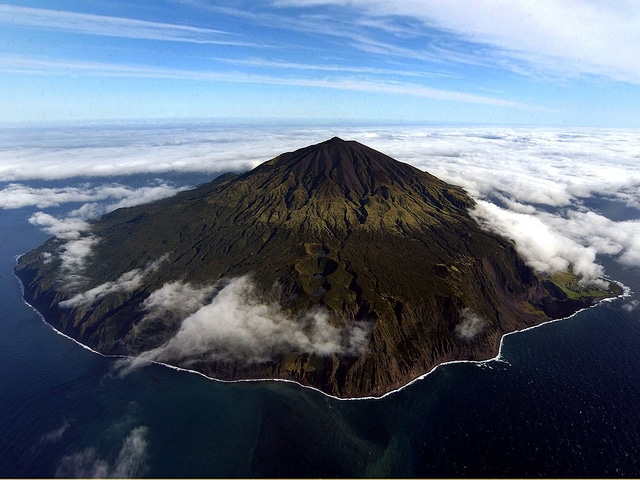 This archipelago belongs to the British overseas territory of Saint Helena, where its governor resides permanently. It was here where Napoleon was exiled from 1815 to 1821, the year of his death.
A piece of history
The archipelago was discovered by the Portuguese sailor Tristão da Cunha in 1506, but remained uninhabited until the late eighteenth century, when the first settlements of American whaling companies arrived.
It is British territory since 1816, when British soldiers came here before the threat that the French could use it as a scale to free Napoleon, exiled in St. Helena. From that moment it started the first permanent settlement in Tristan da Cunha.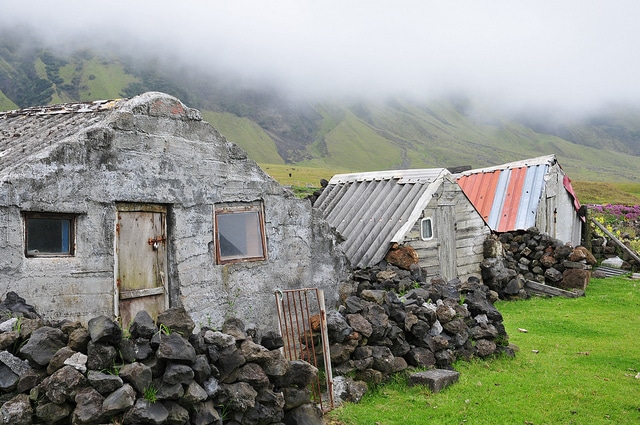 Currently all its inhabitants come from the fifteen initial settlers who arrived between 1816 and 1908, although only seven surnames remain. Their backgrounds are from Scotland, Ireland, England, Holland, USA and Italy.
The only recorded eruption of Queen Mary volcano was in 1961. Then all the inhabitants of the island were evacuated to Cape Town and then settled in England. However, against all odds, two years later, with the newly dormant volcano, its inhabitants wanted to return to Tritan da Cunha. Miraculously, the lava was close to Edinburgh of the Seven Seas, the only town on the island, but no homes were destroyed.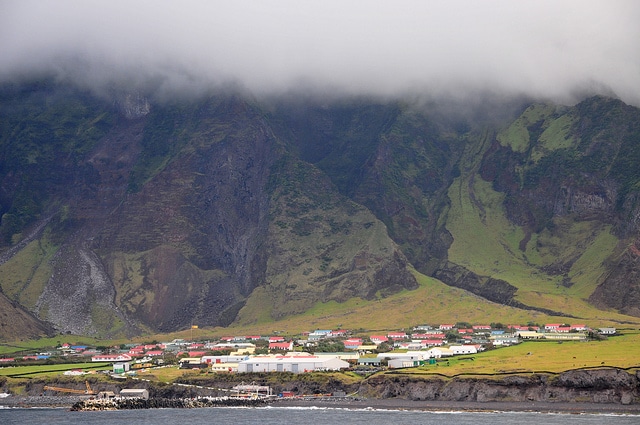 In 2001 they became a little more connected to the world with the arrival of television to the island. Since 2005 they have a UK postcode assigned and the total connection came in 2006 when they had access to Internet.
How to arrive
In recent years there have been several cruise liner companies that offer a stopover in the archipelago. And what may be surprising, it is possible to travel there on your own, sailing for six days in one of the boats that periodically leave Cape Town, South Africa. In the only town on the island, Edinburgh of the Seven Seas, there are different types of accommodation at relatively affordable prices.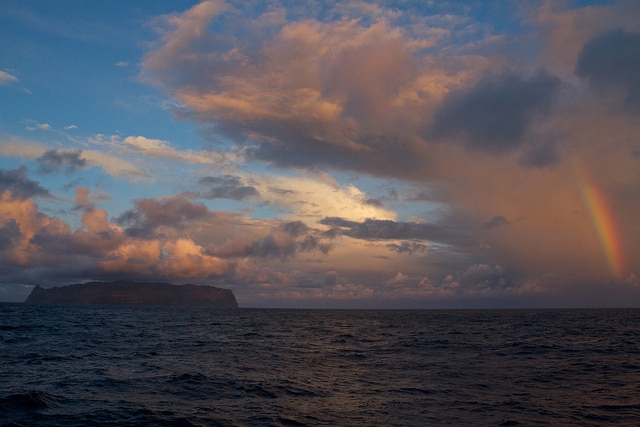 If you really wanted to absolutely disconnect in the most isolated place on Earth where there is accommodation, would you consider to spend your time in this remote island in the Atlantic?
Photos: Savista Magazine, UltraPanavision, Brian Gratwicke.