Don't hold me to this, but I'm pretty sure I coined the term, "Travel-Renting." I came up with that term as I stayed in my first apartment while traveling.
As an avid traveler, I never really contemplated renting an apartment instead of staying at a hotel. Because I generally travel by myself, hostels were always my go-to accommodation of choice merely because the social component involved with staying at a hostel practically forces you to meet new people. Even when I wasn't in the mood for a hostel, I generally stayed with friends or reliable connections.
However, two years ago I discovered the benefits of affordable apartments and while I don't openly advocate it, I can't imagine staying anywhere else when I'm on the road. While I generally like meeting new people, I must say that I enjoyed the privacy, amenities, and space offered by an apartment. Not only that, but sometimes it's just nice to have a place that feels like home, even though your far from your actual home.
Where it All Began
My first travel-renting experience occurred when I was traveling through Oregon, on my way to Rockaway beach. Before I started my travel excursion, I had done some research on sites specifically dedicated to finding rental apartments in a specific region. Sites like Airbnb and Homeway. Personally, I use Airbnb but that is because I haven't had much experience with any other apartment rental site.
Anyhow, I had just made it to Buckman (just outside of Portland) where I had arranged for a one-night stay in a private studio apartment with one bedroom and one bath. Aside from the $20.00 cleaning fee, the apartment only cost me around $87.00 for the night which was surprisingly cheap considering it was tourist season at the time of the stay. The apartment featured a posh queen-sized bed, a furnished kitchen, washer and dryer, hygiene products, and a Wi-Fi connection. Pretty great, right?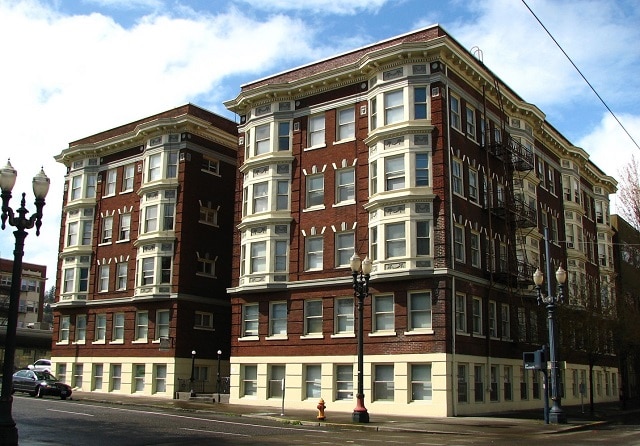 Is That Even Safe?
Most of the better-known apartment rental sites built their reputation by being a reliable, safe, and affordable middleman between accommodation-seekers and accommodation-owners. In other words, most of these sites achieved their popularity due to their relatively spotless track records. Naturally, there is always a risk of something happening, but for the most part, these sites have operated incident-free.
Before a host and accommodation can be added to an apartment rental site, there is usually a verification process involved to try and rule out the host as a malicious threat. The same goes for the buyer (or in my case, renter). If for some reason, an apartment is not in keeping with what is advertised, then most of these sites will actually refund your money and/or set you up with another booking in that area.
Regardless of where you stay, you always run the risk of outside threats such as burglars, creeps, stalkers, etc. showing up and wrecking your good time. Not only that, but you could also encounter trouble with the host site itself. I have heard negative reviews from fellow travelers who have encountered negativity with the apartment owners but those are rare. Either way, they pale in comparison to the horror stories I have heard with hostels and hotels. In my own experience, I have personally encountered thieving housekeepers, two-faced roommates, and stalker-ish hostel owners that would make any woman clutch their rape whistle tightly. I'll just take my chances with apartment renting.
The Take-Away
Ultimately, my first travel-renting experience went off without a hitch; I enjoyed every minute of it. That was two years ago too! Since then, my primary accommodations have switched from what once were crowded hostels and shady hotels, to spacious apartments brimming with solidarity. Other than a pricing mix up, I have never really had a bad experience with an apartment rental site, or the apartment itself.
And thus, "Travel-Renting," was born…