In this nocturnal post we show you two lovely locations where night lights are the main tourist attraction:
The museum goes out to illuminate numb hearts
Winter is usually a sad time in the northern countries where it usually snows frequently, and it gets dark very soon. For this reason, Canadians in Quebec -Canada's most populous city after Montreal- have decided to illuminate the streets in an original and creative way.
To give a bit of light and colour to their lives the Société de Développement Commercial du Quartier Montcalm has resorted to the Musée National des Beaux-Arts du Québec, which has given them the work of two of its artists, belonging to the private collection of museum.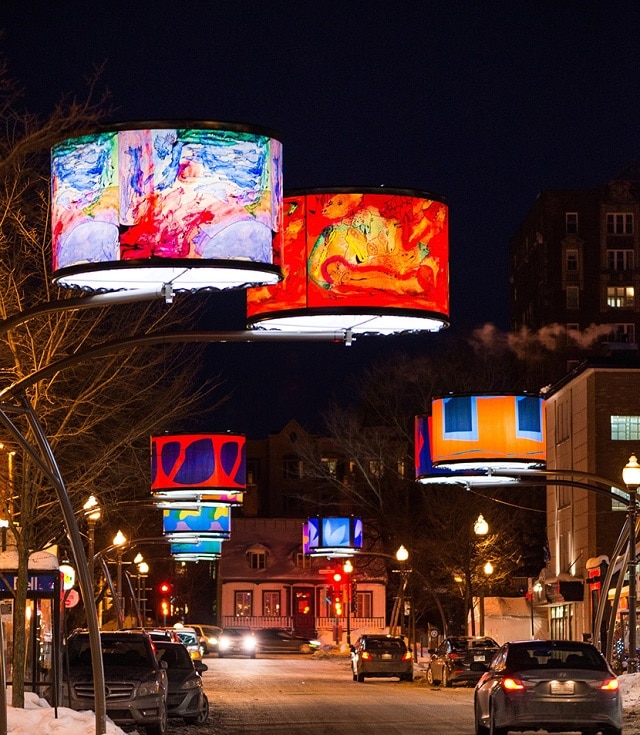 It is a collection of 34 giant lampshades signed by Alfred Pelland and Fernand Leduc. This installation brings art to the streets to place these works borrowed from the exhibition 'Four Figures of Modern Art in Québec' on both sides of the Cartier Avenue.
A facility to which they have decided to name Lightemotion and -although only temporary, as it will disappear in March- may be replaced by the work of other artists throughout the year.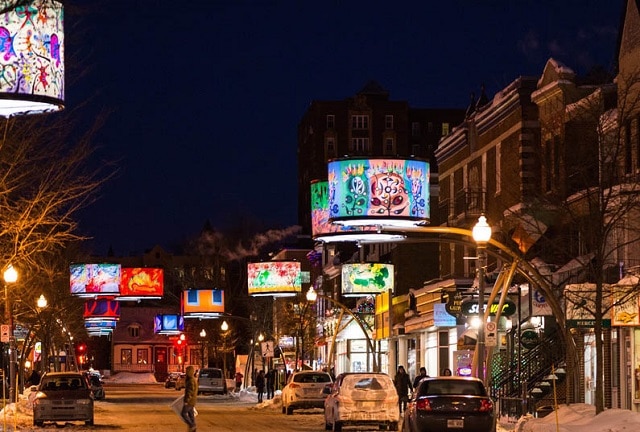 Definitely a great way to give back a little warmth and color to cities in winter!
Glowing starway for bohemian bike lovers
If there is a country where cycling is part of the urban landscape, where even is worshiped to this means of transport respectful with the environment, that is the Netherlands. In the Netherlands there are 30,000 kilometers of bicycle paths between the nodal routes network of national cycling routes. Only Amsterdam has over 400 kilometers of bike paths. According to Copenhagenize Index, an index that values 150 cities depending on how bikefriendly they are, Amsterdam positions as the first, Copenhagen the second and Utrecht the third.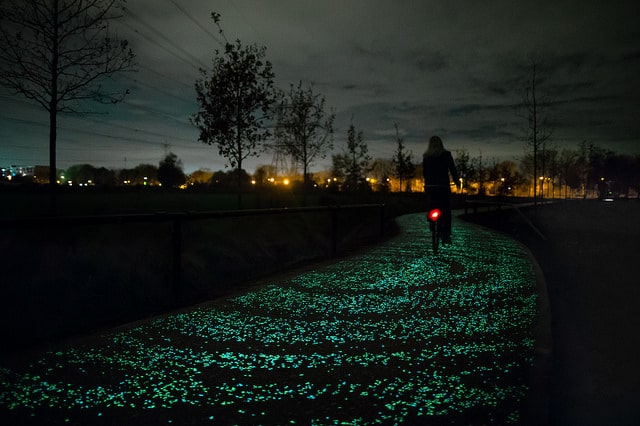 So it is no wonder it is in Holland where there may be a bike path as the one you can see in the video. A bike path that not only glows but also simulates a myriad of blue stars on the ground. A creation of Studio Roosegaarde.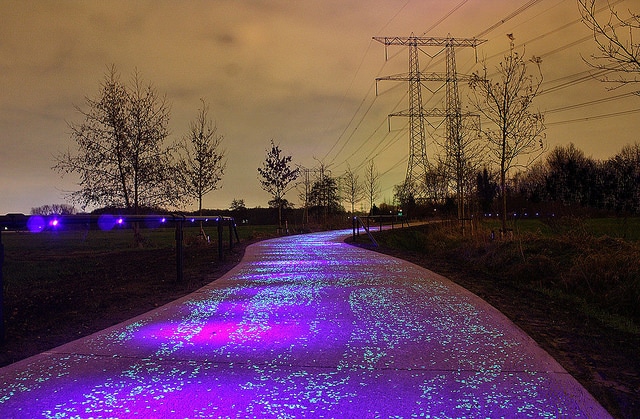 It is 600 meters long. It is specifically located in the city of Nuenen, where Van Gogh lived for a while: that is why the path lighting is inspired by his 'Starry Night'. You can see a video below:
Photos: okularx, Anoop Asranna.