Central Park is the most visited urban park in the United States as more than twenty-five million people walk on its surface of 3.41 square kilometers each year.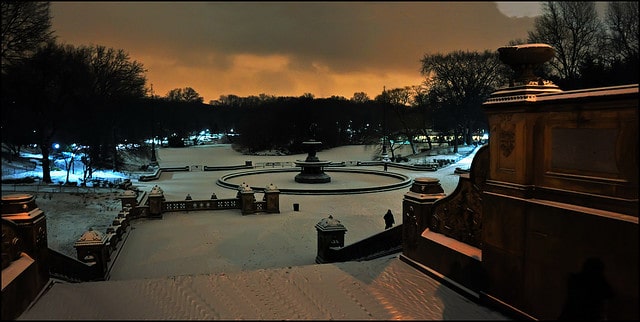 There are those who walk, those who take photographs, who run… There are so many activities to enjoy in the "green heart of New York"! Let's find out what you can do there
1.       Guided tours: you can choose one of the many walks organized by the Institute, which deals with the protection of the park. Just consult the online programs and find out in the place and time specified to meet the guide!
2.       Bicycles: probably the best way to visit the park far and wide. You can get your own or rent one for a very good price!
3.       Boat trip on the lake: you can rent a small boat and have fun. Some gondolas are also available, but you must book in advance.
4.       Concerts during the summer: you can watch wonderful musical performances of different genres, all completely free and open to everyone!
5.       You can also visit the park's zoo.
6.       Conservatory Garden: available at the intersection of 5th Avenue and 105th Street, this botanical garden is arranged in three different styles: French, Italian and English. In fact, it seems like you're not even in America!
7.       Another place loved by young couples is the Shakespeare Garden, located between 79th and 80th Street and contains plants and flowers mentioned by Shakespeare in his works.
8.       Belvedere Castle: besides being a beautiful castle, it is also the highest point of the park, where you see some of his most famous areas – Delacorte Theater, Great Lawn, Turtle Pond and Rumble.
9.       Carousel: a carousel that dates back to 1870 destroyed by fire twice (in 1924 and 1950), is open all year round. It is without a doubt one of the most visited "monuments"!
10.   Strawberry Fields, between the 71st and 74th street. Watch out for the amazing mosaic with "Imagine".
Obviously the list of activities does not end here: there are also rides on ponies and carriages (the ones you see at the park between 5th and 59th street), you can picnic or spot monkeys (an activity that's considered by the managers of the Central Park themselves as great). In winter you can even do ice skating. There's something for everyone from this travel guide.
By Nikos K