Less than knowing how to read the making, as distinct from the Arabic, I prefer to use the transliteration, Si-o-se Pol, the original سی و سه پل. Bridge of 33 arches is the meaning of the name of this bridge, one of the eleven bridges in the city of Isfahan, with over a million and a half inhabitants in central Iran.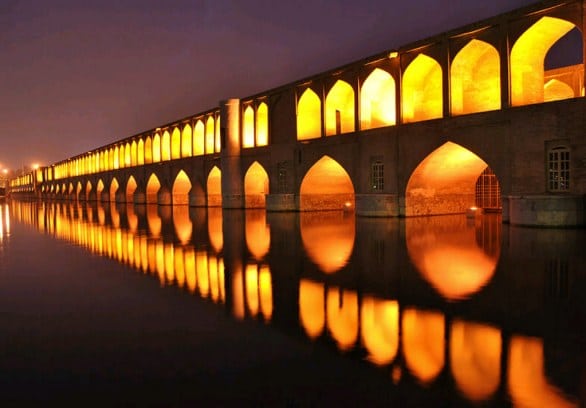 The bridge is often taken as an example of architecture in vogue when Iran was ruled by the Safavid dynasty, which ruled that Shiism as the state religion. The initial project was that the inside of the arches placed at the pedestrian level were painted, but then it all came to nothing due to the resistance of a religious nature.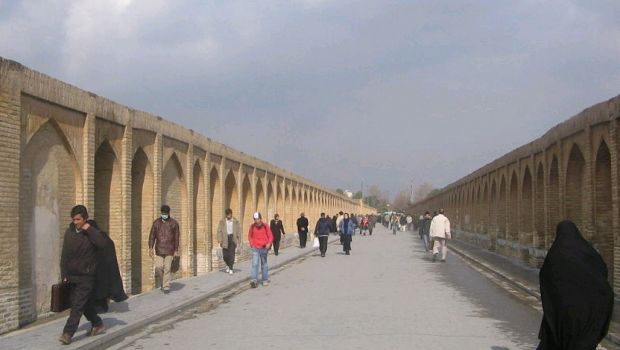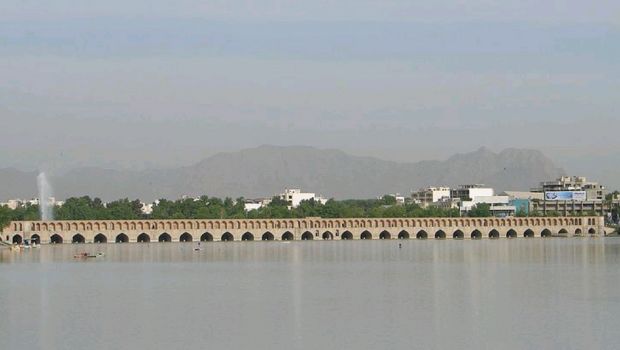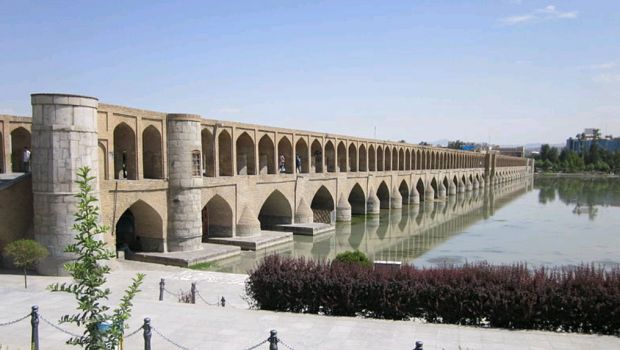 Built between 1599 and 1602, the bridge of 33 arches is almost 300 meters long, 13 meters wide, and allows the passage over the waters of the Zayanderud, which runs for 400 kilometers before emptying into the salt lake Gavkhouni.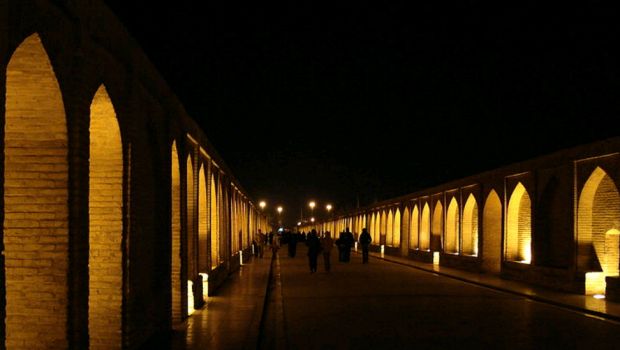 In pedestals on which sustain the arches of the bridge are located the local pools, where you can eat, drink tea and smoke the Galyan, the Persian version of the nargileh.
By Nikos K
Photos: Wikimedia Commons